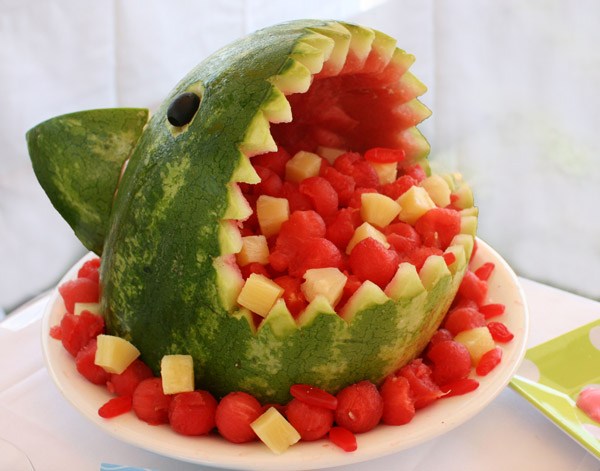 A pool party with a Presidential Pool will be memorable in its own right for all the guests that attend. If you add in some of these aspects we found from across the web, it will be unforgettable. Try some of these ideas out for yourself!
PINK LEMONADE JELLO CUPS
What lemonade could taste better than the one you have inside of actual lemons?
BEACH BALL BOWLING
Hopefully you won't need bumpers for this game!
POOL NOODLE LIGHTS
Have your pool party at night with these pool noodles. Make it a DIY craft with the kids!
FLAMINGO RICE TREATS
We can't decide whether this looks or would taste better! Find out for yourself.
TISSUE PAPER PINEAPPLES
This pool project is easy and affordable!
GUMMY SHARK SKEWERS
These shark skewers would make for great dessert at a party where grilled kabobs are the main dish!
FRUIT PIZZA
Fruit Pizza is the perfect healthy, outdoor dessert!
WATERMELON SHARK DISH
Here is another DIY for the whole family! This one make take some more time, but is worth it in the end!
POOL WATER PUNCH
While we all know never to drink your pool's water, this punch is delicious!
FLAMINGO DRINK FLOATS
Who says you have to be away from your drink when your in the water?