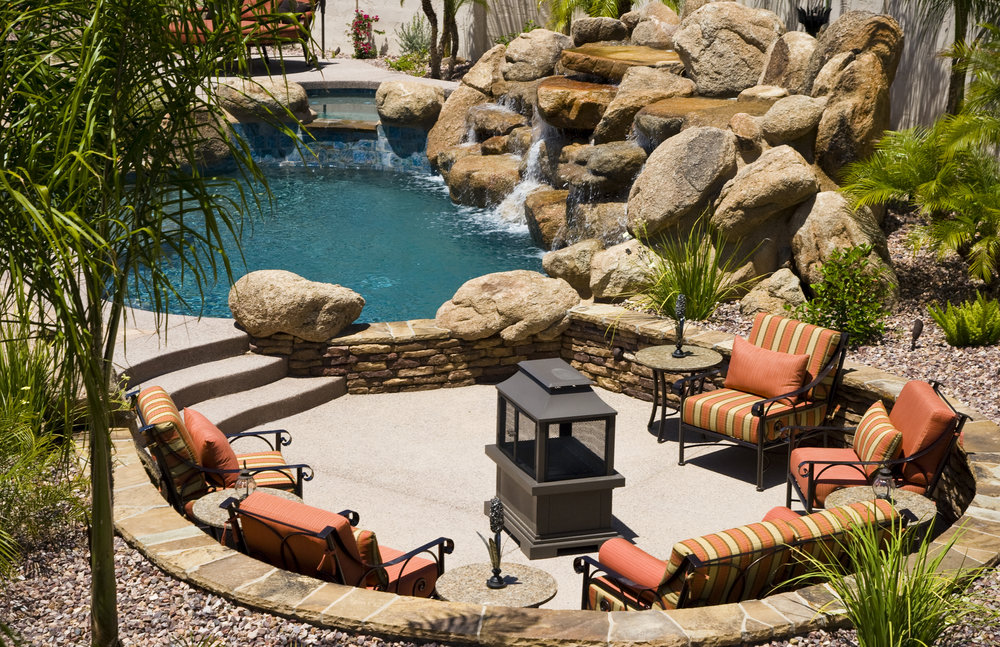 Fall in Arizona allows you to combine two awesome activities: watching football and pools! Whether you have a television with your backyard patio or in the house, invite some friends over to watch the big game and hang out by the pool. We have 10 suggestions to help you at your next football watch party.
COOLERS AND ICE
As you know from living in Arizona, having a cold drink is vitally important. It's a good idea to have extra coolers filled with ice.
FOOTBALL DECORATIONS
Once you have cleaned your house for the party, it's time to decorate! Get some football decorations or make crafts so your house is spectacular for the game.
PLAN THE START TIME
It's generally a good idea to tell the guests to arrive at least 30 minutes before the start of the game. Then everyone can be comfortable and settled for kickoff!
SEATING
Make sure your viewing area is large enough so everyone can watch the game and sit comfortably! It may not be a bad idea to have two TV areas where people can watch.
SNACKS
Football games are usually when people love to get up periodically and put snacks on their plate. Having a wide variety of snacking options that people can eat in front of the television is never a bad idea!
MEAL PREP
To that note, the guests who are really into the game might not want to get up and fix up their entire meal during the action. Maybe you can plan on serving food at half time or after the game to accommodate those "super fans."
HOST RESPONSIBLY
If there is a party full of huge football fans, a good host can frequently fill up guest's drinks when they get low.
POSTGAME FUN
The average football game is around three and a half hours. Do you have plans for what guests can do after it is over?
CLEANING PLANS
Post-party cleaning can often be a healthy amount of work. It wouldn't hurt to have an idea of how you will clean or who you will clean with!