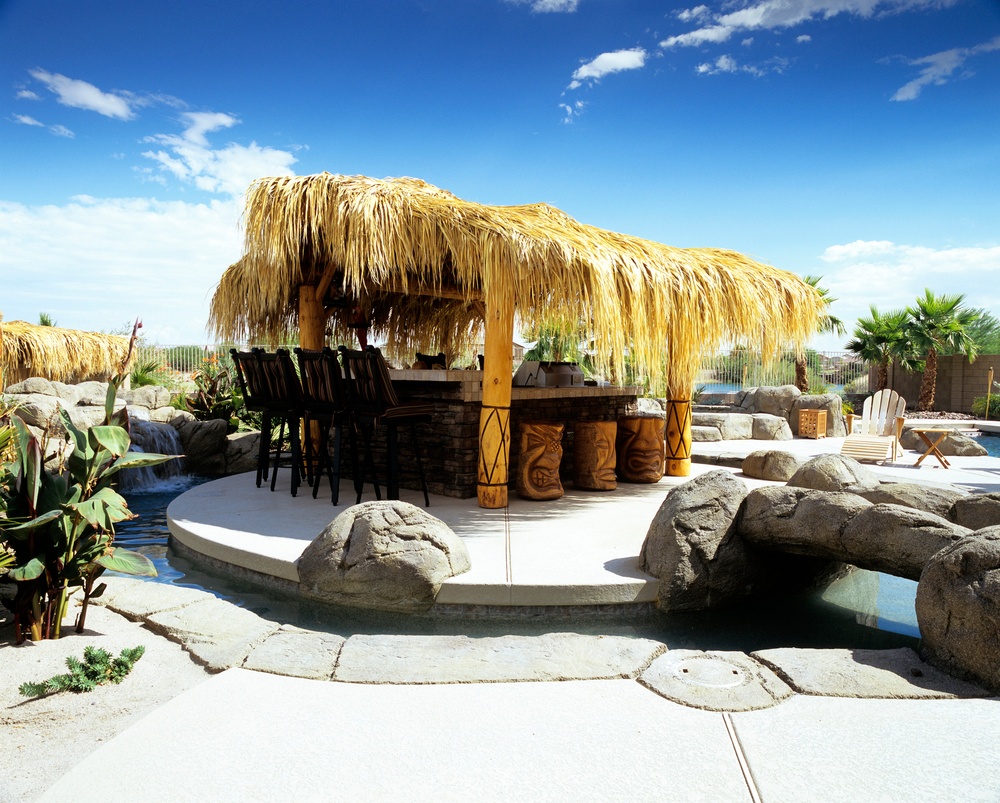 One of the many pool features we offer at Presidential Pools is a poolside bar. While the poolside bar is always a fun experience, there a few things poolside bar owners could do to make the guests time unforgettable. Here are 10 tips to for the poolside bar owners out there.
1. STAY STOCKED
Make sure you have a variety of drink choices ready. The more options you have, the more likely you will have guest's favorite drink. If you're ever on the fence about buying a certain drink for an upcoming party, just remember most alcohol doesn't go bad!
Make sure to have plenty of non-alcoholic options on hand as well! In and around a pool, it's very important for people to be responsible. Plus, swimming will make the kids thirsty, too!
2. MONITOR THE ENVIRONMENT
Ask your guests if everything is okay. Is the music too loud? Do they need some food? Do they want to go inside? One simple rule to remember: If something looks wrong, don't be afraid to ask.
3. KNOW YOUR DRINKS
You don't have to have the knowledge of an actual bartender, but it would be nice if you could give a little info on various drinks to guests who inquire.
4. KEEP IT CLEAN
A poolside bar can get messy quickly! Have a rag available for any spills or an occasional counter wipe down.
5. REMEMBER YOUR MATERIALS
You don't want to be the bar owner running in to grab something every 15 minutes at your own party. It would be a good idea to keep the important bar items out there. These include a bottle opener, damp rag, coasters, an ice bucket etc.
6. STAY SANITARY
You can get your hands dirty pretty quickly at a large party. A good habit is to sanitize your hands every time before serving drinks. Beyond that, make sure to not touch any part of your body while your serving!
7. HAVE FUN NIGHTS
People can come to your bar for more than just your awesome pool! Think about all the creative events you can host at a bar. Trivia nights, karaoke, and happy hour are all ways to get people to enjoy your poolside bar more often!
8. CREATE YOUR OWN DRINK
You see it all the time when you go to bars. Why not try making your own drink? It all starts with putting different flavor combinations together and taste testing!
9. WATCH POUR LEVELS
This goes back to monitoring the environment. A good bartender is proactive about watching her guests' drinks and accommodating them!
10.

DECORATE
Adapt your bar to whatever type of party you are hosting! Ask guests for what they like see in bar decorations and have those for the next time they visit!