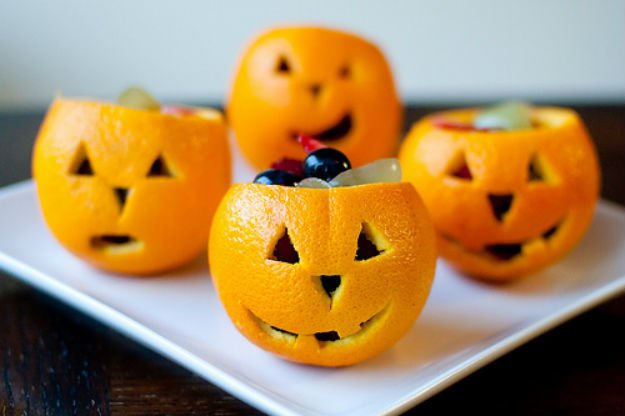 Where else in America are you able to throw a Halloween pool party? Even though Halloween falls on a Monday this year, you can celebrate the occasion by having a pool party the weekend before the holiday. We found 10 ideas to make a Phoenix Halloween pool party spectacular.
BROOMSTICK STIRRERS
Swap out traditional drink stirrers for some festive witch-themed ones! It's a fun craft project and festive party decoration.
CARROT FINGER DIP
Hopefully this dip won't scare people away from eating healthy!
SPIDER LIGHTS
The spider lights are very cheap and easy to make. Put them around your outdoor patio before the party!
SPIDER WEB NACHO SPREAD
Make sure to take a picture of this spread before the guests dig in!
FINGER HOT DOGS
Don't blame your guests if they don't have the appetite to eat these hot dogs!
DRACULA DENTURES
This clever recipe is not only easy for the kids to make, but also a delicious dessert!
PUMPKIN COOLER
The pumpkin cooler is a simple, cheap, and creative way to keep more drinks cool.
WITCH CUPCAKES
Another beautiful and delicious dessert! Who ever thought that it would make sense to put and ice cream cone on a cupcake?
FLOATING GLOW STICK HANDS
The creepy floating glow stick hands are perfect for the pool!
ORANGE JACK-O-LANTERNS
Carve out the middle of the oranges and use them as a mini gift bag.