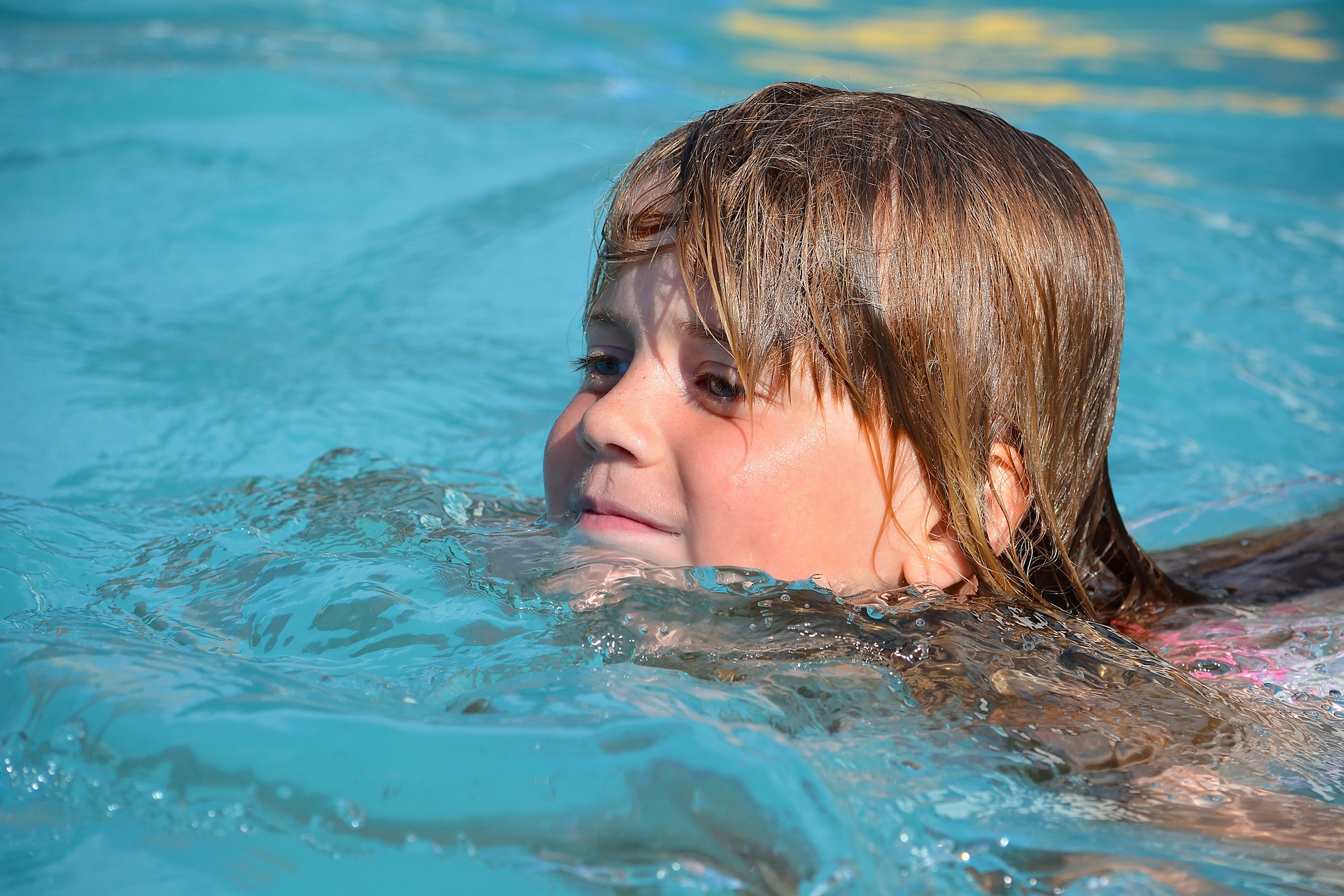 As a parent looking out for your children's safety, learning to swim is one of the most important skills you can teach a child. It's never too early to get your children comfortable with water, and teach them the appropriate pool area conduct (i.e. No running!).
When is the best time of year to put my child in swim lessons?
Any time of the year is a good time to start, but the months leading up to summer are particularly important so skills are fresh when the summer pool season begins. There are plenty of places that offer year-round swim lessons indoors, so children never have to stop learning when summer ends. Many families take breaks during the cold winter/holiday months and resume lessons in February/March to prepare for summer.
At what age should children begin learning how to swim?
Signing a child of any age up for swim lessons will always be beneficial, as you can never learn too much when it comes to pool safety. The recommended age to begin swim lessons is 4 to 5, but you can still see success even at the age of 3. However, if your child is younger than 4 and showing major resistance and the swim lessons seem counterproductive, it might be best to take them out and resume when they are a little older. There will be a point in time that they need to get over their fear and resistance, but make sure not to terrify them by forcing them into something they dislike at a young age.
If your child is under the age of 1, and you want to get out of your home to teach the basics, many swim schools and community centers offer group parent-baby classes. This is a great way to learn the basics, meet other parents, and have your baby get familiar with water. Remember that anything they learn at this age, they'll most likely have to learn over and over again as they get older. Just because they learned to float one summer, doesn't mean they'll remember the next.
Where should I take my child for swim lessons?
The most common swim lesson locations are swim schools, community centers, gyms, and private at-home lessons. There is no one place that is necessarily better than others; it depends on your schedule and budget. Community centers are generally the cheapest option, but only offer swim lessons during the summer. Gyms that offer swim lessons offer a competitive rate, in addition to your gym membership. Both of these are group lessons with anywhere from three to five kids in a class. They may offer the options of semi private (2 children in a class) and privates (one child and one instructor) at a more expensive rate.
Swim schools are similar in class size and usually a little more expensive, but are available year-round due to indoor pool access. Children may enjoy the setting of a swim school better as they are made to be family-centric.
Private at-home swim lessons are the more expensive option, where the swim instructor travels to your home and teaches in the comfort of your own pool. This is great if you have a busy schedule. The instructor works one-on-one with your child, and doesn't have you come and watch until the end. Children progress very quickly with these since others are not around to distract them.
Swim lessons range anywhere from 30 minutes to an hour, but usually 30 to 45 minutes a day is plenty for a small child.
How many times a week should my child go to lessons?
Swim lessons are offered anywhere from once a week to every other day. Going once a week is not enough for your child to progress quickly. How many times a week do they practice soccer or the violin? That is about how much they should be going to swim lessons.
If 3 to 4 times a week doesn't accommodate your schedule, putting your child in just twice a week will allow him or her to progress twice as fast. More frequency can lead to less swim lessons in the long run, as your child will progress through the levels in a shorter amount of time.
Are swim lessons expensive?
Remember, you are investing in your child's life and their safety around water. It can be a life-saving decision to sign up your children for swim lessons.
And last but not least, make sure your child enjoys swimming and is having fun!
For those in the Phoenix area, here are local swim lesson options:
---
Presidential Pools, Spas & Patio is Arizona's largest pool builder, providing custom pool design, custom spa design, pool construction, and backyard hardscaping services to the Phoenix metro area, including the Scottsdale, Surprise, Goodyear and Gilbert areas, and the Tucson metro area. Our design consultants can also assist you in selecting hot tubs, swim spas, and patio furniture to complete your backyard.