You walk into your backyard one morning and decide it's time to build that swimming pool you've always wanted. While visualizing your dream pool, what comes to mind? The creative rounded edges of a free form pool? Sharp corners of a rectangle pool, or maybe flowing water features out of a Roman pool?
There are lots of styles of pools that can enhance your backyard's natural beauty. Here's a quick guide to different pool shapes, and why some might work better for you than others.
Rectangle
This is the most popular pool shape, as a lot of people find that the sharp edges of the pool compliment their geometric landscape. It also works well for small backyards, allowing you to maximize the space.
L shaped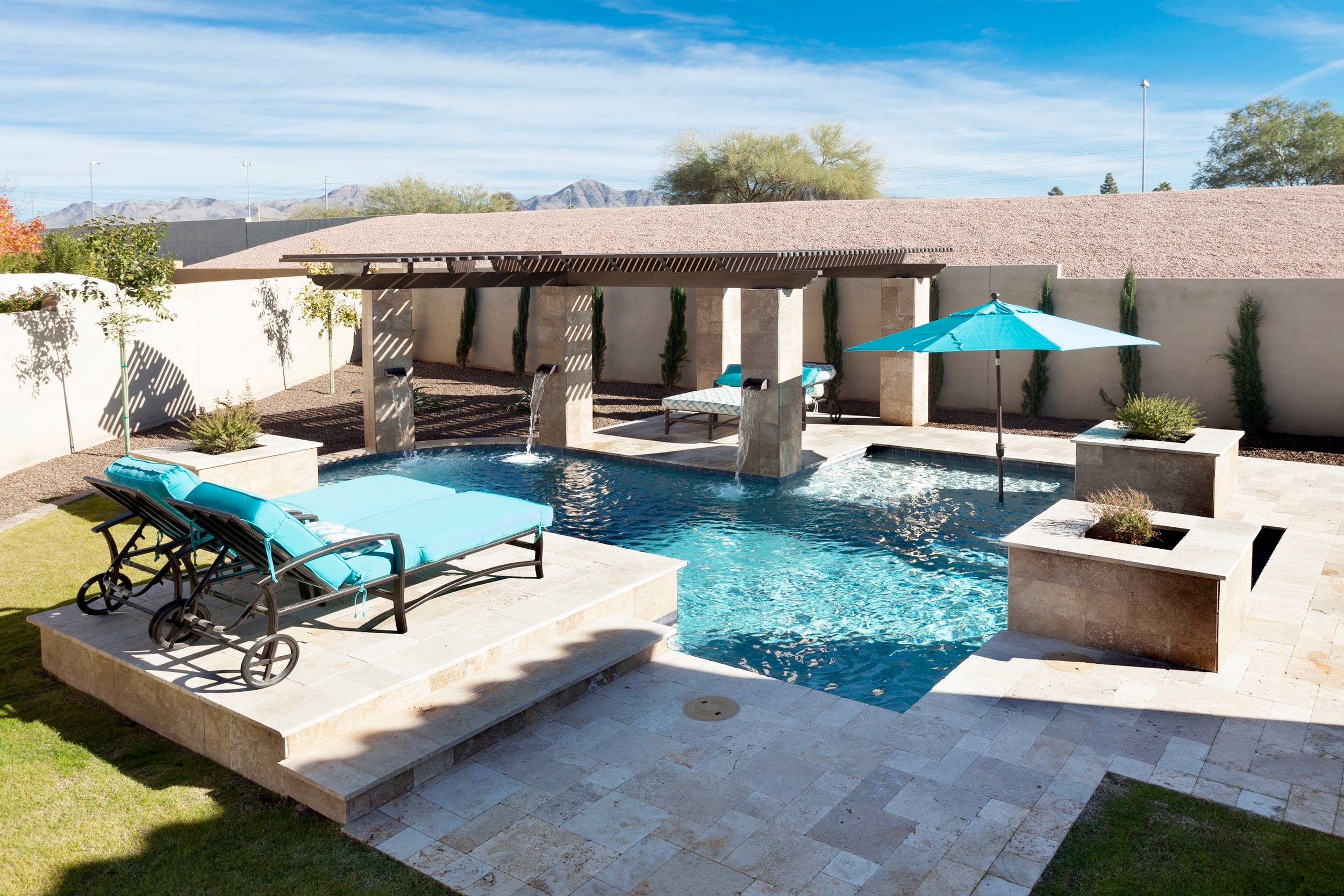 Do you like the idea of a rectangle pool, but want a multipurpose pool for swimming laps, and having fun with your family and friends? L shapes are great because you get the entire rectangle portion of the pool without the fuss of the stairs while you're trying to exercise. Tuck away the stairs in the extension of the L and you have the perfect pool for exercise and fun!
Roman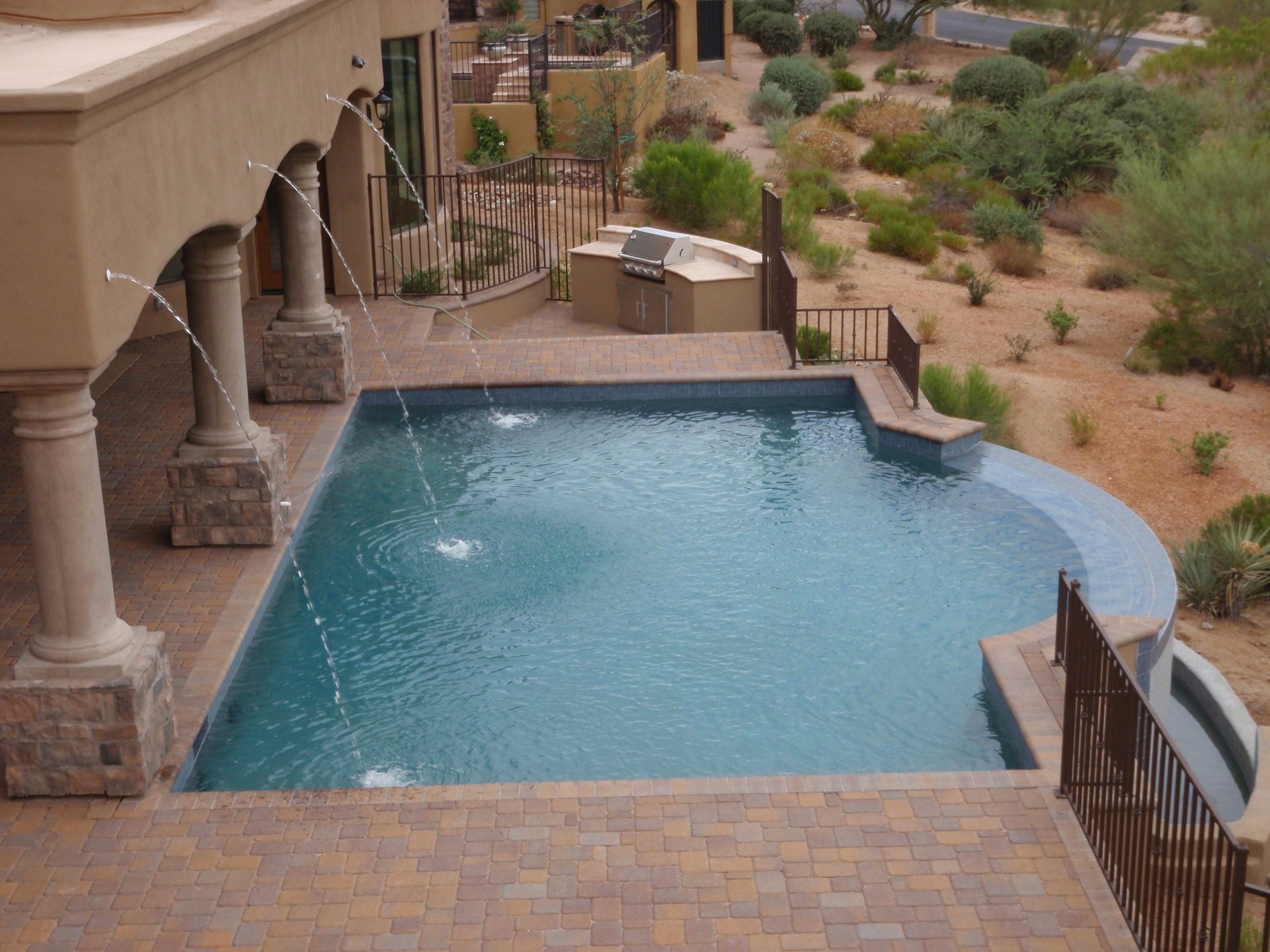 Do you love tall plants, columns, and want an elegant look, all while keeping the sleek sides of a rectangle pool? The Roman style pool is perfect for you! Generally, the shorter ends of the rectangle are pushed out to form a half circle, and the corners of the pool are curved instead of straight edges. It's easy to build water features and potted plants into this pool's shape, and it can compliment the scenery in your backyard!
Geometric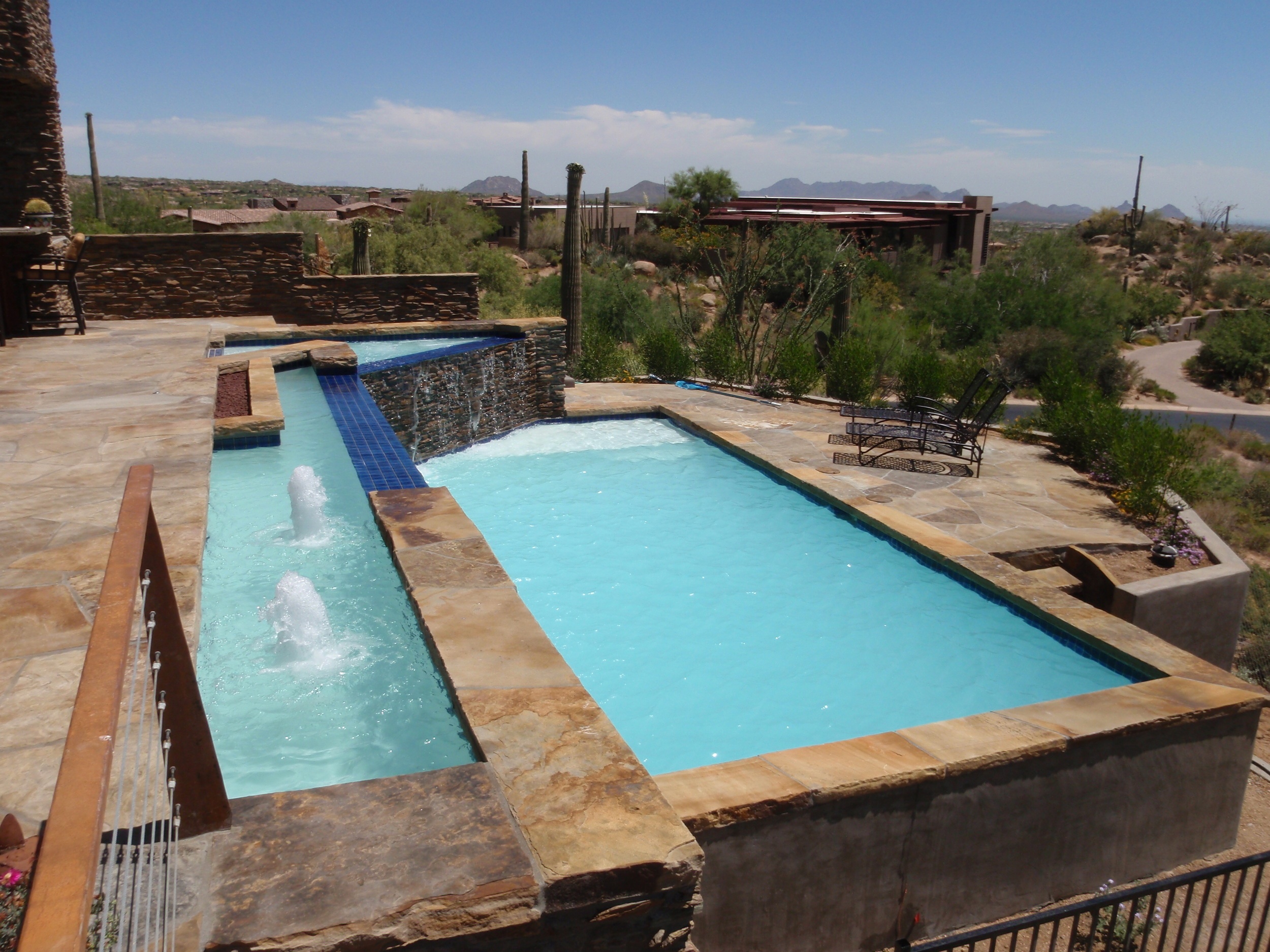 Geometric pools can be considered any of the pools above, but allows you to use your creativity. You can have a rectangle, or a pool with 8 sides, each with a sleek, sharp edge to compliment your landscape. This pool design is ideal for large backyards!
Free Form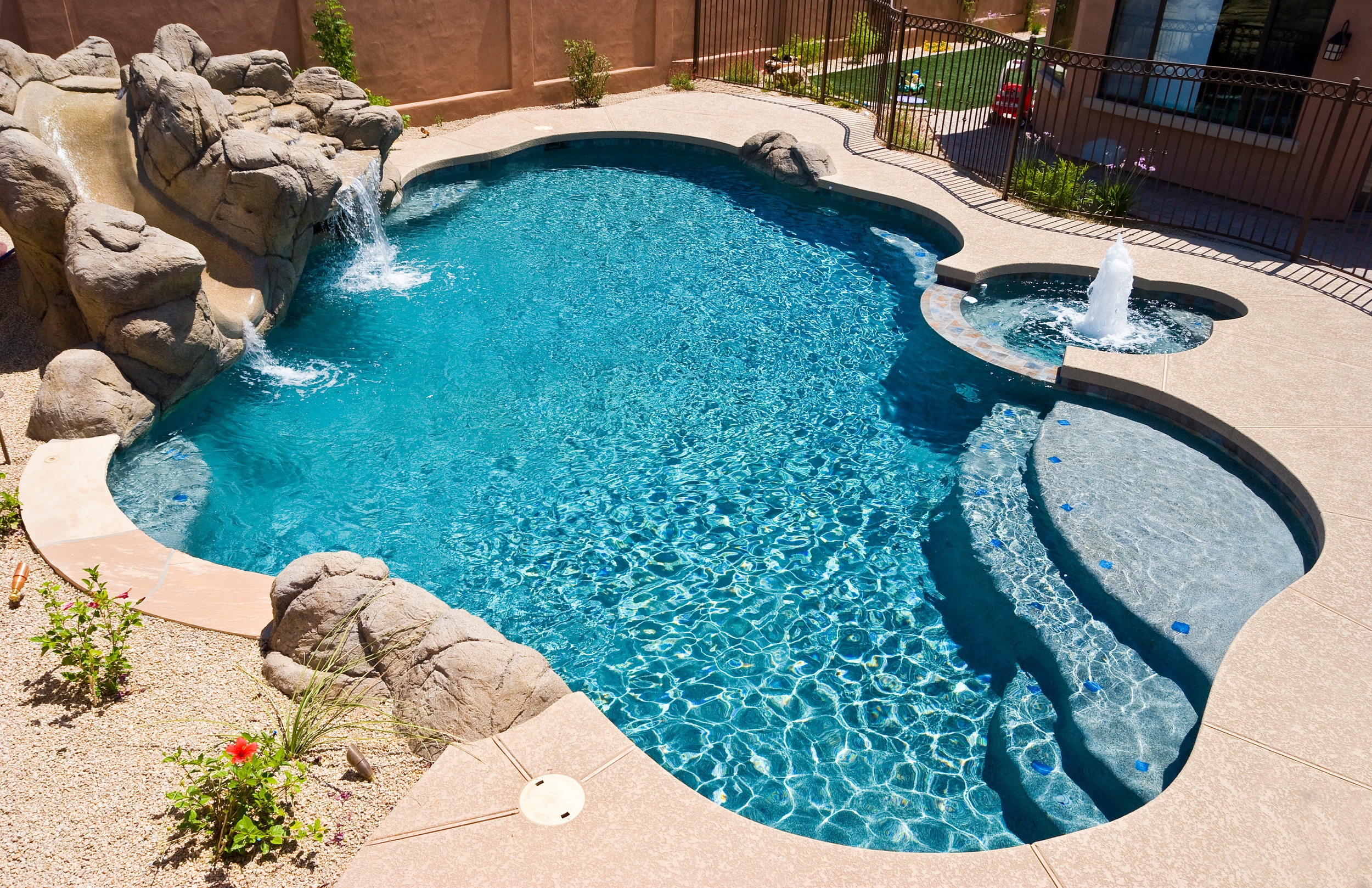 If you are not a fan of sharp edges and corners, free form is the style for you. This style of pool allows you to be creative with rounded corners. Maybe you want an oval, a figure eight shape, or you want to design your own style with multiple rounded edges. These pools are great for backyards with lots of nature, and blend in well with shrubbery.
---
As you can see, all pool designs are beautiful. Choosing the right one depends on your design preferences and backyard. Pick a design that you will be excited to look at every day.
If you're having trouble picking a design, have your design consultant meet you at your house and talk you through the best shape options for your backyard. Remember, if small children are around your house often, talk to your pool builder about the best fencing options, too!
---
Presidential Pools, Spas & Patio is Arizona's largest pool builder, providing custom pool design, custom spa design, pool construction, and backyard hardscaping services to the Phoenix metro area, including the Scottsdale, Surprise, Goodyear and Gilbert areas, and the Tucson metro area. Our design consultants can also assist you in selecting hot tubs, swim spas, and patio furniture to complete your backyard.