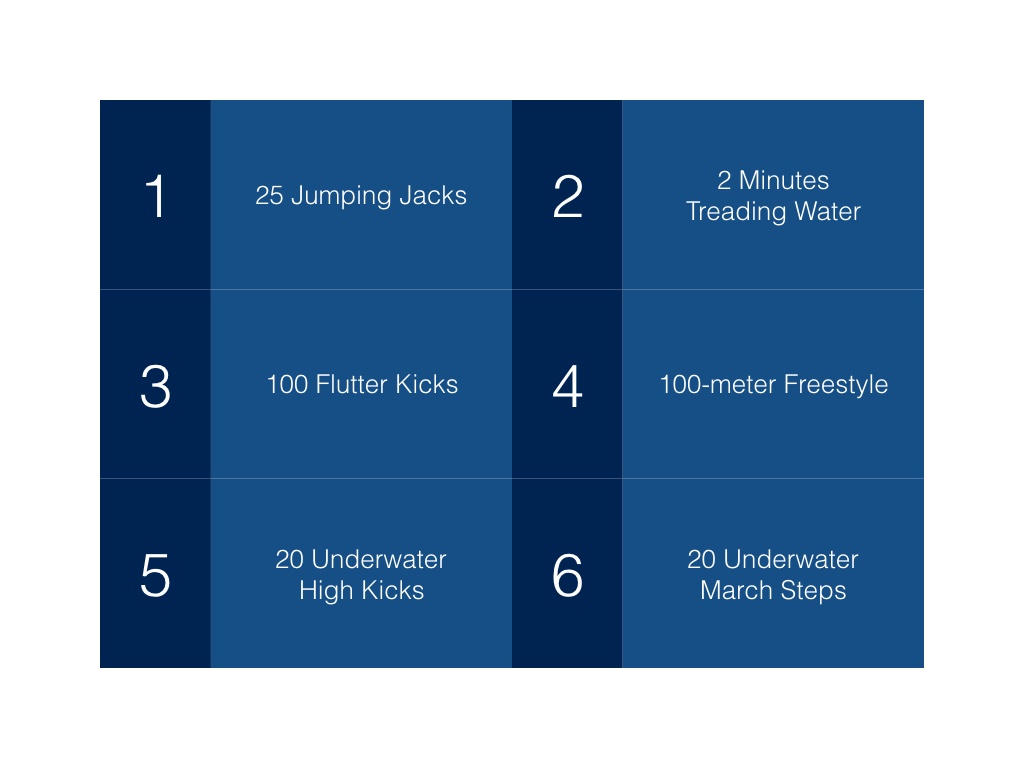 This chart provides a great overall workout, using well-known swim strokes and exercises.
Jumping jacks should be completed on your deck.
Treading water should involve both arm and leg movement.
Hold on to poolside wall while completing flutter kicks
For an additional challenge, try to complete several strokes between each breath.
Kick straight in front of you with a straight leg. Alternate legs.
March in place, raising knees high between each step to create more water resistance.
If you are unfamiliar with dice workouts, visit the introductory guide.
---
The information provided on this website is for educational and entertainment purposes only, and is not to be interpreted as a recommendation for a specific treatment plan or course of action. Exercise is not without its risks, and may result in injury. To reduce the risk of injury, before beginning any exercise program, please consult a healthcare provider for appropriate exercise prescription and safety precautions. The exercise instruction and advice presented are in no way intended as a substitute for medical consultation.