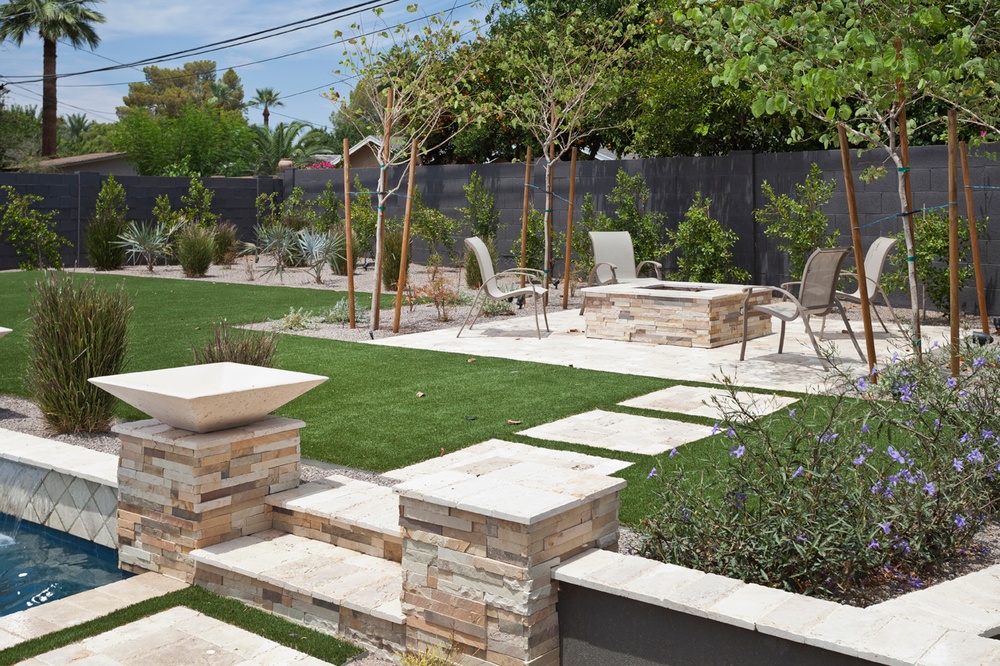 Decking has an opportunity to unify your backyard with your home's architecture - or clash. There are lots of decking material options, but some work better in the Arizona desert climate than others.
Here's an overview of the main decking materials:
Brick
Brick provides a traditional look and feel to a backyard, and best compliments a home with brick siding or inlays. Brick can come in a variety of hues, and can be laid in creative patterns or in combination with other materials.
Stone
Stone decking comes in many colors, shapes, sizes and textures. A variation is cast stone, which is specially formulated concrete precast in a mold to look like stone.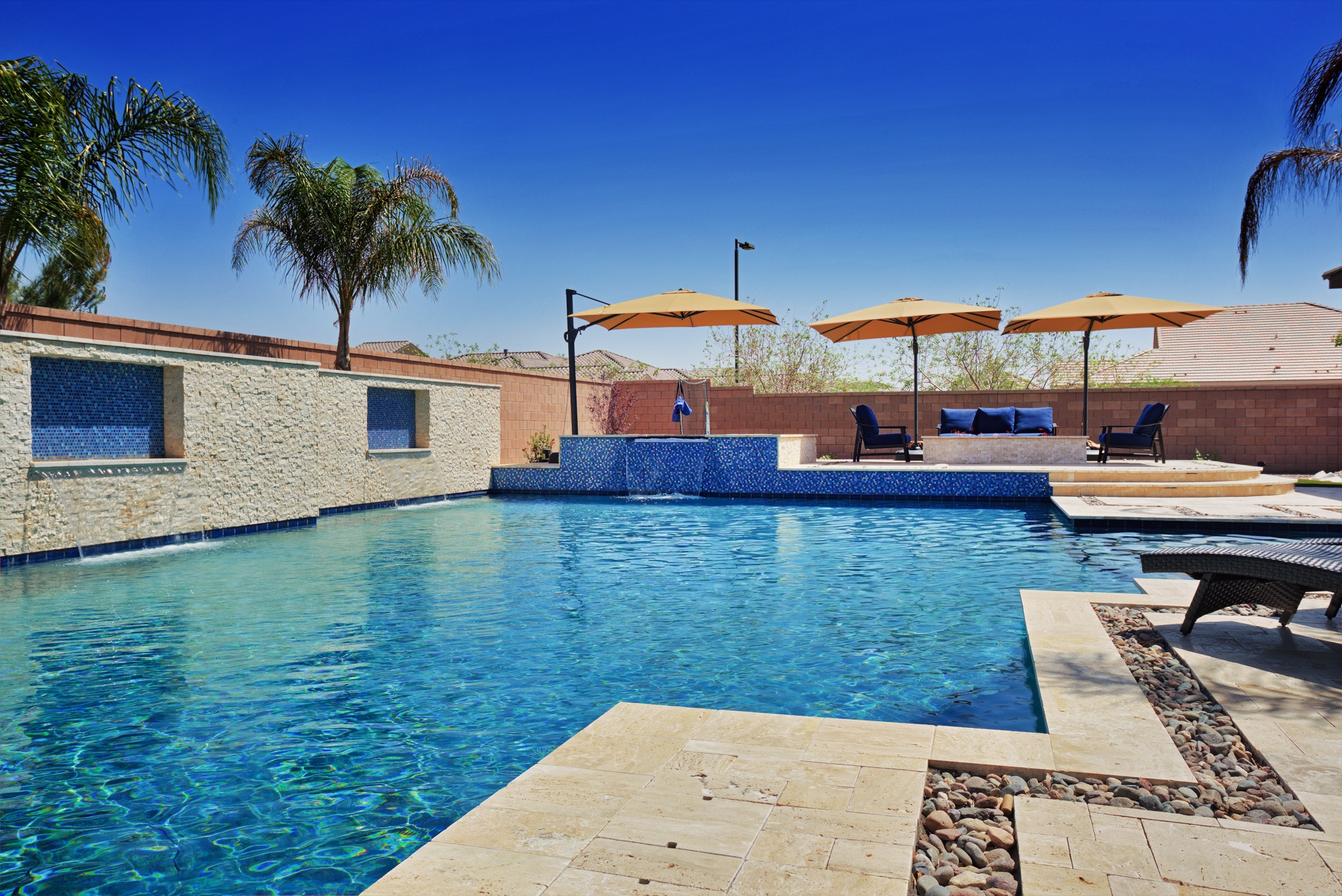 Travertine Pavers
Travertine has grown in popularity over the past few years, coming in many different colors and densities (honed vs. tumbled). It is a natural rock like limestone or marble, but far less expensive. Since it is naturally porous, it tends to not heat up as much as other materials.
Concrete Pavers
Concrete pavers come in many shapes, sizes and configurations. Random flagstone decks, for instance, are precast concrete pavers, which come together in a puzzle-like formation to create the deck.
Poured Concrete
Poured concrete can be an affordable decking option, but has to be finished properly to avoid being too slick and/or too hot for the Arizona desert.
Wood
Wood decks are the least expensive upfront, but require regular painting/staining and sealing, and can easily warp over time and/or with exposure to water. Wood decks are not a popular choice in Arizona because they do not hold up well under almost constant sunlight.
Composite
If you have seen what appears to be a wooden deck in Arizona, it's likely a composite deck made of a mix of recycled wood, plastics, minerals, polymer resins and more. Composite decks are more resistant to warping, splintering, and rotting.
Special Materials
Unique projects may incorporate rare materials such as tile, marble, and more. These materials depend on your individual style preferences and overall budget.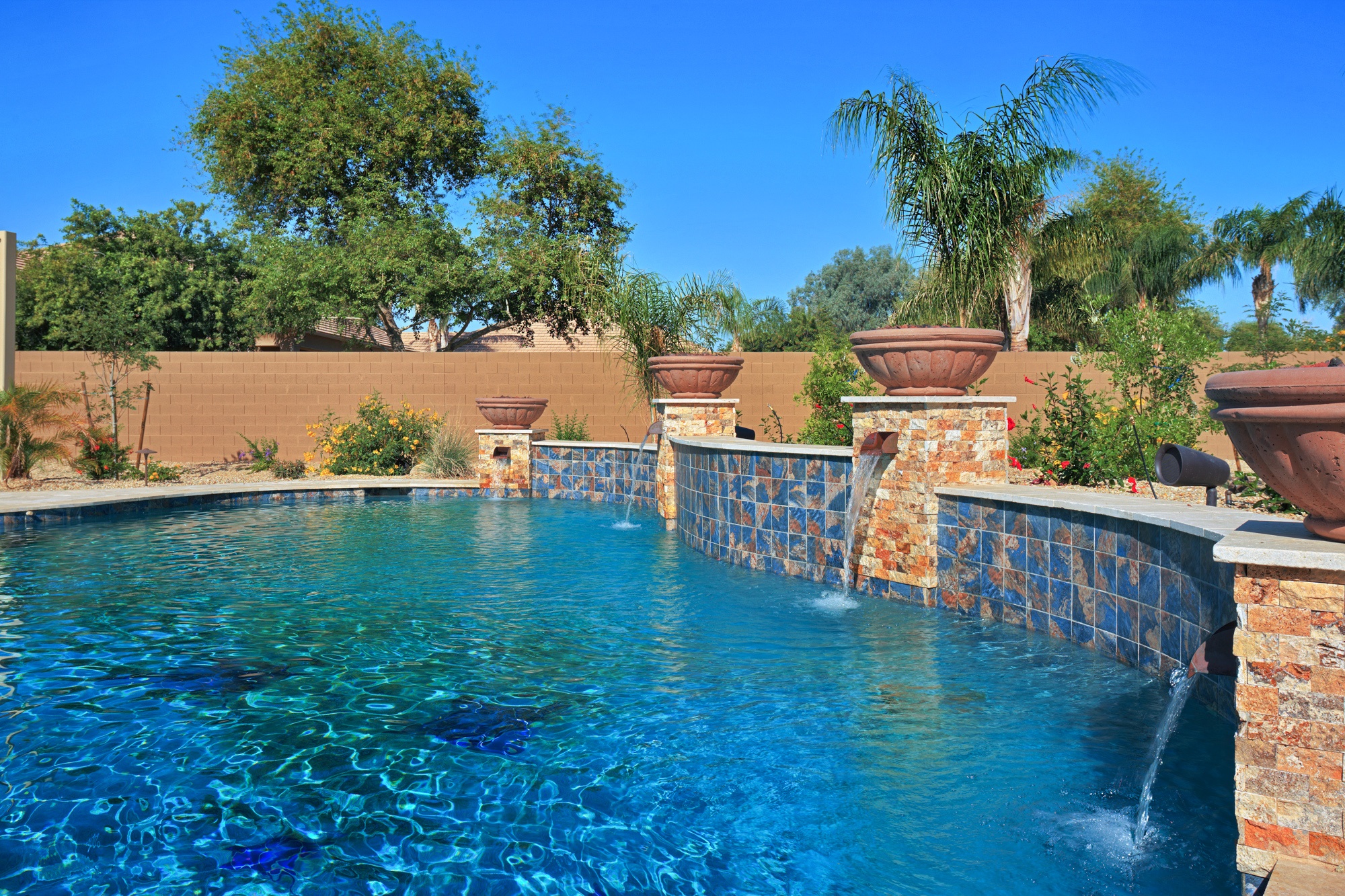 What We Use
At Presidential, we design backyards to last a lifetime. And we don't want to create a style that requires an unreasonable amount of upkeep for the owner. As such, our designs generally utilize the following materials: brick, stone, concrete pavers, travertine pavers, and special materials.