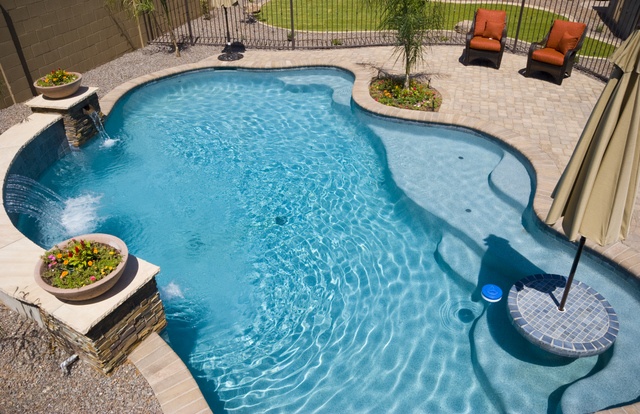 A planting pocket is an area in or around your pool deck designed to serve as a small garden. Planting pockets can create a variety of different looks, from creating what looks like a small island next to your swimming pool to providing a focal point for a fountain or unique seating arrangement.
Planting pockets also provide an opportunity to bring your landscaping closer to your pool. You can, for instance, plant ornamental grasses, succulents or cacti in a planting pocket next to a freeform pool, and frame it with small boulders for an enhanced natural look.
---
Presidential Pools, Spas & Patio is Arizona's largest pool builder, providing custom pool design, custom spa design, pool construction, and backyard hardscaping services to the Phoenix metro area, including the Scottsdale, Surprise, Goodyear and Gilbert areas, and the Tucson metro area. Our design consultants can also assist you in selecting hot tubs, swim spas, and patio furniture to complete your backyard.