One of the biggest dreams that homeowners have in Arizona is installing a new luxury spa in their backyards that they can literally use all year long. Whether your new spa is used to socialize with friends and family or to relax those muscles after a workout or hiking in Sedona, spas in Arizona are used frequently and need to be protected from the harsh weather and elements common in the Southwestern U.S. One of the best ways to protect your new investment is by installing Covana Automated Spa Tops or Hot Tub Covers. In fact, there are multiple benefits of owning a motorized top that go beyond protecting your spa or hot tub from weather damage.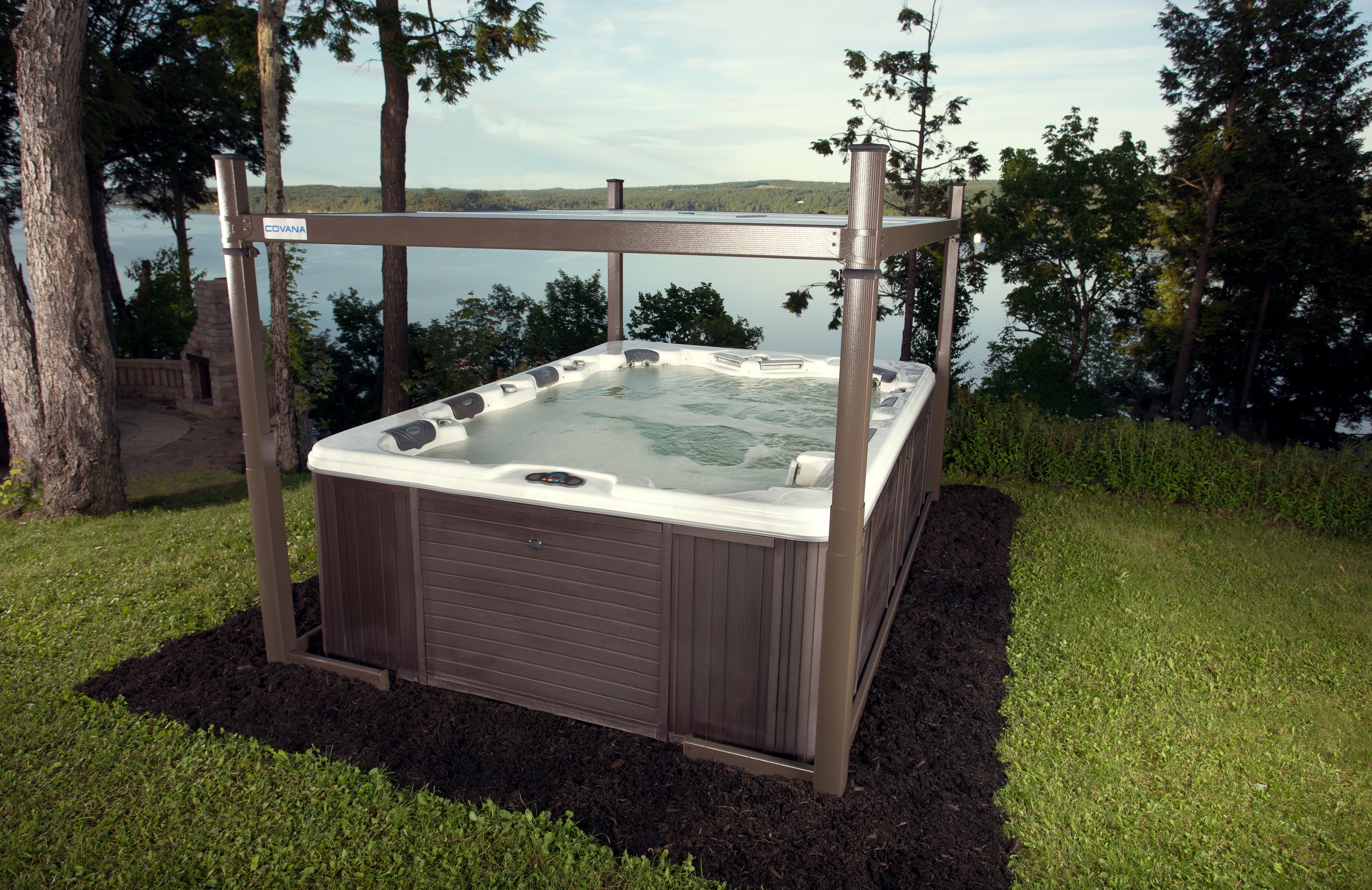 Here are five of the best features that Covana Automated Spa Tops and Hot Tub Covers offer spa and hot tub owners in Arizona.
#1 – Covana Spas are Fully Automated
There are several individual products that Covana manufactures for spas of different sizes, shapes and applications. However, what's unique about each of their models is that they are all fully automated. This means, less work – and more comfort. Most of the spa tops sold in the United States are made of heavy duty materials and can be extremely difficult to take on and off. In some cases, this process will require multiple people lifting from several sides in order to take the spa topper off. This isn't the case with Covana Spa Tops. In fact, Covana is the only automated gazebo that can be easily lowered and raised with one turn of a key switch.
#2 – Covana Spa Tops ensure Energy Efficiency
One of the most common issues of owning a hot tub is the constant energy and natural resources needed to maintain the hot water temperature – even in a desert environment like Arizona. Most spa toppers do an okay job of insulating the water to keep the temperature the way you like it, but in the end, the water's heat will find a way to lower through small cracks or holes in the topper. This isn't the case with Covana spa tops. In fact, the insulating value is twice as good as a standard spa cover. The strong insulation benefits of Covana spa tops will reduce the amount of energy needed to power the spa, which reduces monthly energy bills, saves water and improves the lifespan of the components that power the spas.
#3 – Covana Can Withstand the Harsh Elements of Desert Living
Covana products are designed with durability and simplicity in mind. The lifespan of a normal spa top is around three years in normal environments. Add constant 100 degree days, blowing sand and those occasional haboob's that roll into the Valley of the Sun, and it's common for many traditional spa tops to wear out prematurely. This isn't the case with Covana spa tops. The aluminum structure and seamless ABS thermoplastic roof of the Covana spa top will last the life of your spa.
#4 – They are easy to use and highly compatible
The Covana is regarded as one of the easiest spa tops to use. Not only is it fully automated, which reduces the stress and time needed to prepare your spa for use, but it's also simple. The Covana is compatible with all makes and brands of spas, is easily installed on multiple surfaces, from concrete to wooden decks and when closed, won't obstruct the view of your backyard. The only requirements for the Covana is that you have access to 110-volt, 15 amp circuit. Simply put, it's easy, simple and convenient.
#5 – Safety and Security are Enhanced with Covana Spa Tops
One of the biggest concerns that spa owners have is that people may be tempted to break into their backyards when they are not home to use their spa. If this happens, the homeowner may be liable for any accidents that occur – even if people entered illegally. To avoid this, installing a Covana spa top is the best bet. This spa top closes and locks, meaning that unauthorized people are unable to remove the top without the key. This also ensures small children are unable to jump into the hot tub unsupervised.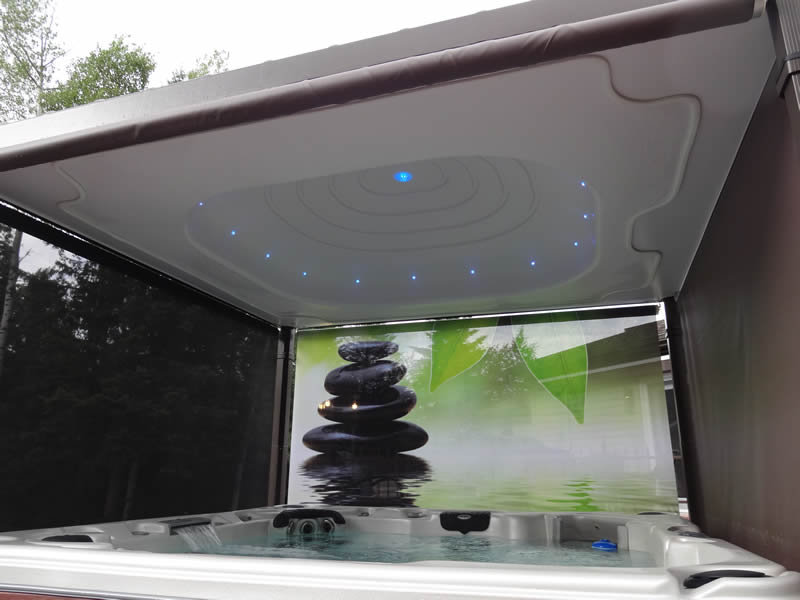 Presidential Pools, Spas & Patio is a proud retailer and installer of Covana products. If you've recently invested in a new spa or have to replace your worn out and bulky spa top, contact our spa consultancy team so we can recommend a Covana product that will be perfect for your individual spa.