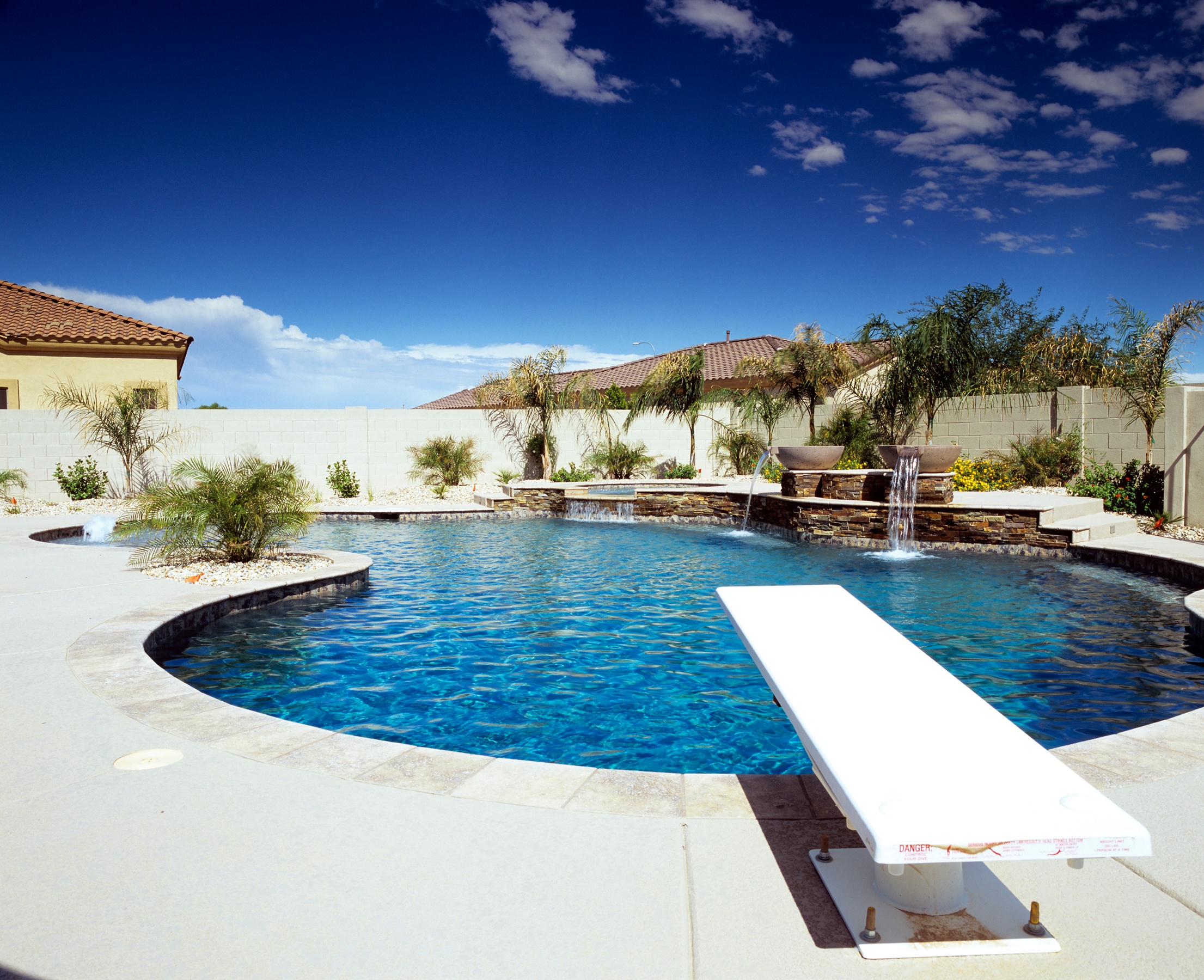 Virtually any yard is perfect for a custom swimming pool, but perfection is dependent on size and placement. After all, finishing a beautiful pool and realizing that there is no room for loungers would be devastating!
A Presidential pool consultant will be happy to visit your home to help you determine the best structure and positioning. Here are elements that will influence pool placement, which your consultant will help you to evaluate:
Clear Land
A pool cannot interfere with other city or house infrastructure, including electrical cables, telephone wires, and sewer lines.
Sun
Solar energy is complimentary! The sun will help keep the water warm, and landscaping debris from falling in the water. However, some form of shade should be nearby as we all know the Arizona sun can be brutal.
Wind
You can't relax by a windy pool! Wind can also evaporate water faster. If your backyard is unavoidably windy, you'll need to consider some sort of windbreaker (i.e. fence, landscaping).
Access
Particularly if you have children, you need sight lines from your house to the pool.
Environment
Depending on the goals of your dream backyard, you will want to make sure that there's room for everything apart from the pool - patio dining table, fire pit, slides, loungers and more!