As summer creeps ever closer, and temperatures rise, many Phoenix and Tucson area homeowners start dreaming of having their own pool to cool off in on those blistering summer days. But the cost can be intimidating for some, making a pool seem like a dream too difficult to reach.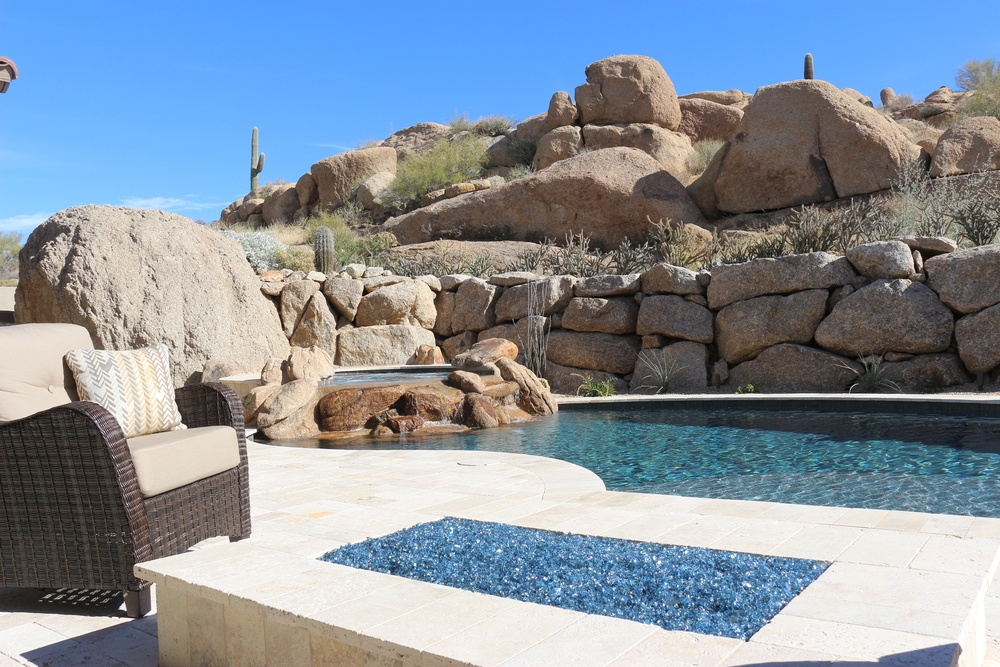 At Presidential Pools, Spas & Patio, we do our best to make building a pool accessible to any family in Phoenix and Tucson that wants one. Our finance department works with families to determine financing options. Our design consultants use advanced design software, coupled with advanced project management software, to provide detailed cost estimates. And, in most cases, getting your pool building process started requires only a modest $500 down payment.
Families often have the goal of building a swimming pool in their backyard, but can struggle with how to prepare financially. Below are easy, but effective, tips for starting your dream pool fund.
Get a Free Consultation and Detailed Estimate
Even if you know you can't afford a pool yet, you can get a clearer picture of the elements, process, and budget associated with realizing your goal. The cost of a swimming pool can vary wildly, depending on everything from the size and shape to what materials and even the soil condition of your yard.
At Presidential Pools, Spas & Patio, a design consultant will be happy to walk you through build options, particulars about your yard, your city's permitting requirements, and more. You can take a complimentary tour of the Presidential Pool Park to familiarize yourself with all the material and feature options. And then, you can start to discuss through the specific pieces of your dream pool. A detailed estimate and digital 3-D model will equip you not only with a better understanding of the financial and time investment required to build your dream, but also with a visual idea of your dream, helping you stick to meeting your goal.
To schedule your free consultation, simply contact us.
Find Free Fun in Phoenix and Tucson
Saving money for one thing means not spending as much money in other areas. One thing to think through is what expenses provide a quick, one-time experience, such as going to the movies (easily a $50+ night for a family of four). Your pool will provide years of fun, so replacing those one-time events with free alternatives may provide an easy way to begin saving.
Phoenix, Tucson, and neighboring cities all have a ton of free stuff to do. Art walks, farmers markets, pub trivia nights—and that's just the tip of the iceberg. Search online for "free stuff to do in" your city, and you'll see that you don't have to spend money to have fun.
Visualize Your Goal
Numerous psychological studies show that visualization serves as a great motivator. As a pool can provide value for the whole family, it can be fun to get everyone involved. You can make a savings jar and put a picture of your digital 3-D design on the outside of it. You can put a goal chart on the fridge. That visual reminder can help motivate you to make dinner instead of ordering take-out, or keep you from an online impulse buy.
After getting a quote, you will have the near-exact cost of a swimming pool—that number is your goal. Create some sort of fundraiser-style gauge to track your progress as you save. You could even draw the outline of your dream pool, and as you hit milestones, fill in sections of the outline with blue "water".
As you begin saving for your dream pool, remember that pool pricing will vary between companies and contractors. In Arizona, you should never be charged more than $1,000 as a down payment, and government statutes regulate the rest of the payment schedule. That schedule is 25%-25%-25%-25% (with the final 25% being due after the pool's final inspection).