The Paul family of Peoria, Arizona partnered with Presidential to build their dream backyard, and were nice enough to share pictures and details about their project, along with advice for those of you who may be looking to build a swimming pool.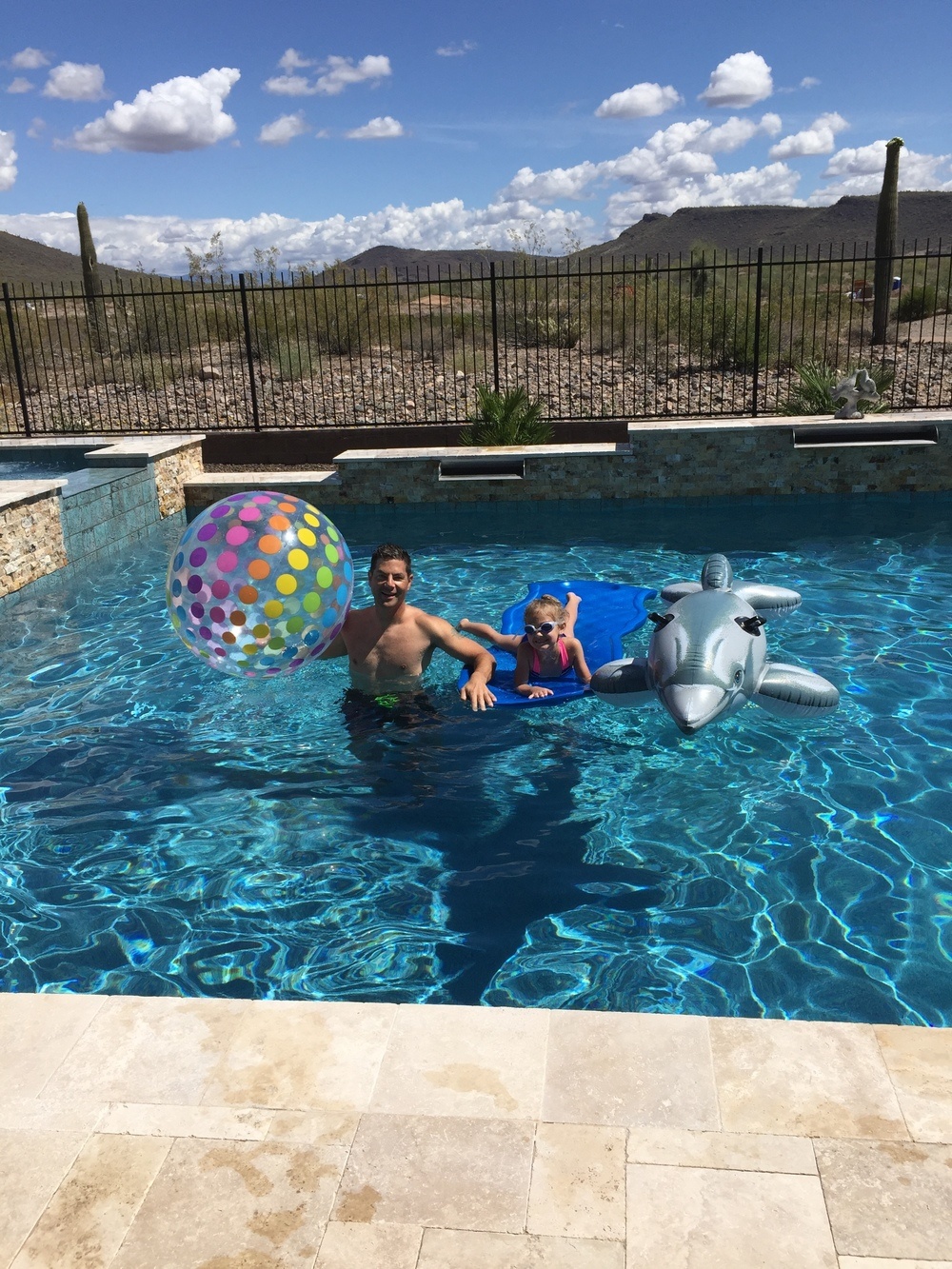 The Paul family moved to Arizona from out of state. They had a pool in the backyard of their old home, and knew that they would want one in Peoria as well! Here is what the Paul family had to say about their project:
What features were most important to you in designing your pool?
We were very specific on the size, the water features, steps into the pool, spa, and, most importantly, we only wanted to use Pentair equipment.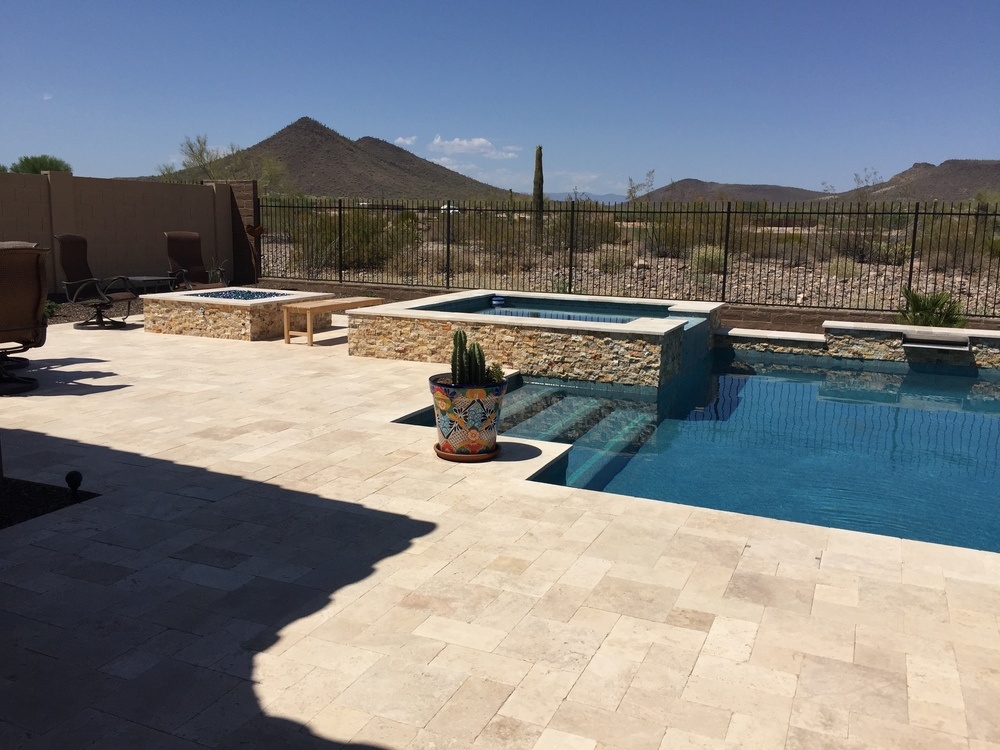 Why did you choose Presidential Pools, Spas & Patio as your pool builder?
We worked extremely well with your pool design consultant (James MacDougall), as he got our vision right away and was very patient with us and our needs. We would have to say he was instrumental in our decision to with Presidential. We had interviewed 2 other pool companies.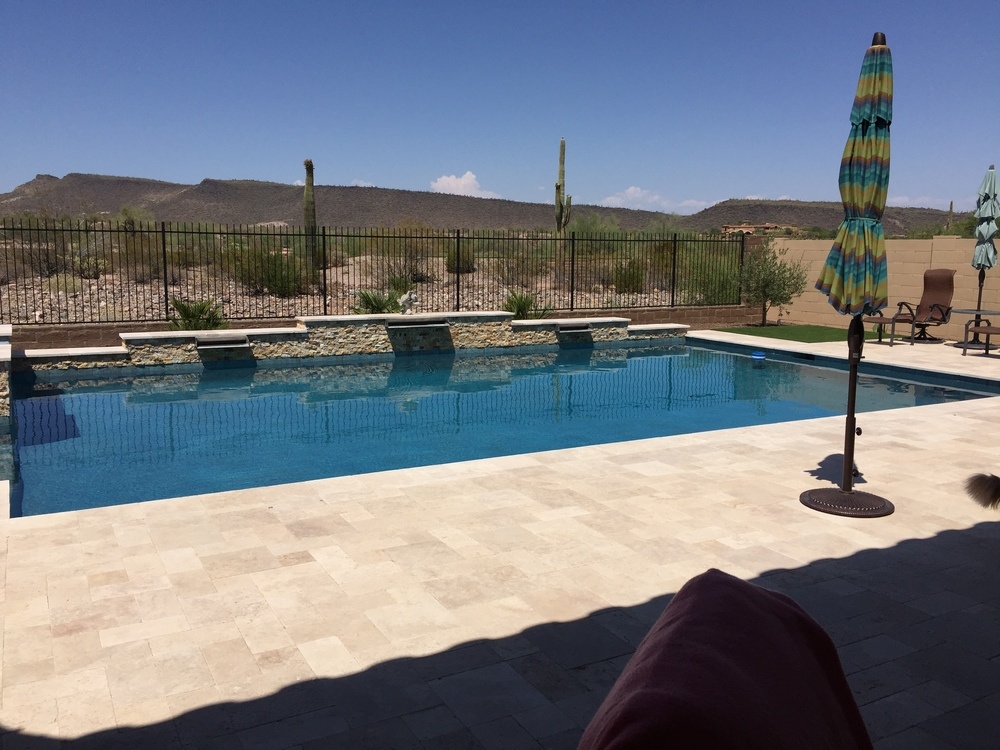 What do you like most about your pool now?
It turned out beautifully, and everything is exactly as we wanted and expected.
What advice would you offer to those just starting the pool building process?
Have a plan prior to going to meet the pool company. Look at the pool company's website for some pictures of their designs, as well as places like Houzz or other websites.