The Yaconetti family of Mesa, Arizona partnered with Presidential to build their dream backyard, and were nice enough to share pictures and details about their project, along with advice for those of you who may be looking to build a swimming pool.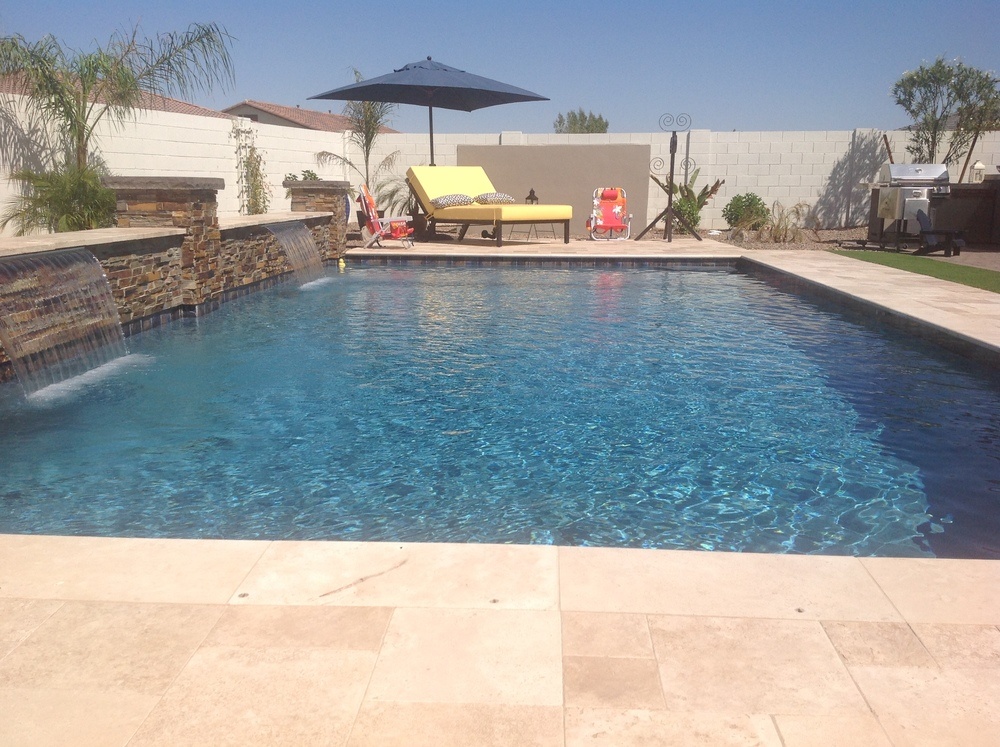 The Yaconetti family wanted a fun backyard for their kids and grandkids. Naturally, they built a pool! As Gary Yaconetti puts it, "Like Field of Dreams, 'if you build it they will come.'"
Here is more of what they have to say about their project:
What features were most important to you in designing your pool?
An added water feature and dimension to the pool.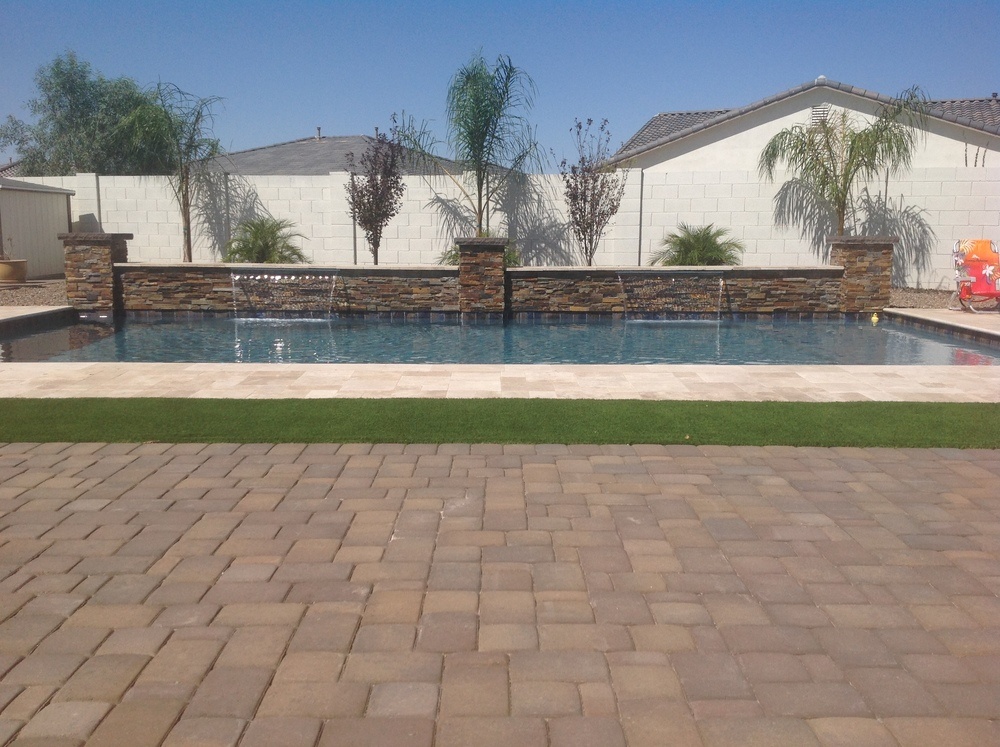 Why did you choose Presidential Pools, Spas & Patio as your pool builder?
They are the best. We spoke to many companies and by far Presidential stood above. From the sales person to the tech that came out and did start up, from the front desk to the service department, the focus was on what we really wanted and what was best for our needs.
What do you like most about your pool now?
Everything. Glad we went with the heat pump and the in-floor cleaning system. Enjoy the water feature on those relaxing nights.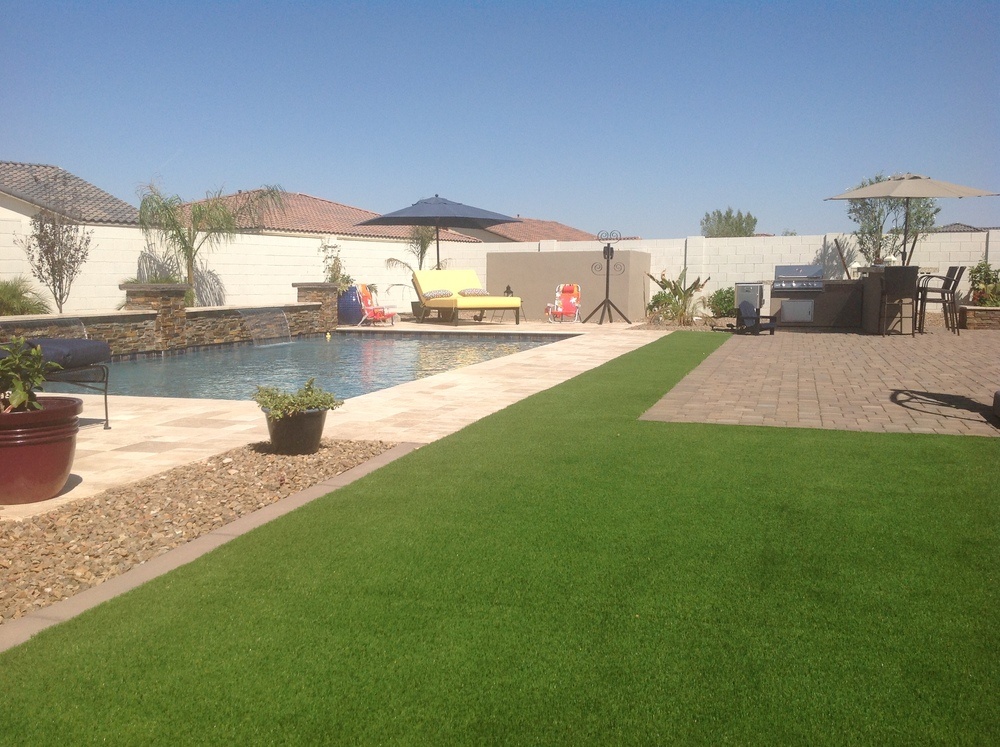 What advice would you offer to those just starting the pool building process?
A pool is a major investment. Really think about what your needs are and what you want to accomplish. Think about the big picture and do not rush into just building a pool, but building a feature to your home. Design your backyard in conjunction with your pool. Also, the sales staff is a great resource. They do this every day.