If you've lived in Phoenix for any length of time, you know as hot as it can be during the day, temperatures drop quickly at dusk. A fire element can extend the use of your backyard throughout the year by providing a warm place to gather.
Fire element have come a long way from being dirty pits in the ground, and can create an elegant entertaining area around your pool. Some fire element options include:
Gas-powered Fire Table
Fire tables are easily turned on and off, and come in coffee and dining table heights. Many include beautiful rock and/or glass features, creating a unique feature during the day as well as at night. We proudly carry the TerraFlame brand of fire tables.
Fireplace
If you are creating an outdoor room as part of your backyard design, consider an actual fireplace, complete with hearth and chimney. A fireplace can serve as beautiful and comforting focal point.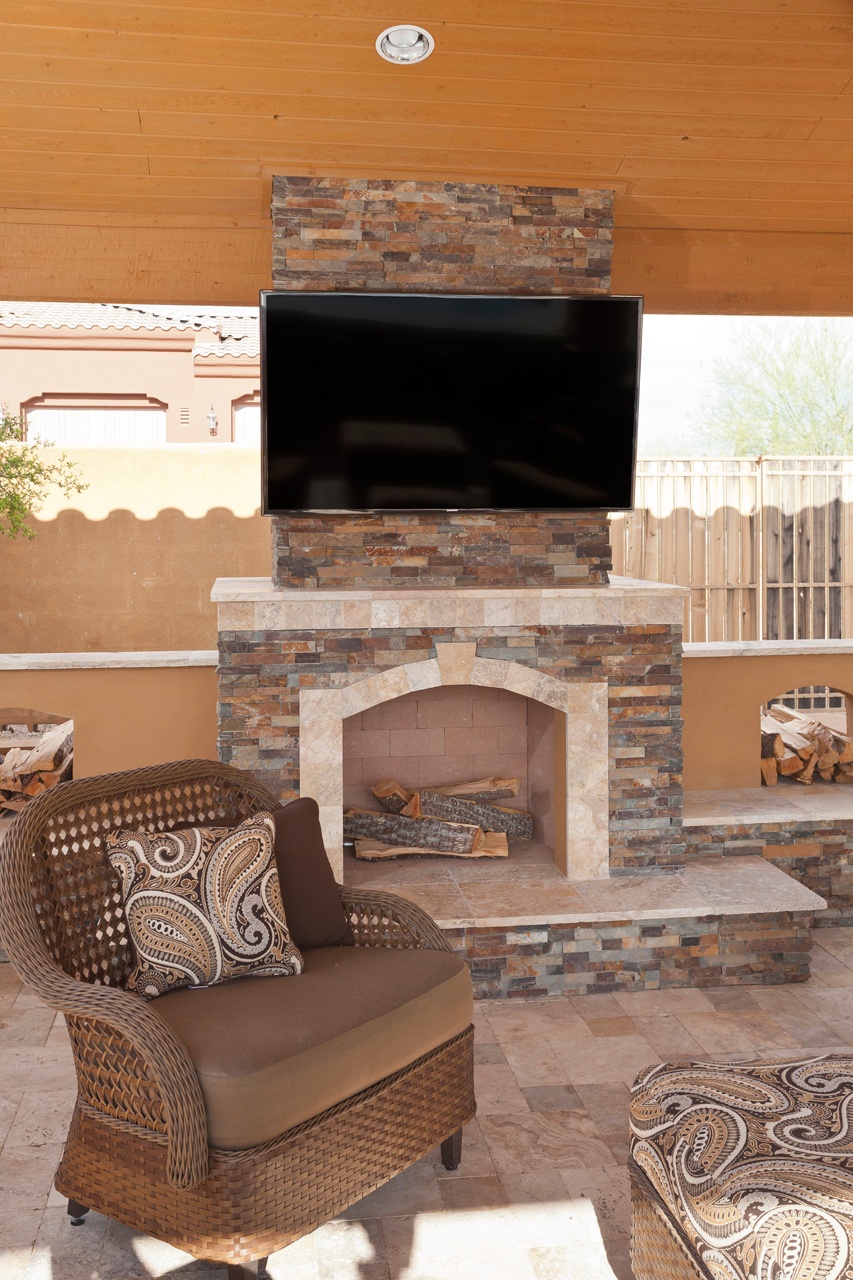 Fire Pit
Custom-designed fire pits can seem like natural extensions of and gathering places on your deck. They can be made to burn wood, charcoal or use natural gas.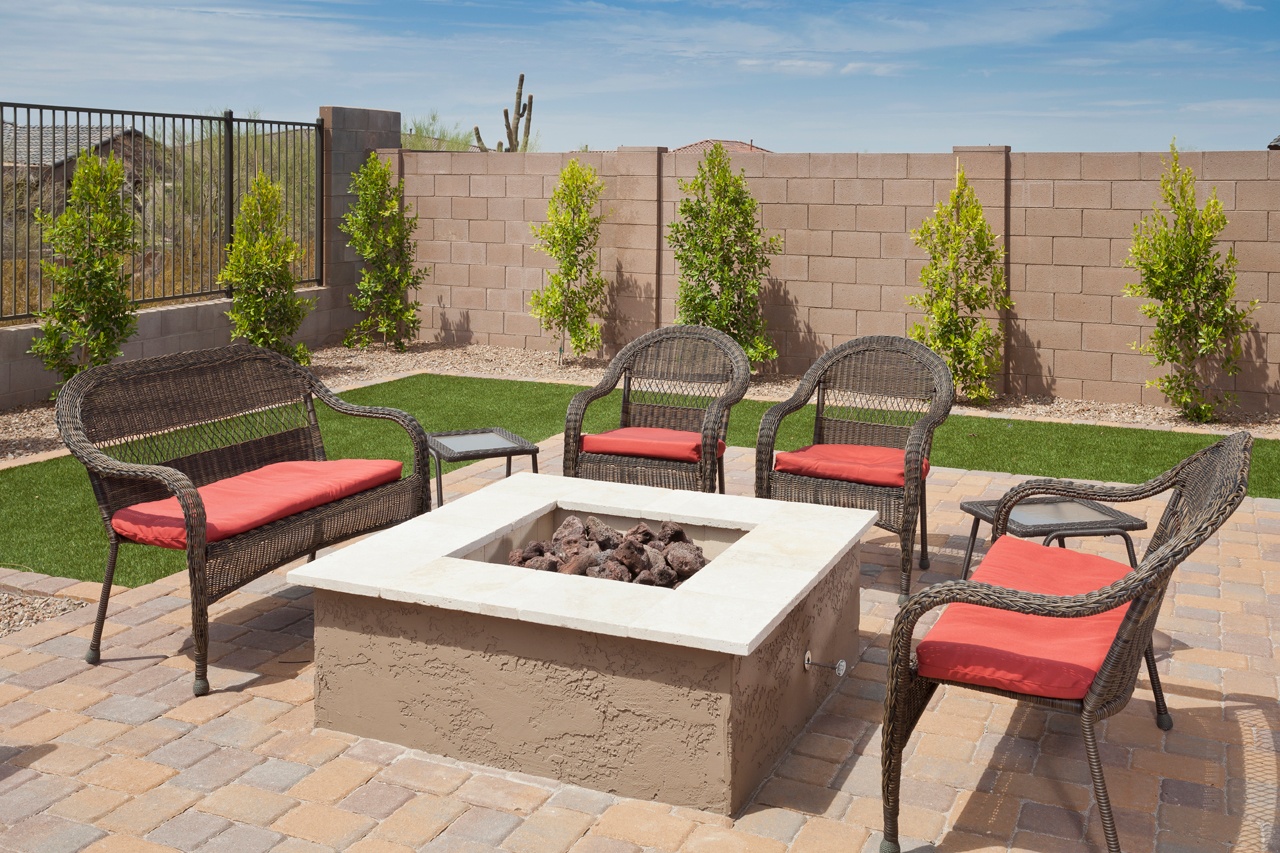 ---
Presidential Pools, Spas & Patio is Arizona's largest pool builder, providing custom pool design, custom spa design, pool construction, and backyard hardscaping services to the Phoenix metro area, including the Scottsdale, Surprise, Goodyear and Gilbert areas, and the Tucson metro area. Our design consultants can also assist you in selecting hot tubs, swim spas, and patio furniture to complete your backyard.