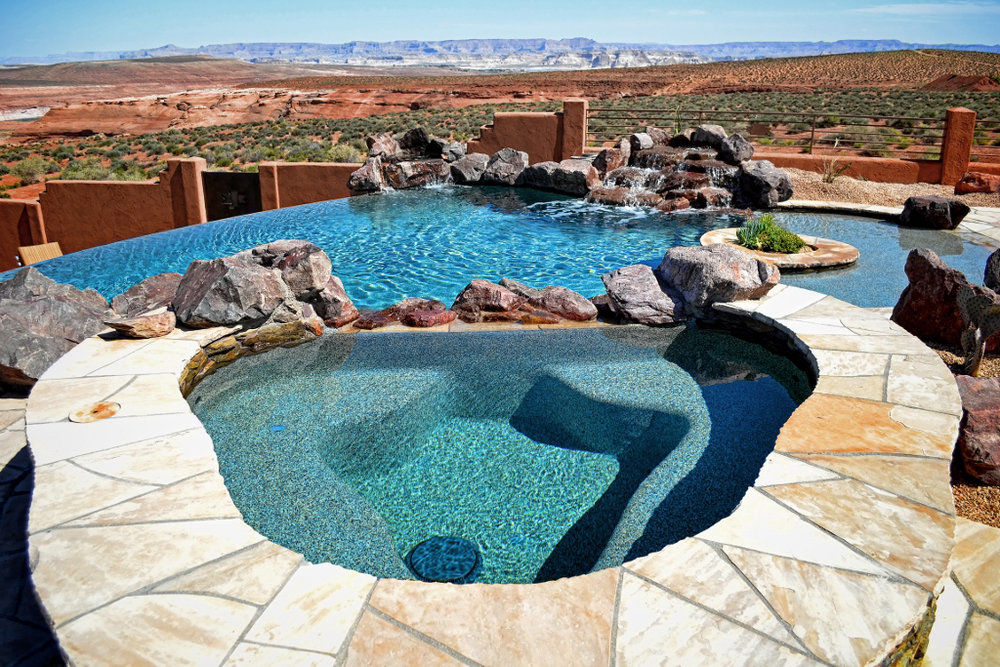 You probably already knew that buying a pool with Presidential Pools means nearly unlimited design options. But, did you realize, with the help of Master Spas, we offer numerous hot tub and spa choices as well? Today we're highlighting four of our most popular hot tub and spa series.
H2X SWIM SPA SERIES
The H2X Swim Spa allows you to exercise, restore your body, and enjoy time with each other all in one body of water. Though it is marketed as a swim spa, the H2X is for more than just that. Its hydrotherapy system helps improve circulation, relieve pressure areas, or simply free themselves from stress and fatigue.
But those are just features to recover after exercise. If you want to workout in one of these spas, they also have their own H2Xercise System!
MICHAEL PHELPS LEGEND SERIES
The Michael Phelps legend series is more than just a hot tub that emulates the power of the most decorated Olympian of all time. This series is known for its beautiful design and aesthetic. Its stainless steel features are a perfect compliment to its unique lighting system, giving the spa a contemporary finish. Plus, with the EcoPur filtration system, the spa produces optimal water quality.
HEALTHY LIVING HOT TUB SERIES
The first thing you will notice with a Healthy Living Hot Tub is the ergonomic seating. There are multiple seating options for you and some friends or family to sit down, stretch out, and enjoy a design that relieves all the possible stresses on your body.
The hot tubs are complete with the Fusion Air and Orion Light Systems. And, given the name, these hot tubs offer quality health features. The Bio-Magenetic Therapy System and StressRelief Neck and Shoulder Seat allow you to release the tension that may have been built up throughout a busy day.
TWILIGHT SERIES
The Twilight Spas are meant to deliver ultimate comfort and control. Its graceful design allows users to enjoy an experience together at any time. Twilight Spas are all about melting away the stresses of the day in your nighttime spa.
In addition to the StressReleif and Bio-Magnetic Therapy Systems, the Twilight Series comes with Master Blaster Foot Therapy and the Xtreme Therapy seat. So lie back, rest your feet, and allow the Twilight Series features to replenish every one of your aches and pains.