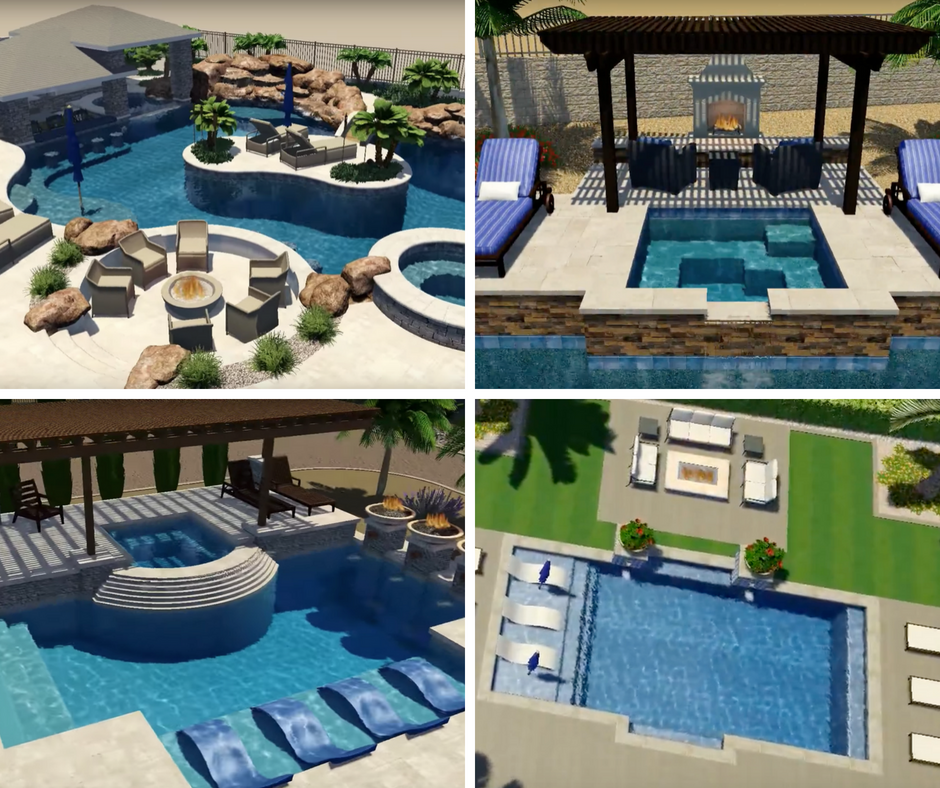 Below you'll find four unique, luxury pool designs. Each is completely different and offers unique inspiration to anyone designing a pool today. Enjoy!
1. Shaded Cascade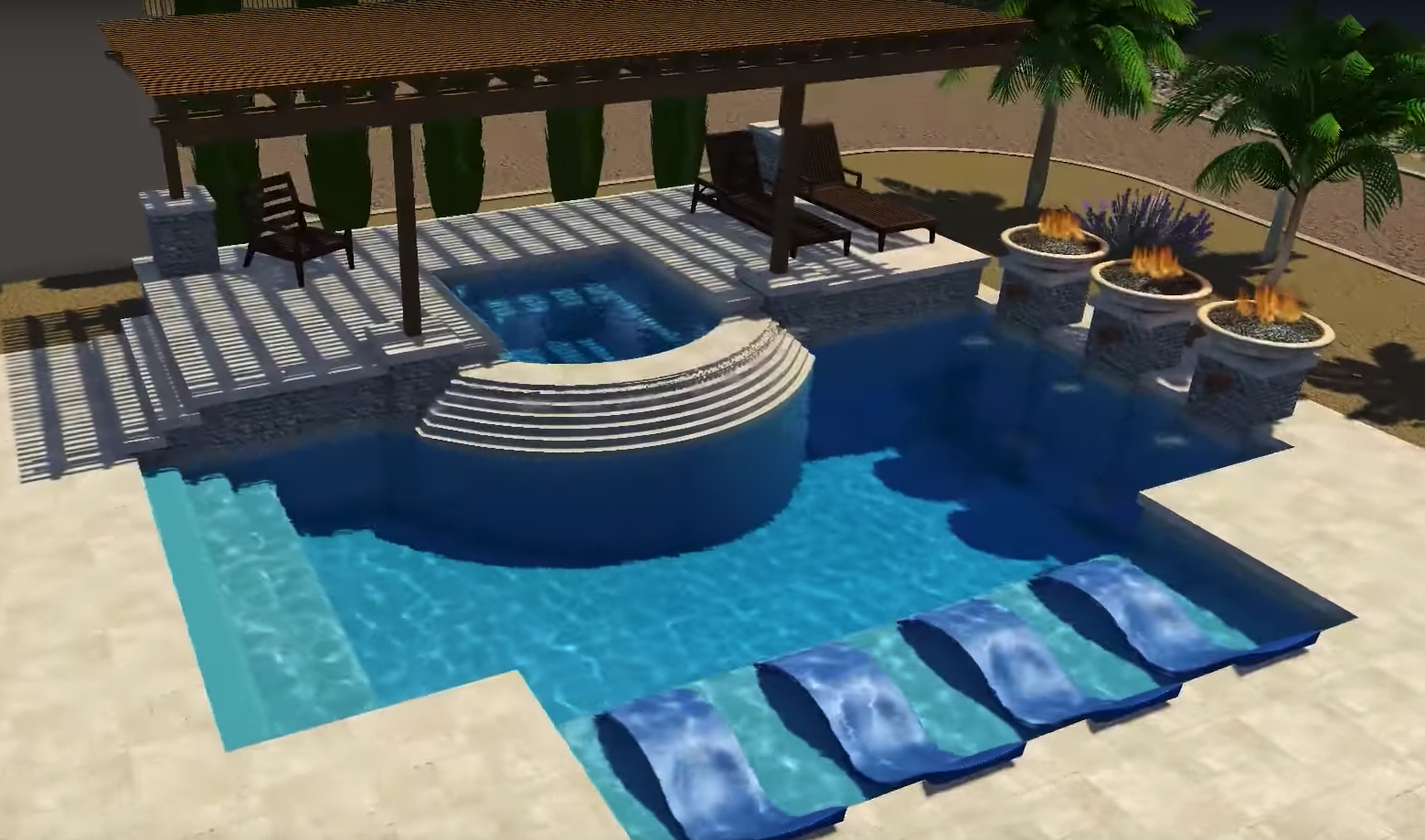 The massive pergola in this design makes getting a break from direct sun a breeze. The cascading edge of the spa flows into the pool which features a massive baja step with four in-pool loungers. Looks inviting, right? Here is the full tour:
This photo shows off a more full layout, revealing the covered TV area to the left.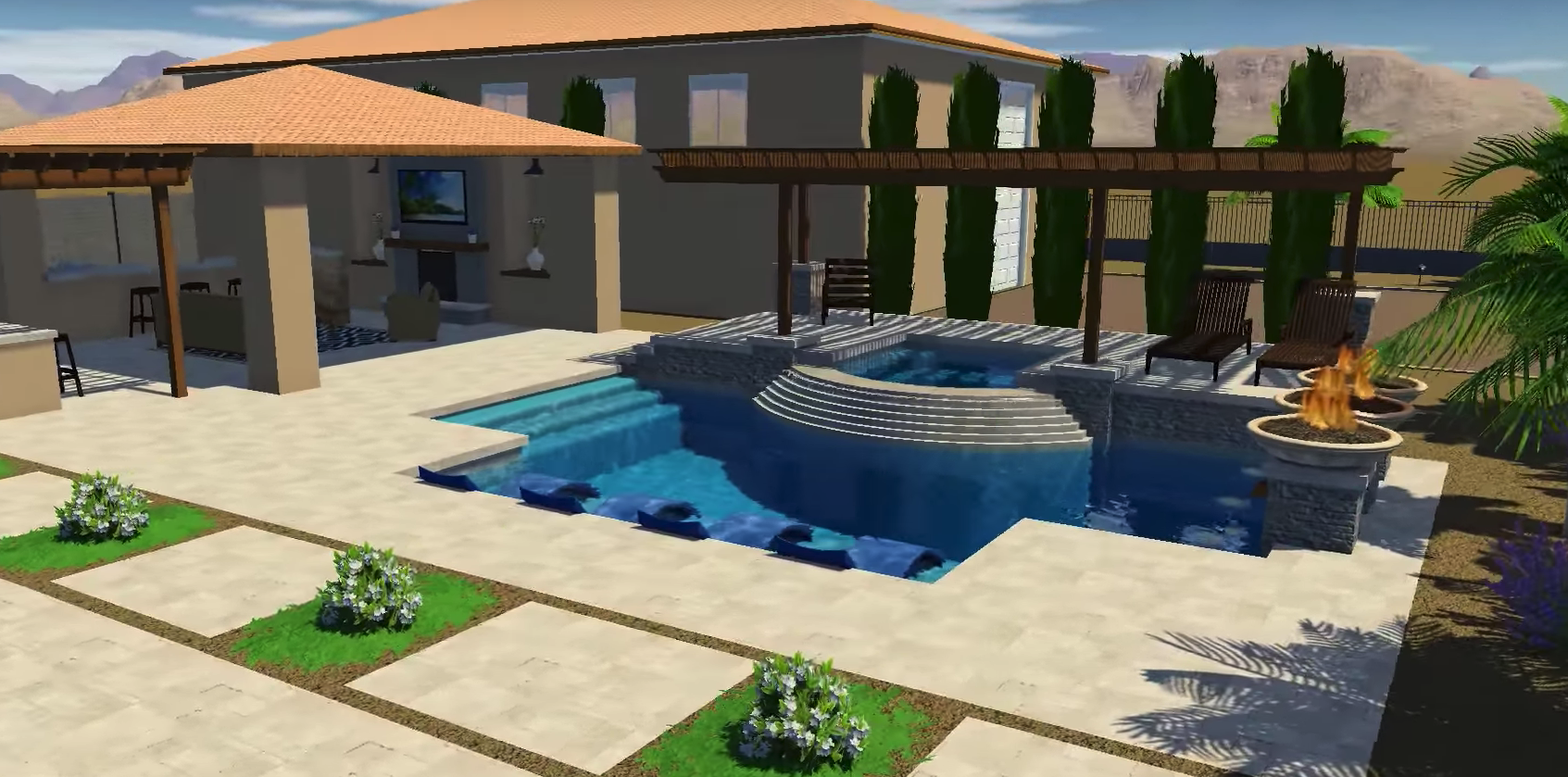 2. Dive In Bar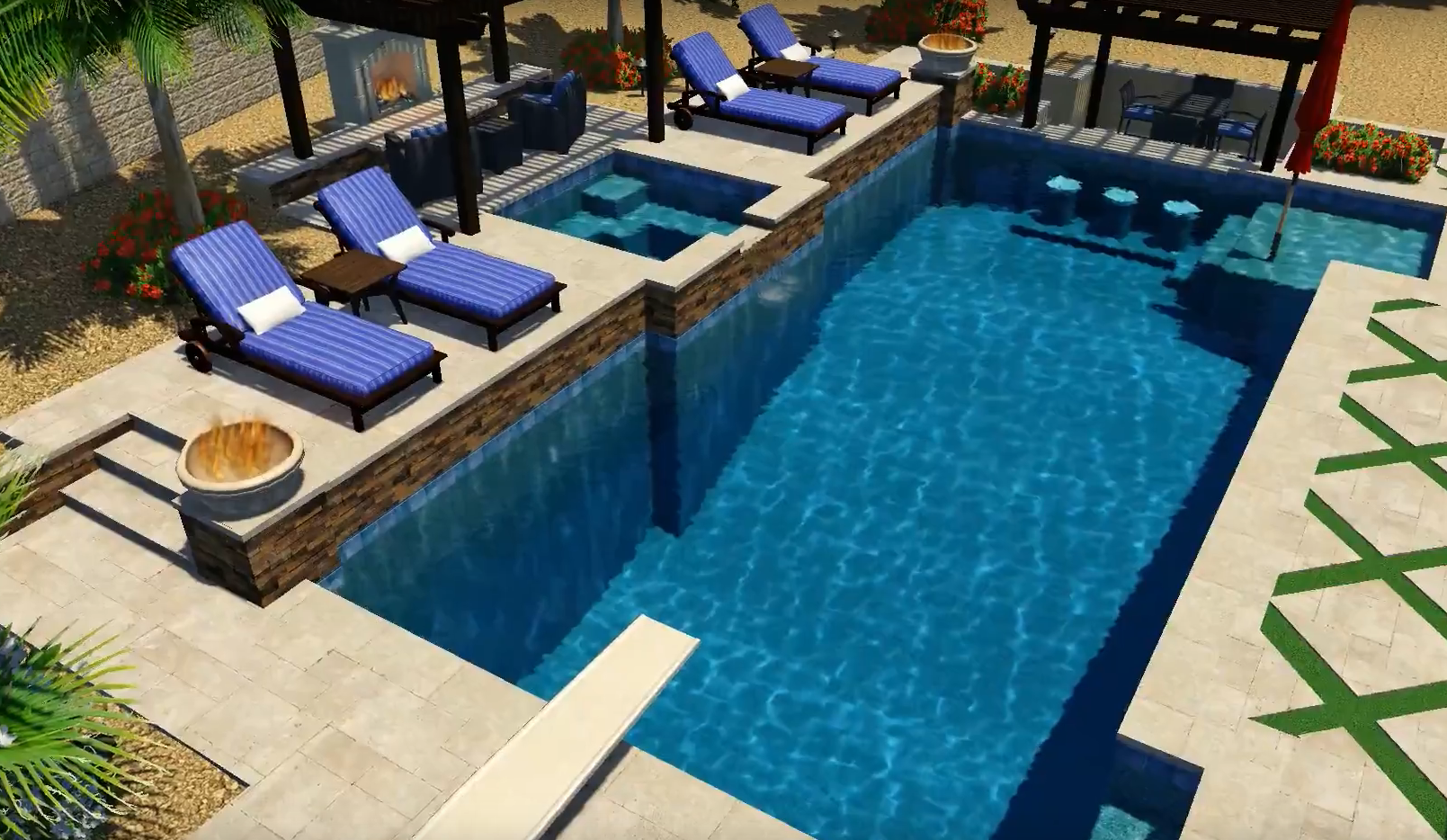 There are all sorts of ways to gather in this backyard. The deep pool allows for diving-board fun.
The swim-up bar to the pergola is perfect when everyone wants to talk but doesn't necessarily want to get wet. The baja deck is perfect for lounging while staying cool--especially with the oversized umbrella for shade!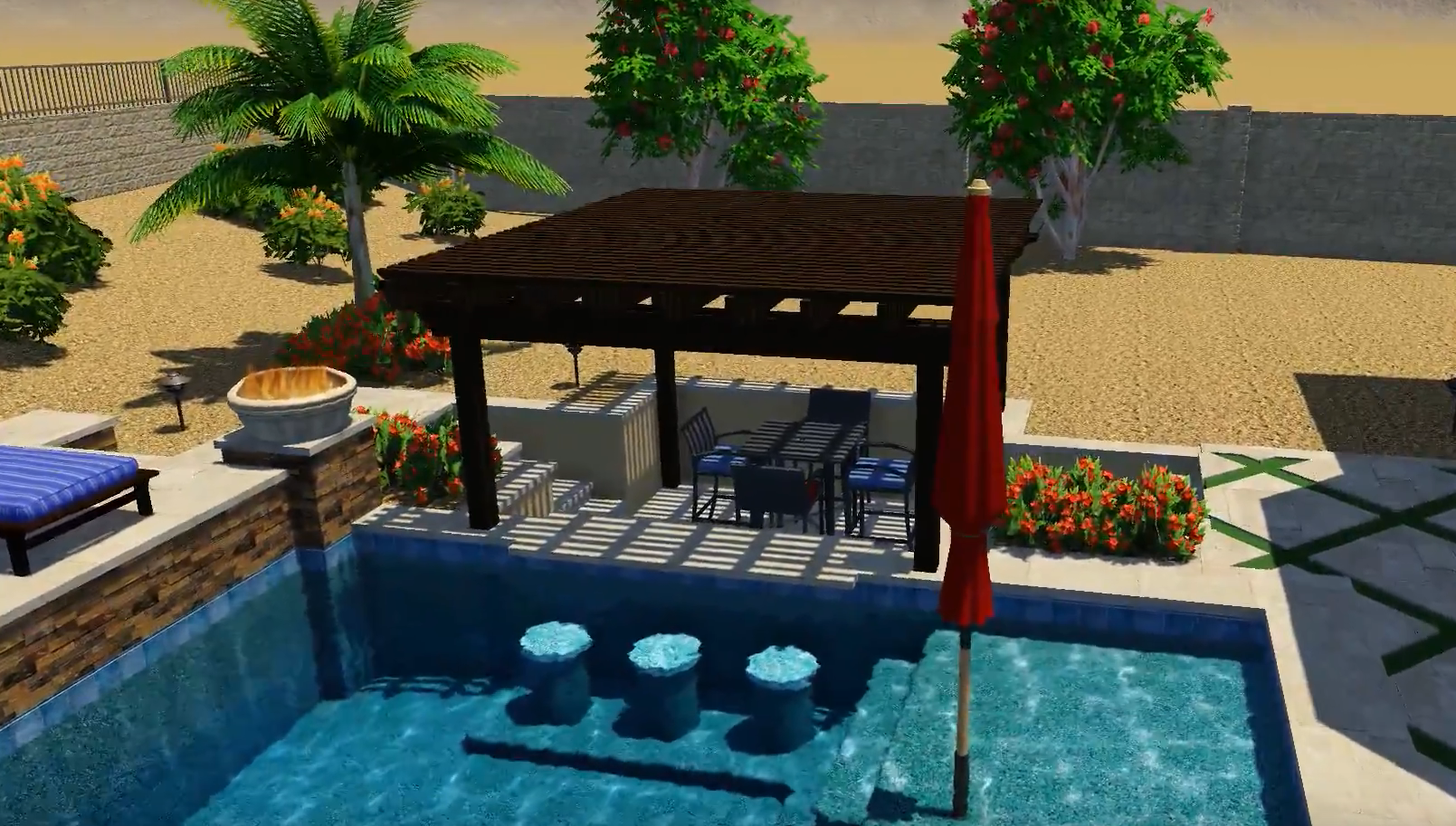 The hot tub and fire area make the backyard inviting all year long!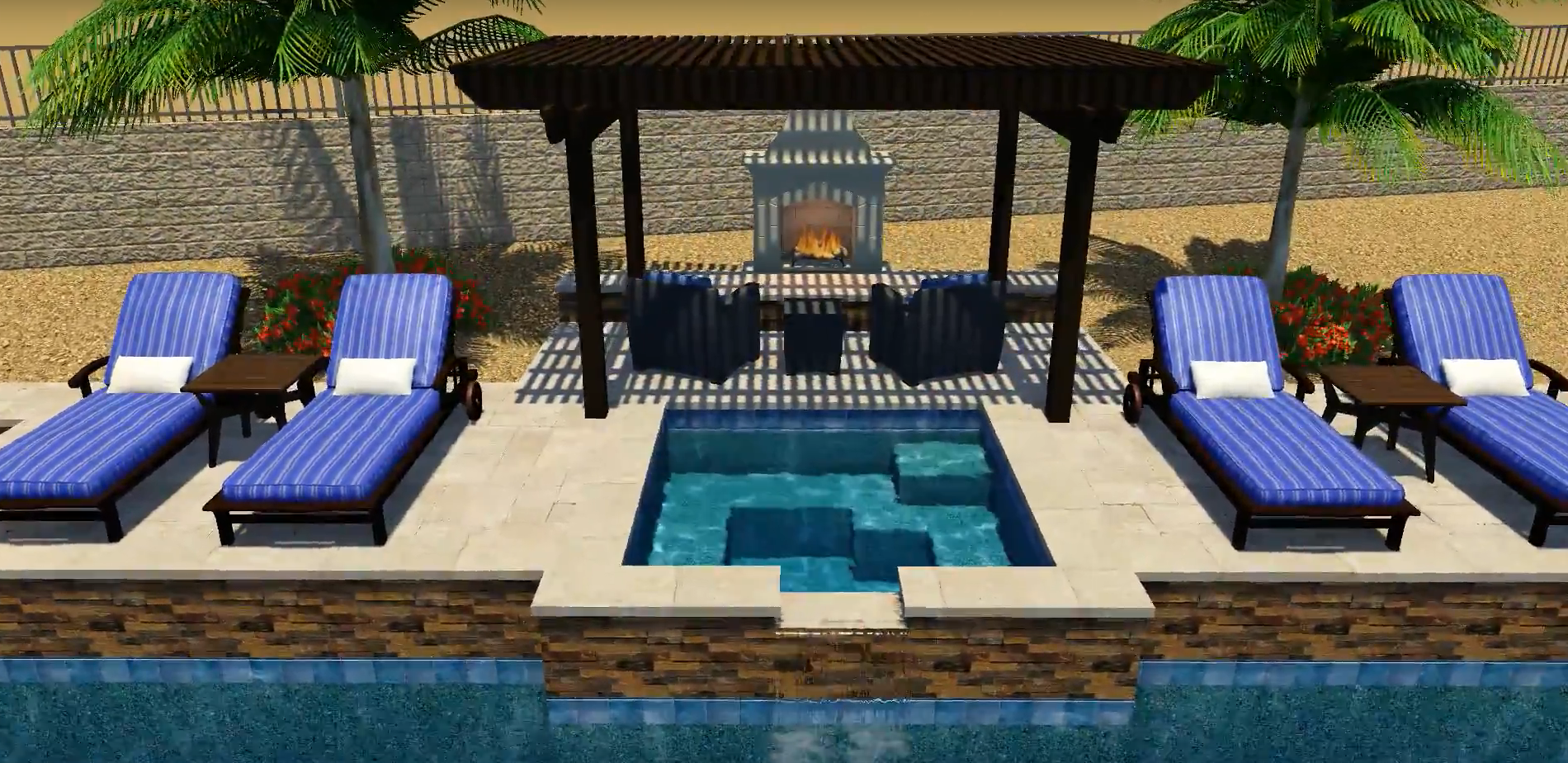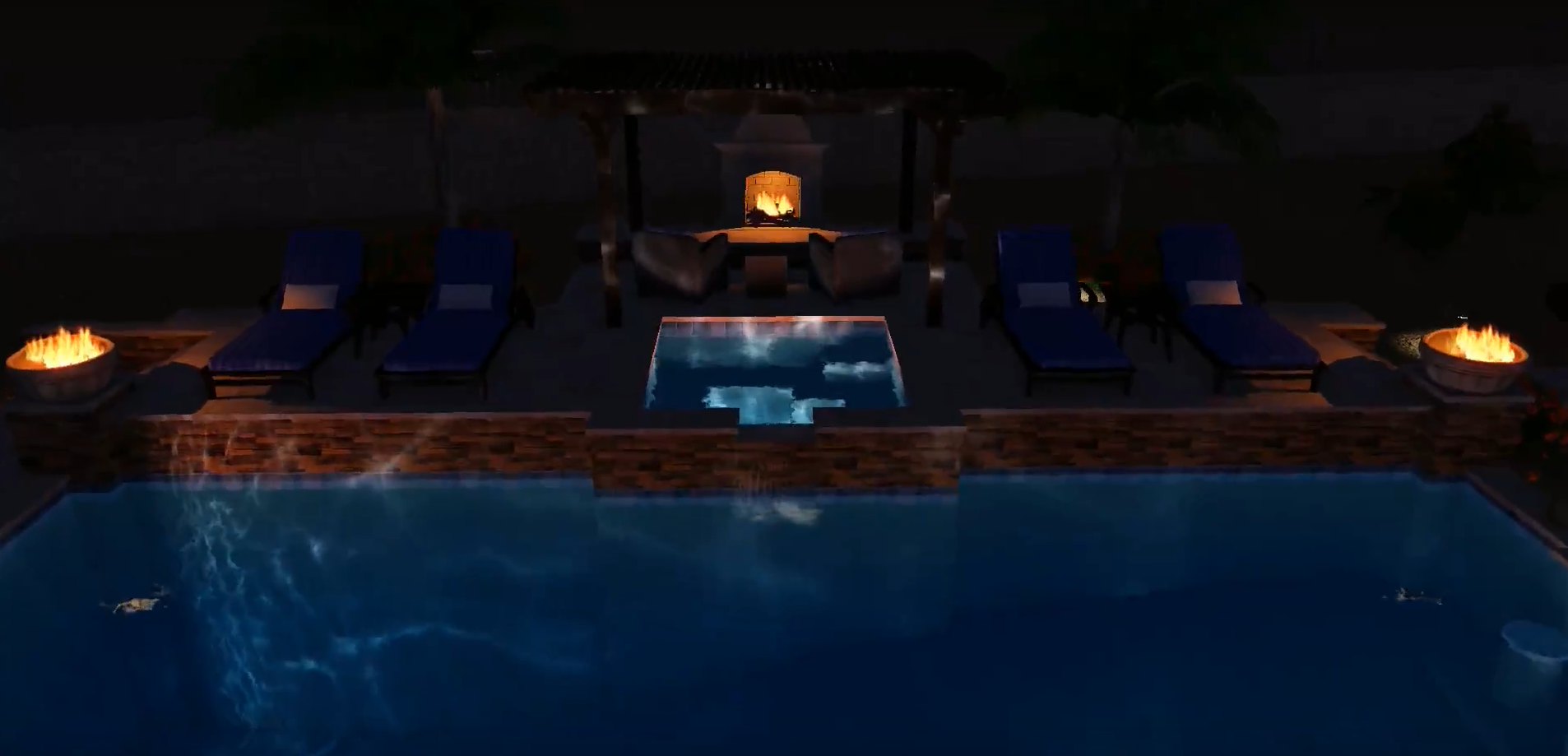 3. Tiled Oasis
This is a classic pool with plenty of area to lounge. The image below shows the clean rectangular shape that also has plenty of in-pool seating.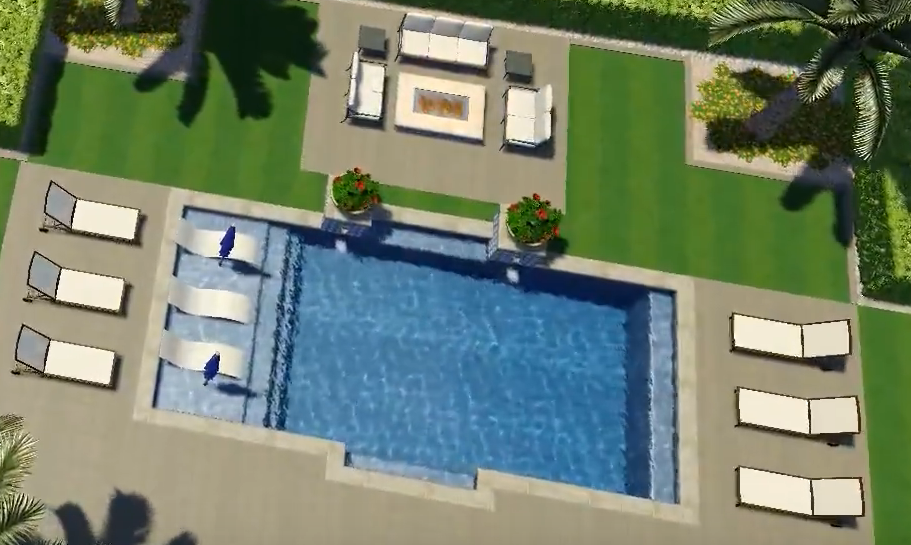 Check out the feature of the huge backyard here:
Below you can see the designer tile being used for this pool. The tile really makes this design work!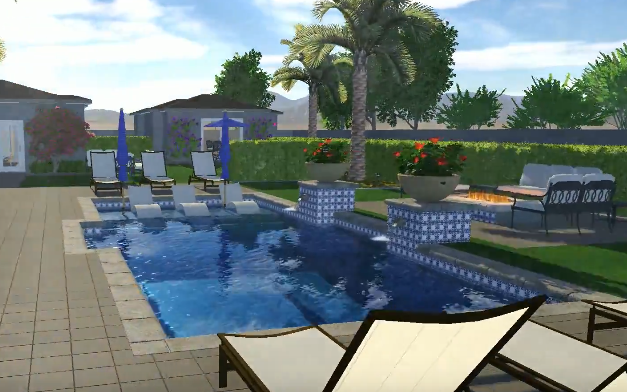 4. A Private Resort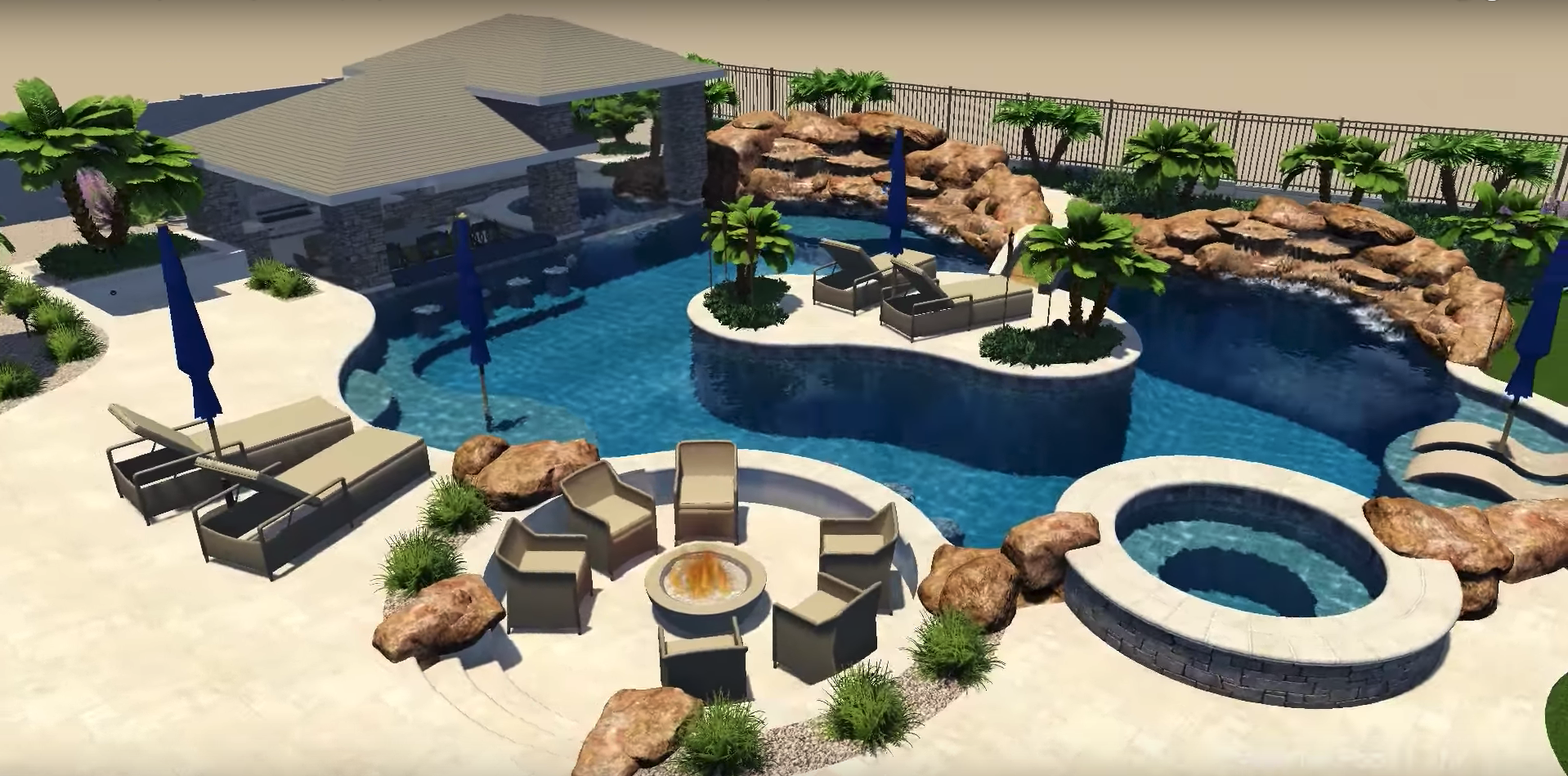 This pool is just epic. It looks like something you might find at a Disney resort. You'll see the massive waterfall structures, an island, swim up bar, hot tub, sunken fire pit, a second hot tub, and various baja decks throughout.
This swimming pool design is packed with inspirational ideas for pools of all sizes!
Here you can see more baja decks and another swim-up bar that connects with the fire pit. This type of element makes it easy for people swimming to be "with" those who aren't.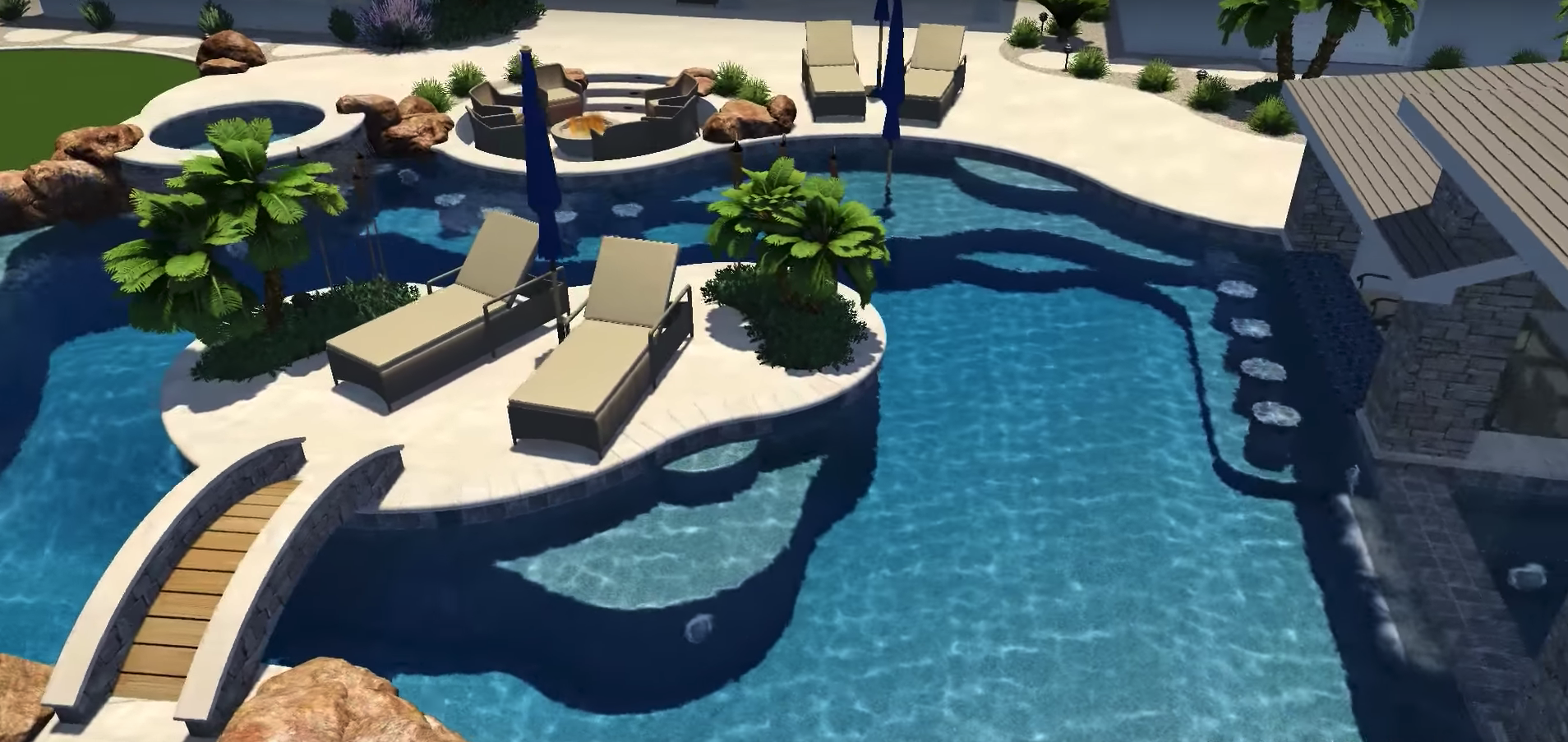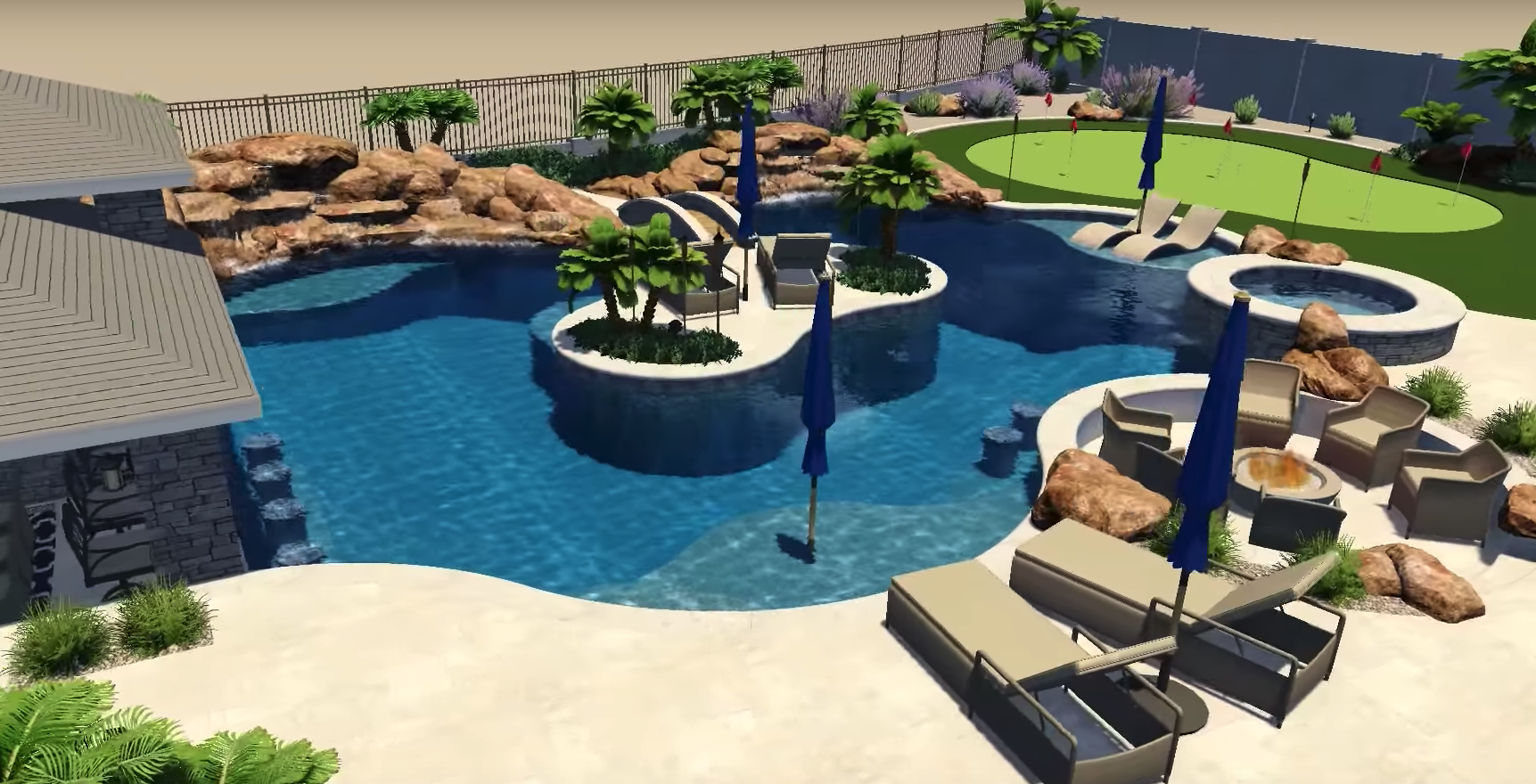 Below is the view from the undercover spa with a table.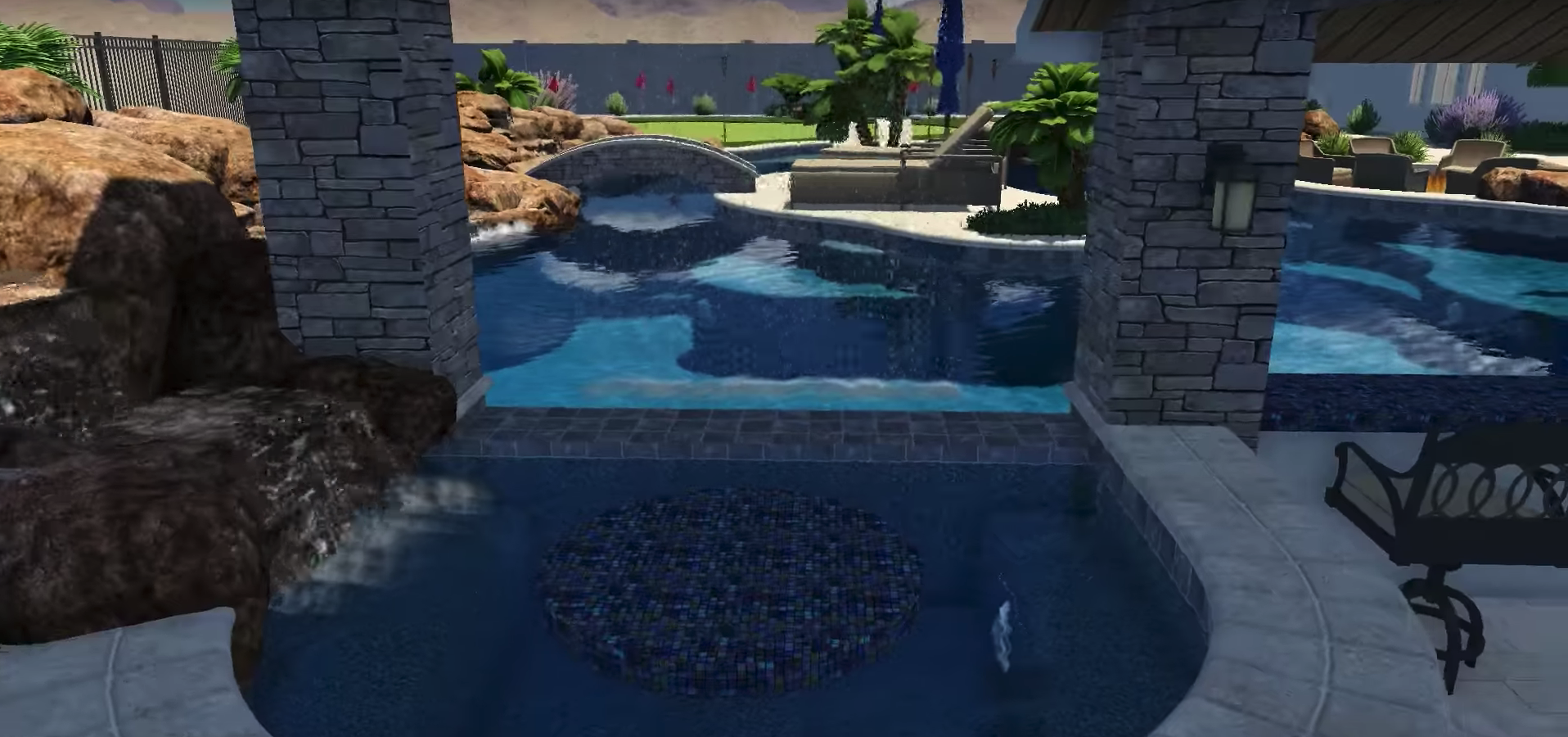 The view at night isn't so bad, either.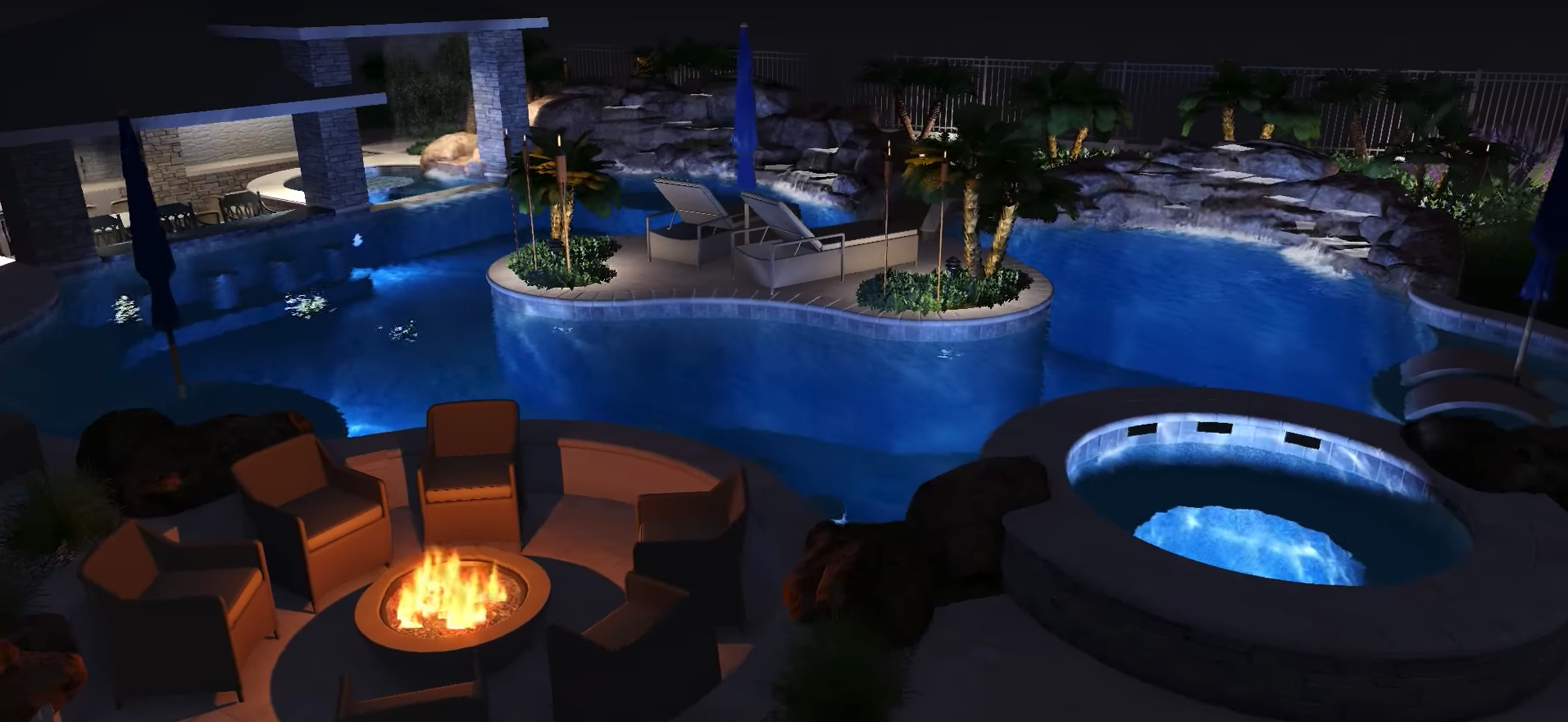 INTERESTED IN TALKING WITH the the people responsible for those incredible swimming pool designs?
We offer free, no-strings-attached design consultations and would love to help you design the swimming pool and backyard of your dreams! If you'd like to chat, you can fill out this form, give us a call at 480.967.9467, or visit any one of our Phoenix valley and Tucson Metro area showrooms!
LOOKING FOR MORE POOL DESIGNS? CHECK OUT
OUR GALLERIES!