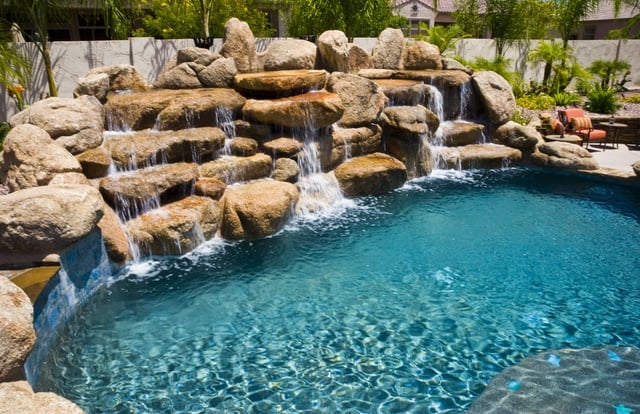 The busiest season in pool building is generally between March and June. As the temperatures heat up and common pool party dates like Memorial Day roll around, a lot of people get motivated to build. However, being ahead of the crowd can be highly beneficial! There are a number of advantages to building you pool in the offseason, typically known to be between September and January. We wrote about five of them here.
READY FOR THE SEASON
By choosing to wait until it is already getting warm to build, you will miss out on valuable time to actually enjoy the pool. The time frame between first deciding on getting a pool and a finished project takes time. Permitting can take a week or more. Pool construction generally takes 6 to 8 weeks. If you proactively build in the offseason, your backyard will be ready whenever temperatures start to warm up. Perfect pool party days like Easter and Memorial Day always creep up sooner than you think!
And remember, you can always build a swimming pool with features and equipment that allow it to be used year-round!
MORE CREW CAPACITY
One simple reason to build in the offseason: most people think they shouldn't build in the offseason. While every pool project, regardless of the time of year, is handled individually by a pool design consultant and project manager, the sheer number of projects can leave any company busy during peak season. Building in the non-pool season means more flexibility in scheduling crews.
MAINTENANCE PRACTICE
The most involved maintenance procedures for a pool usually take place during the summer and monsoon season. Summer is when the pool is used most, and the erratic weather monsoons bring can lead to intricate maintenance and care. By having a pool ready earlier, you make sure that you have all the maintenance basics down before the season.
For any questions, or an overview of what maintenance usually requires, head over to our Pool Maintenance page.
NATURAL PLANT PROGRESSION
Many customers choose to add beautiful landscaping around their new backyard pool. Unfortunately, artificially planting landscaping in the middle of the summer may have adverse effects on their instinctive growth. Allow your plants to grow naturally throughout the seasons by having them ready for the spring.
AVAILABLE BACKYARD
You are going to want to use your backyard and be outside most often when the temperatures heat up. The construction process for a pool can leave your backyard mostly unusable for a few weeks. If you have all the construction done and the pool ready before it begins to get warm, you can actually enjoy the pool and your backyard whenever you want.
---
Ready to get started? Get in touch with us to begin the free design and quoting process.