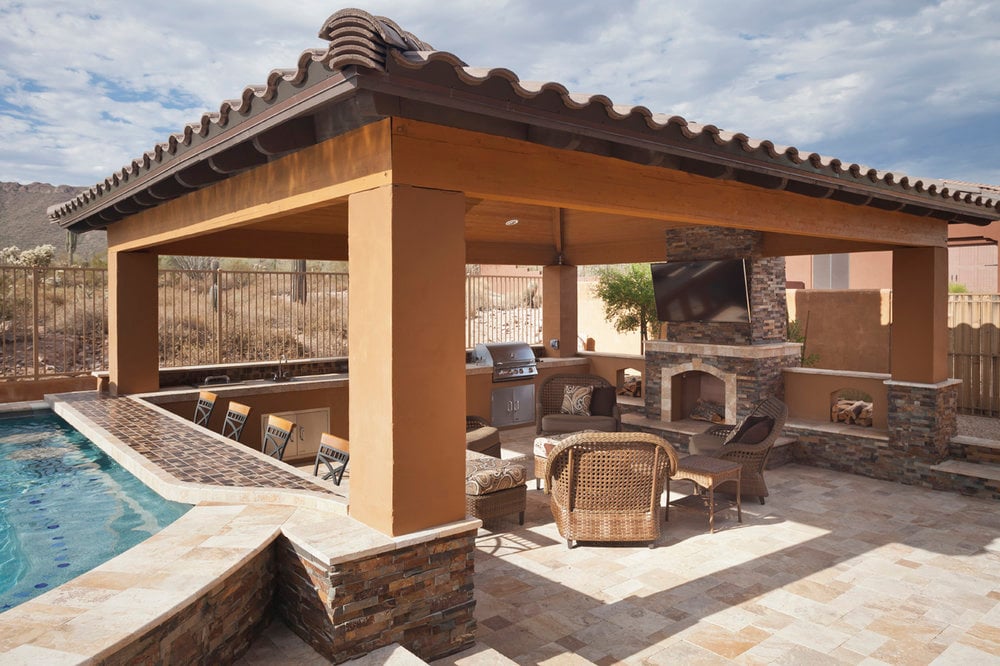 Our Outdoor Living department offers the opportunity for your family to spend many more moments together in a beautiful backyard! Whether it's cooking, dining, or hanging around a fire, you can always enjoy time together outdoors. Here are five of our most popular outdoor living features for Arizona families.
OUTDOOR DINING TABLE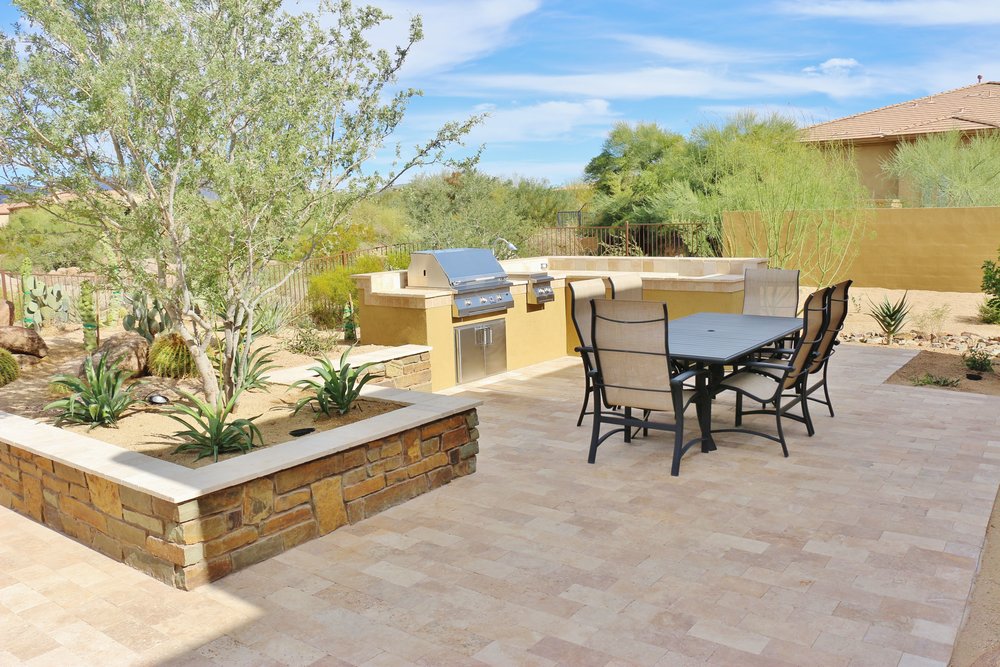 Bring the family dinners outside! We offer dining tables to fit many different family sizes and styles. If you need inspiration for dinner ideas your family can eat outside, we have you covered.
OUTDOOR KITCHEN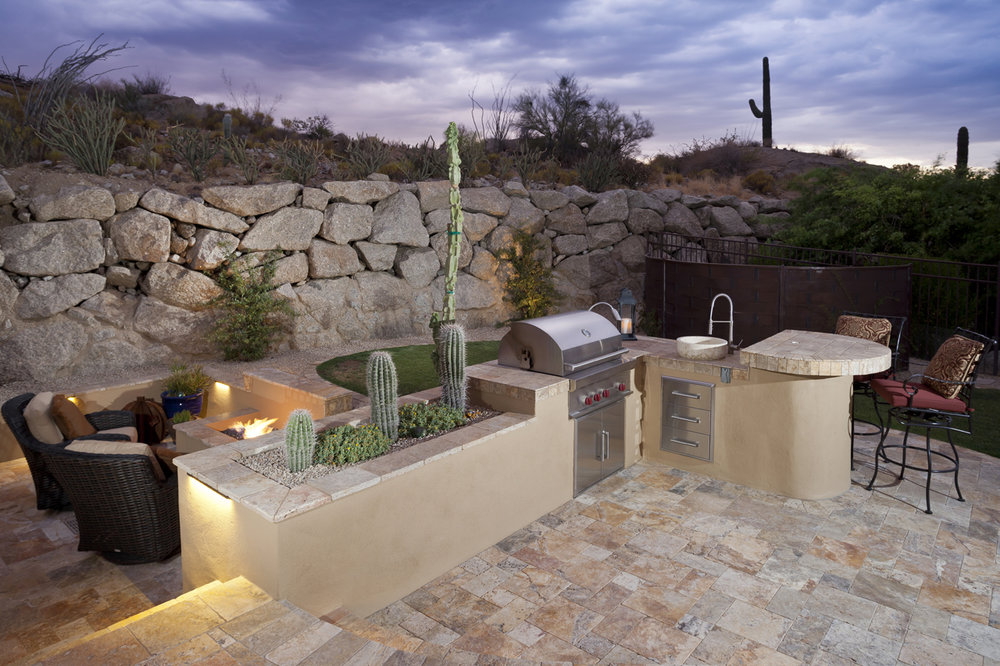 If you are going to eat outside, why not cook outside as well? Our outdoor kitchens have almost as many customizable options as our pools. Choose among a wide variety of grillers, smokers, countertops, and more. Since you have a pool, you are going to want to host those Memorial Day and Independence Day parties. Get a premium grill to make those summer get-togethers unforgettable.
FIRE PIT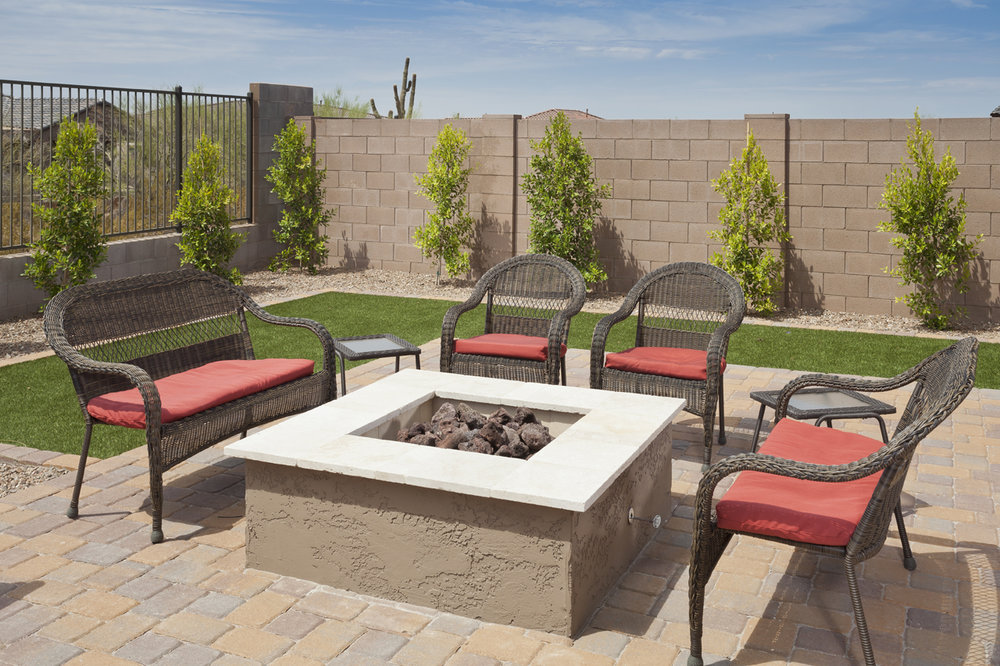 What is a better way to end the day than friends and family gathered around a bonfire? We don't just offer fire pits as a resource for fun after the sun goes down. There are fire tables, torches, lamps, and candles as well!
POOLSIDE BAR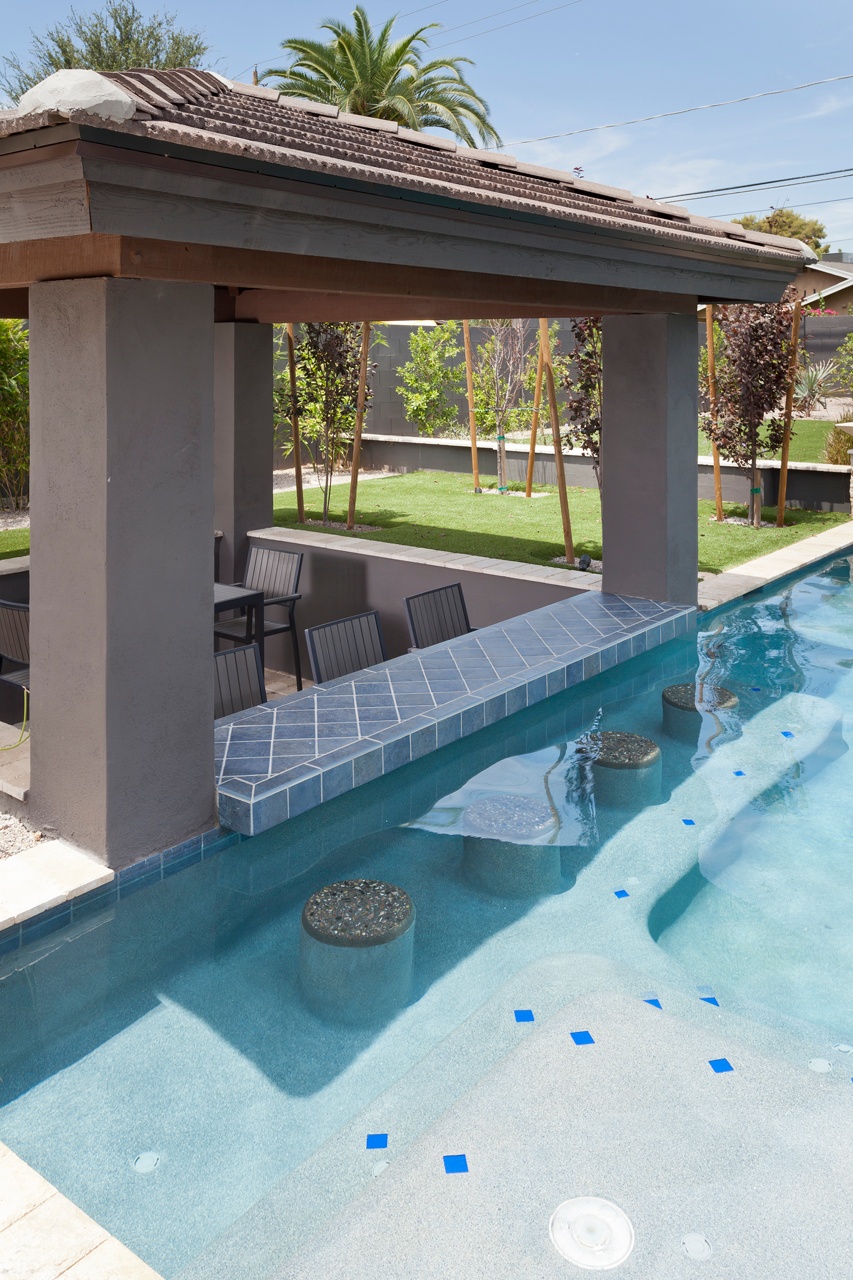 Who says you can't have a little fun with your backyard design? We build bars that could be either right next to the water or just in your backyard. With a poolside bar, anyone can learn to be an expert drink server! Plus, if you need any advice on hosting a party with a poolside bar, we have you covered!
PATIO ROOF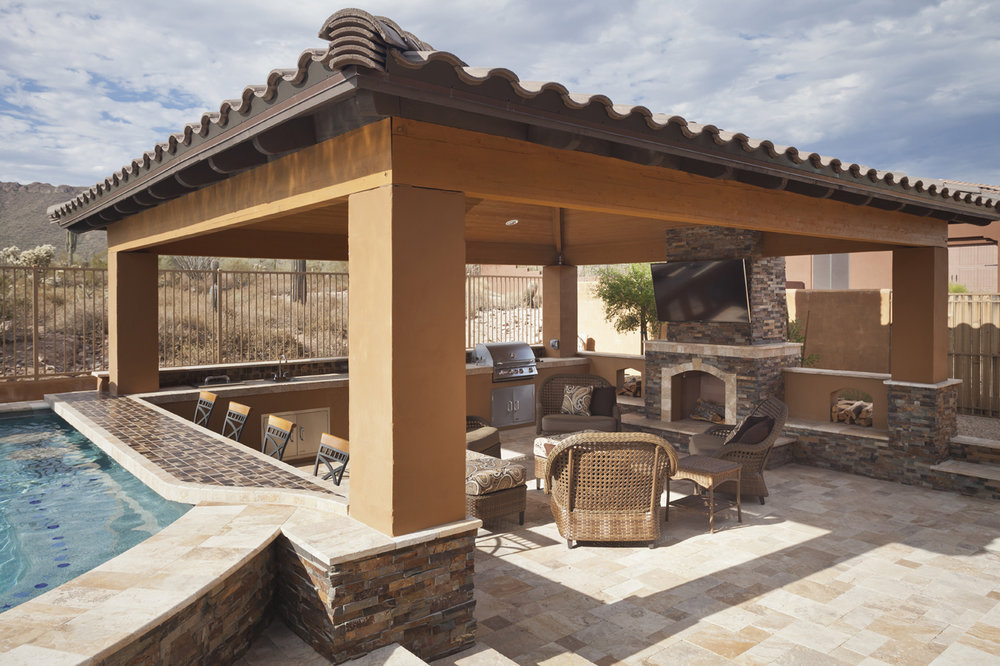 The patio roof is great for bringing all of the other amazing outdoor features together, plus adding a little protection. If you're not interested in a roof but still want shade, we offer many umbrella and other canopy options as well. The best part is, since you are building with Presidential, every detail is customizable!