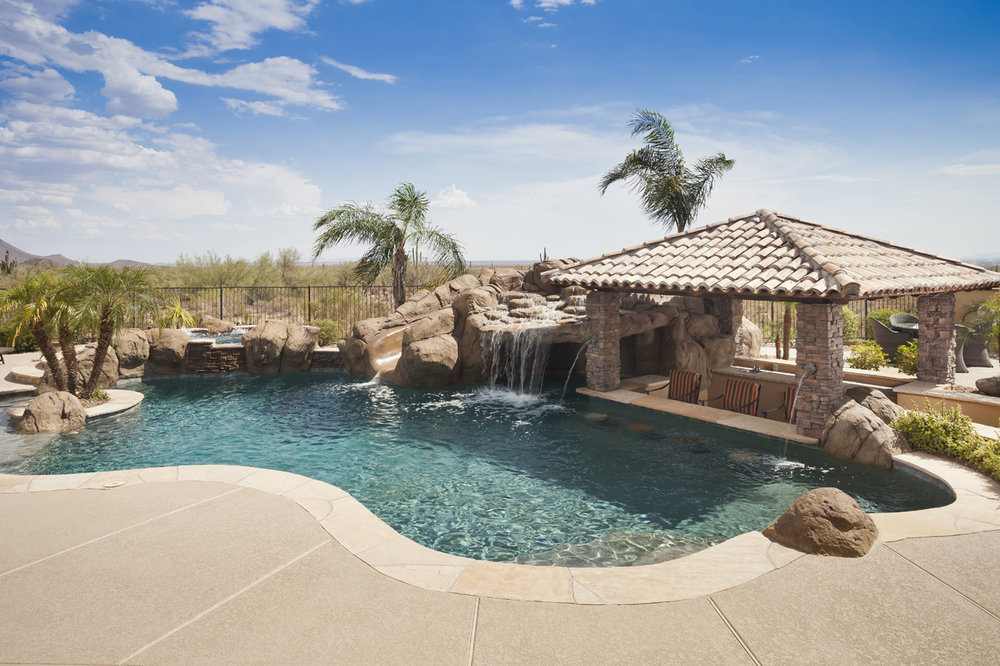 We're starting to get to the most exciting time of the year. It's a time when the weather begins to heat up, the Diamondbacks get back into action, and you can enjoy spending time outside with friends and family. That's right. Pool season is around the corner! We put together some tips to help get your pool ready.
CLEAN AND REMOVE THE POOL COVER
If leaves or debris built up on the cover over the offseason, make sure to clean those so they don't get in the pool. When you are ready, take off and store the cover. It may be easier to do with two people. Look to see if the cover was damaged.
PUT BACK YOUR POOL EQUIPMENT
The next step is to set up all the pool equipment you put away over the offseason. This could include the pump, pool filters, the in-floor pool cleaner, or the automatic water leveler. You may also need to put back any pool accessories that were stored away over the offseason.
CHECK WATER LEVEL AND ACIDITY
It is likely your pool lost water over the past few months. The automatic water leveler should take care of that. Before anyone jumps into the pool though, you need to check the chemical balance. Use these resources for everything you need to know about testing and balancing the chemicals in your pool.
CLEAN ANY DIRTY SPOTS
Most of the dirt that built up will be noticeable right when you take off the pool cover. But also walk around and examine any parts of your pool that need cleaning. While an in-floor cleaning system will to take care of most of the dirt and debris, you should manually brush off anything on the walls near the surface of the pool.
TEST EVERYTHING
Once all parts of the pool are reconnected and cleaned off, it is time to try it out. Turn on all your pool features and accessories to make sure they are still working after the offseason. Keep them going for a few hours while you are somewhat nearby to adhere to any problems. If there is anything wrong, our service department is always around to help!