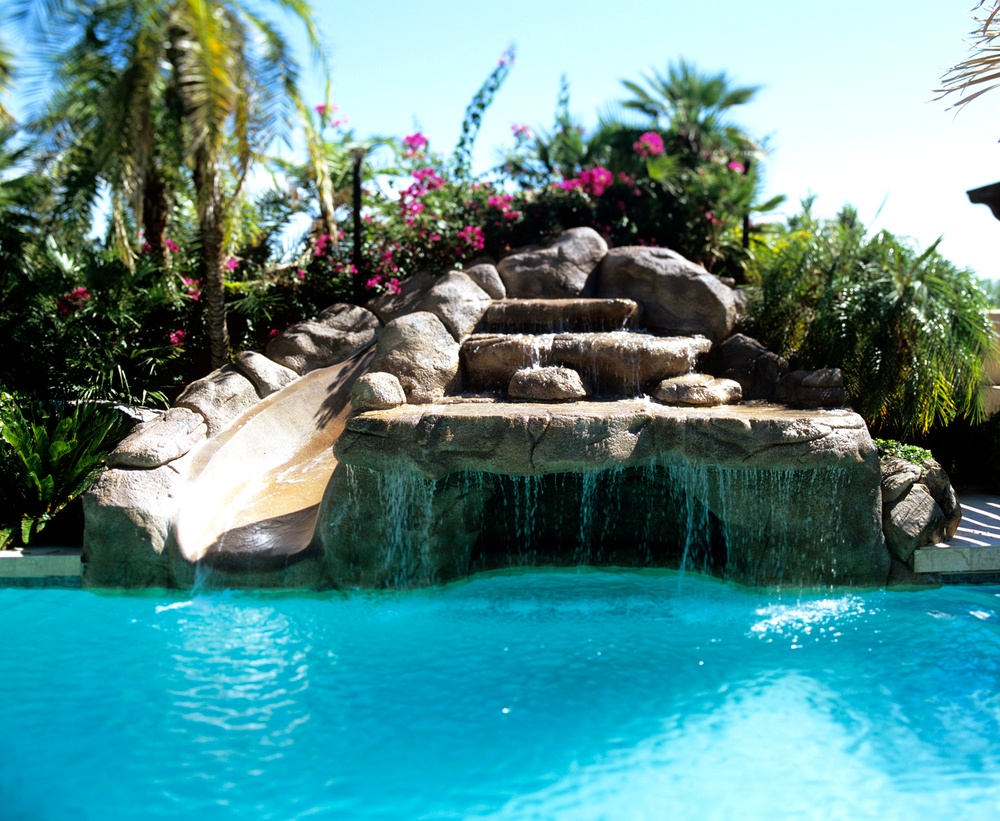 When customers look at all our pool design options, they discover the fact the number of pool features we offer is nearly limitless! Whether it's a slide for the kids, a golf green for Dad, or a fire pit for the entire family, Presidential can accommodate almost any pool feature idea into your Arizona backyard! Here are six options to get you started.
GROTTO SLIDE
The grotto slide is great for pool owners with children. The slide comes around a beautiful stone waterfall and goes into the water. Given its size and features, the grotto slide can actually be cost-effective in the long run. Plus, children of all ages will enjoy their time at your pool parties!
GOLF GREEN
Why go to a golf course every time you need to practice your game? Bring a green to your backyard! The golfing green allows you to practice your putting and chipping whenever you need to. Save time and money by avoiding going to the golf course and improving your game whenever you want!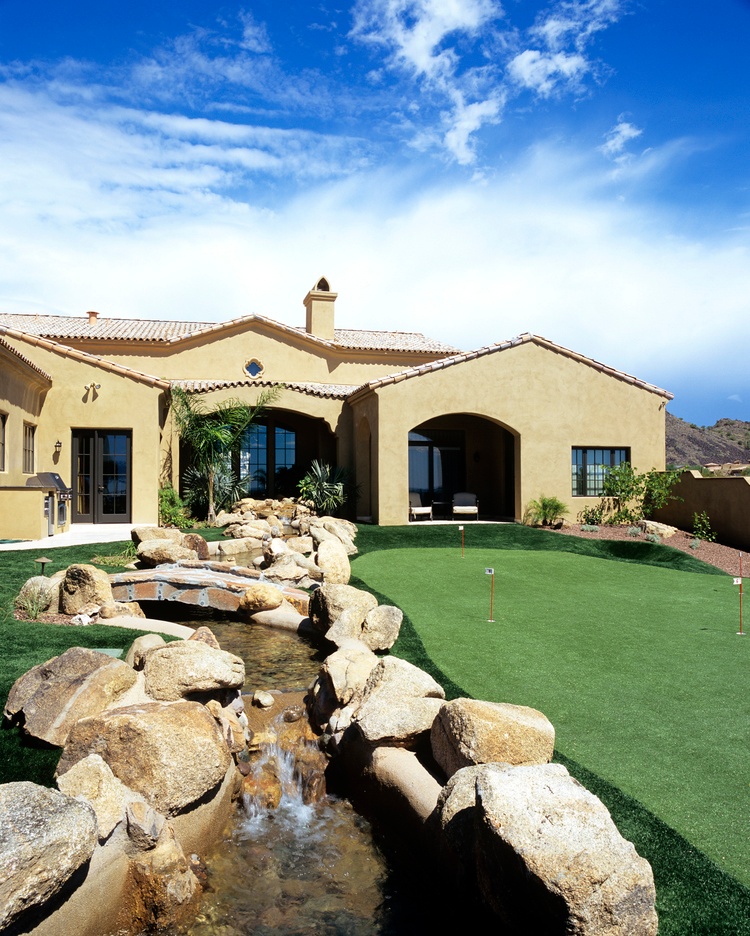 BAJA STEP
Do you ever want to enjoy having a backyard pool without changing your clothes? Or maybe you want to feel the water while reading a book? Either way, a baja step is the perfect solution! The baja step stops just under the surface of the pool. It is great for lounging around or showing off the bottom tile of your pool!
BUBBLERS
You can make your baja step even better with bubblers! Bubblers shoot water directly into the air. You can turn the bubblers on and off depending on whether you want to play with the kids or simply relax!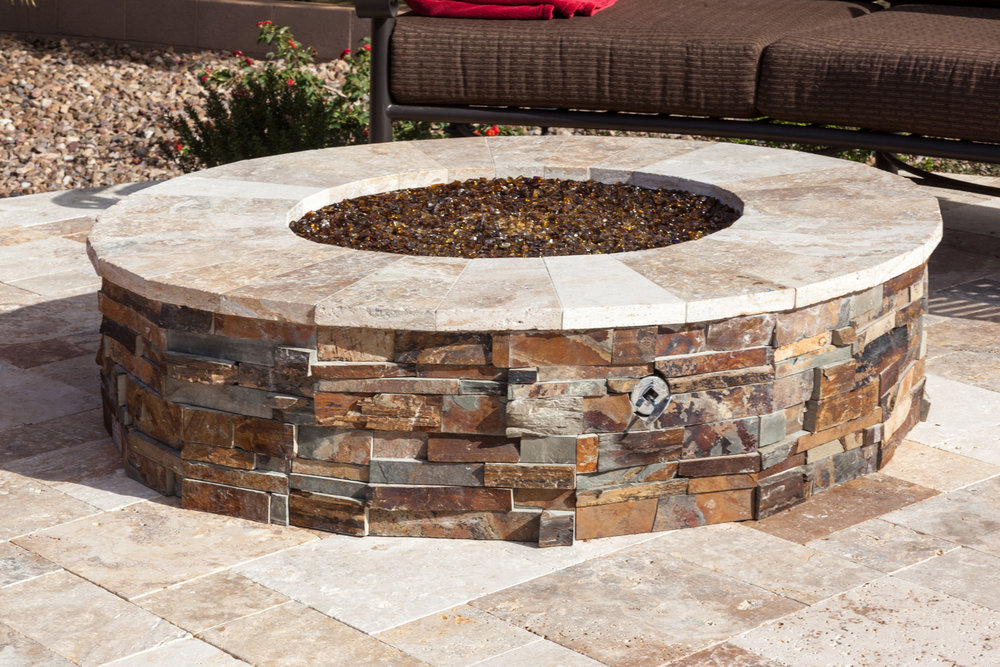 FIRE PIT
Having you been looking for a fire pit? Construct it when you build the rest of your pool! That way you can match your fire pit to the pool and other aspects of your backyard getaway. We build luxury fire pits that are normally seen only in resorts!
POOLSIDE BAR
The poolside bar is perfect for parties! Use the bar to learn drinks and impress your friends. With this, you can enjoy a pool and a drink by the bar at the same time!