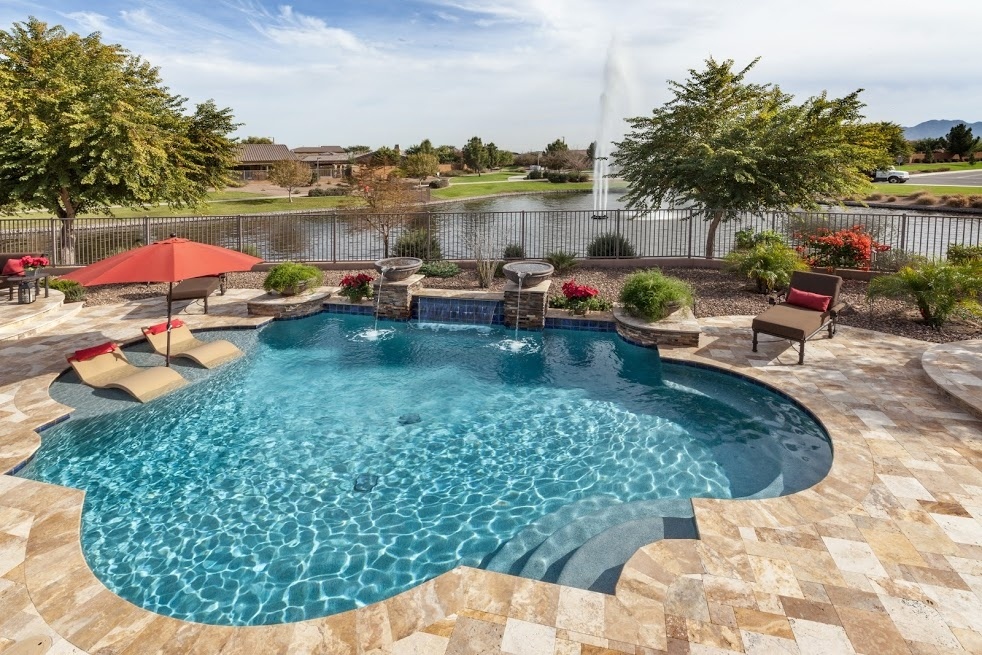 Pool maintenance is a vital part of keeping a clean, healthy pool. To help our customers better understand the importance, we have a portion of our website and a service department devoted to helping and educating our customers. Still, we regularly hear misconceptions about proper pool maintenance. Here are seven of the most common pool maintenance myths we see out there.
IGNORING POOL MAINTENANCE ISN'T a BIG DEAL
Pool maintenance is a vital part of owning a pool. It is not an aspect of pool ownership that should be ignored or even taken lightly. Without it, a pool may need costly repairs down the line.
I NEED A PROFESSIONAL TO BALANCE MY POOL CHEMICALS
You don't need a professional for routine tests or balancing water chemicals. Check out this video for the step-by-step guide of the process.
SALT WATER POOLS DON'T REQUIRE MAINTENANCE
Even though salt-water pools are typically less involved than their counterparts, they are still going to require maintenance like any backyard pool. You wouldn't expect it, but saltwater pools even need chlorine!
MY POOL HAS THE SAME WATER FROM WHEN IT WAS FIRST BUILT
This is a very common misconception. Remember, we live in the Arizona heat which means water is constantly evaporating from the pool. That's expected and not a cause for concern. Most pools come with an Automatic Water Leveler (AWL) that replenishes the pool's water whenever it gets low.
POOLS COST TOO MUCH TO MAINTAIN
Pool maintenance should be seen as a worthwhile investment as it can prevent more costly repairs down the road. The technology in pool maintenance has gotten to the point where it uses much less energy than in the past. Products offered by Presidential Pools like the Q360 In-Floor Cleaning System and Eclipse Drain mean easier pool maintenance with much less energy and headaches.
IT'S OKAY TO CLEAN YOUR POOL WITH HOUSEHOLD CHEMICALS
It might seem smart to try to save money by attempting to balance pool chemicals with products you have around the house but we strongly advise against it. Traditional pool chemicals are designed specifically for pool water. While some household products may seem to help chemical levels, using them puts you at risk of damaging your pool. Pool maintenance is not an area you want to cut corners in.
DRAINING YOUR POOL IS THE BEST WAY TO CLEAN IT
While we do recommend occasionally draining your pool, it should not be your primary option for cleaning water. Constantly taking all of the water out of your pool and replacing it can cause unsuspecting issues. Plus, the Q360 is designed to clean your pool under the water!