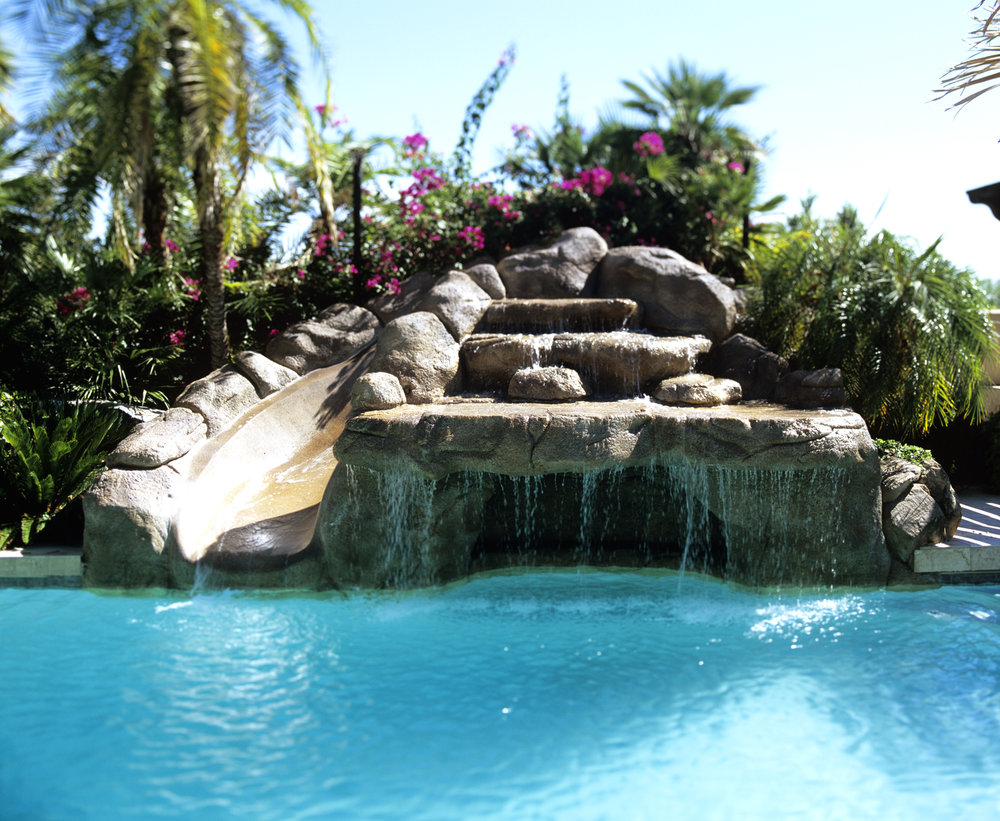 What family wouldn't love a beautiful backyard pool? We found that the families who get the most out of their pool are those who build in aspects for everyone's enjoyment. Below we highlight seven features that make the best family-friendly backyards.
LARGE POOL
A large pool is ideal for families because it gives everyone the freedom to enjoy the pool how they want. Maybe Mom and the kids want to throw a ball around while Dad reads a book on a pool float.
ROCK WATER SLIDE
You have seen them in resorts before, but did you know you can bring a rock water slide to your own backyard? The rock water slide brings a beautiful aesthetic to any backyard pool and is a huge hit with kids.
DIFFERENT POOL DEPTHS
As we've covered before, different pool depths are useful for different activities. While Baja steps are perfect for reading and enjoying the pool with toddlers, a deeper pool depth lets families utilize different types of exercises.
OUTDOOR FIRE PIT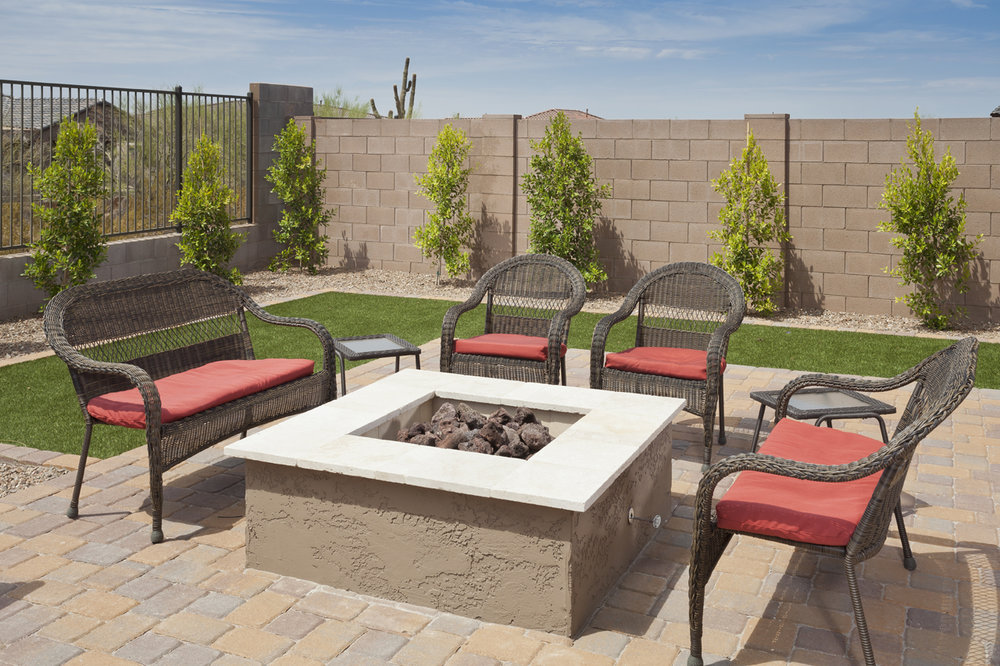 What is a better way to bring your family together than finishing a long day off with a bonfire? We offer numerous fire pit and fire table options that help create the perfect evening with your family!
MULTIPLE SAFETY FEATURES
The best pool safety strategy is Layers of Protection. This means, to prevent accidents, a pool is equipped with multiple safety devices in addition to constant adult supervision. In addition to Presidential Pools, multiple safety commissions in Arizona and across the country support Layers of Protection for pool safety.
OUTDOOR KITCHEN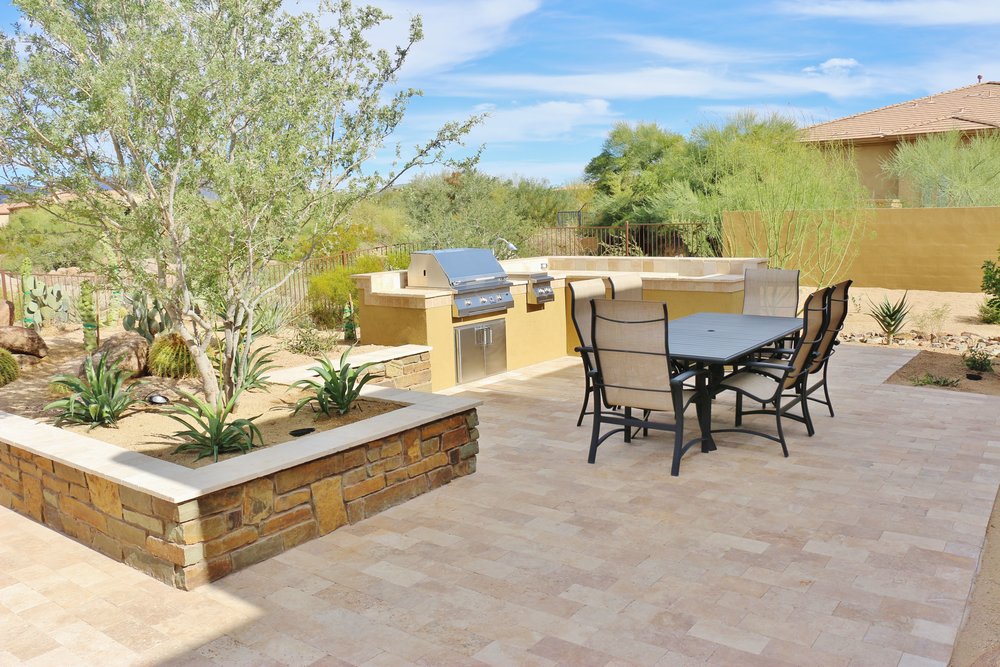 One of the many features our Outdoor Living department offers is an outdoor kitchen. The outdoor kitchen lets Arizona families come together and enjoy the outdoors and great food at the same time in their dream backyard.
WATERFALL
Finish off a perfect family pool with a simple waterfall. Waterfalls are a great visual and important for circulating and filtering your pool's water.