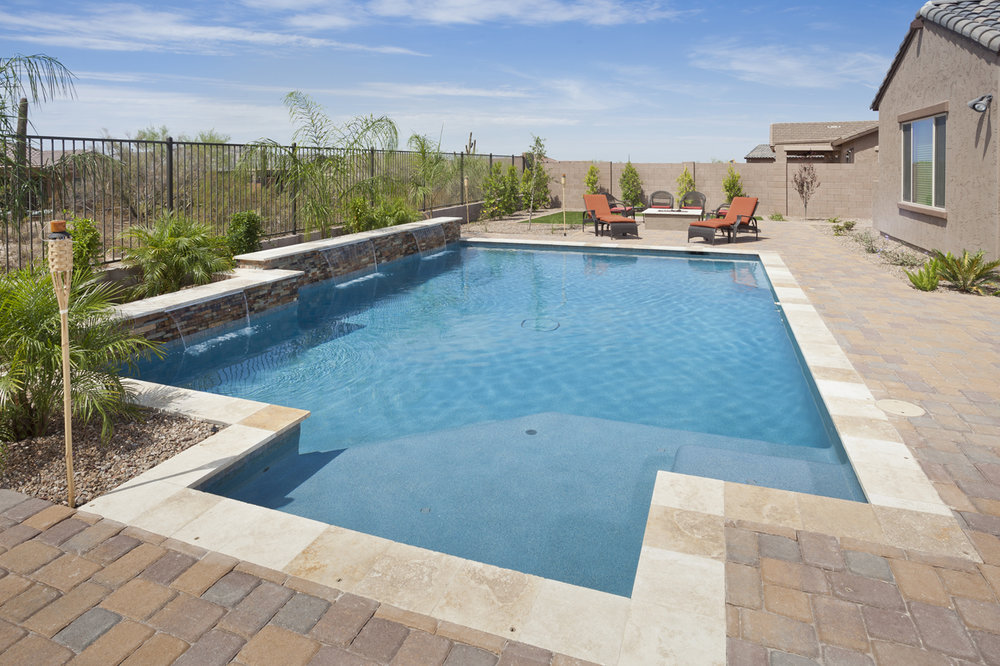 A backyard pool is an incredible new addition by itself. But when you consider all of the healthy lifestyle habits it can bring, it becomes life changing. Here are seven common ways people have improved lives as a result of their pools.
READING
Where would you rather read? On your couch, or outside floating on your pool with a drink? You don't have to be alone to read in the pool either. The entire family can spend time together reading outside! Use our book list to get started.
SWIMMING
Swimming is the primary health benefit most people think of one when they get a pool. If you don't already know how to swim, learning can be easy. Maybe get the whole family involved and have weekly swimming sessions!
REST
The best way to come to work ready and energized is to get proper rest. A pool lets you recharge by simply relaxing or using aquatic therapy. For even more relaxation, consider adding a spa to your backyard!
UNINTERRUPTED FAMILY TIME
In today's age, too often we see "family time" as an activity when everyone is together, but just using his or her phones and other electronic devices. When the family is around the pool, it allows for real face-to-face family fun.
VITAMIN D
It is no secret that being outside and under the sun allows your skin to produce Vitamin D. But with the heat in Arizona, it could sometimes be tough to be outside for long periods of time over the summer. With a pool, you don't have to worry about getting too hot outside.
NEW NEIGHBORHOOD FRIENDS
Most owners quickly figure that a new pool makes them the most popular family in town! All of a sudden, neighbors don't mind stopping for a second to chat. Use that to your advantage. Make your backyard pool the place everyone in the neighborhood gets to know each other and have fun together!
EAT AT HOME MORE
Why would you ever want to spend money going out when you have a beautiful dream escape in your own backyard? In addition to a pool, Presidential builds luxurious backyard grills and patios.