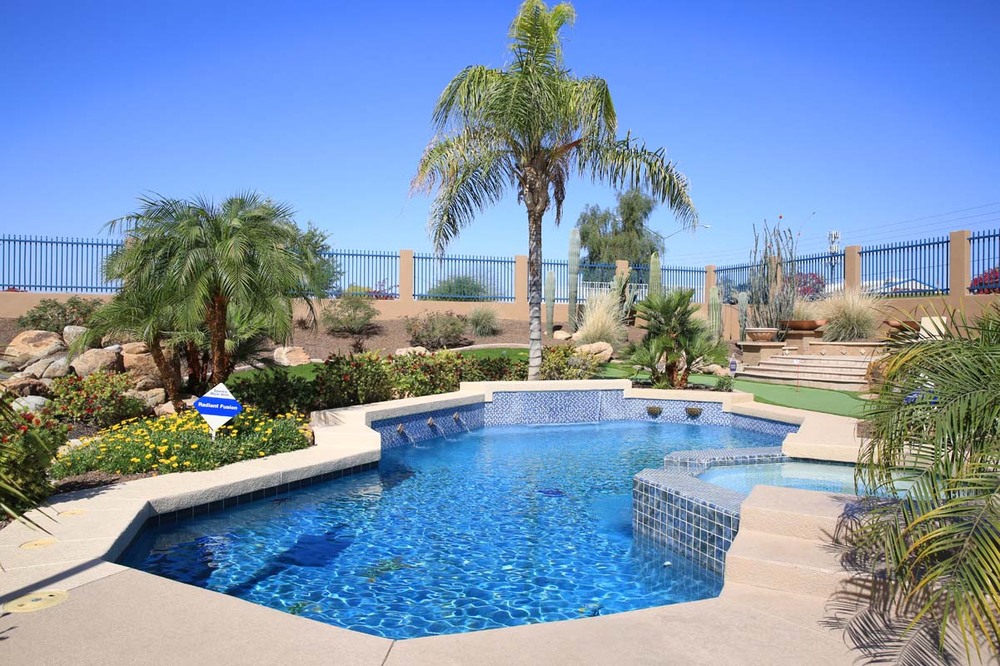 Aqua yoga is a growing fitness trend in Phoenix, Arizona and the rest of America. Its popularity makes sense. Yoga in the water has useful resistance and low impact on muscles and joints. It doesn't take too much time for any new aqua yoga participant to master the moves! Here are eight exercises to help you get started.
CHAIR POSE
Stand in relatively shallow water and have your feet shoulder-width apart. Lower your body until your thighs are parallel to the floor. Extend your arms overhead and hold the position for 5-10 seconds.
BIG TOE POSE
Use the side of the pool for balance as you stand straight up. Grab the big toe or bottom of your foot and try to extend out while keeping your back straight. The water will support your balance, hopefully to the point where you can eventually let go of the wall.
BOAT POSE
Put two noodles on each side of you and push them gently down into the water with your arms. As they are going down, extend your legs out in front of you. This will work your core muscles.
COBRA POSE
Stand facing the wall with your feet a few feet away from it. Hold onto the top of the wall and have your forearms parallel to the structure. Tilt your forehead back and arch your stomach until it is also in line with the wall. You can hold here for a few second.
BACKBEND POSE
The backbend is the counter, complimentary move to the cobra. Again, stand a few feet from the wall, but this time face the opposite direction. You will grab the top of the wall again and tilt your head back, but know you curl your stomach the opposite direction. Hold for a few seconds and slowly return to the normal position.
CORPSE POSE
Despite the frightening name, this exercise is actually very effective! Float on the water with your arms at your side and feet extended for as long as it feels comfortable.
UPWARD FACING DOG POSE
Place your hands on two pool noodles in front of you. Slowly push the noodles away from you and start to arch your back. You will need your core muscles to stay in place as you hold onto the noodles.
HANDSTAND POSE
Finally, everyone can do a handstand! Bring every part of your body together so you float to the bottom of the pool. Extend your arms and legs until you are in a handstand position. Make sure you are away from other people or the side of the pool and hold the position as long as you can.
---
Check out these pages for more aquatic yoga information!