As temperatures continue to rise in Tempe and surrounding Arizona communities, you will find yourself spending more time in and around your pool this summer. An increase in pool use also means more pool maintenance. But it doesn't have to mean more maintenance costs. Use these cost-effective ideas for your pool throughout the summer.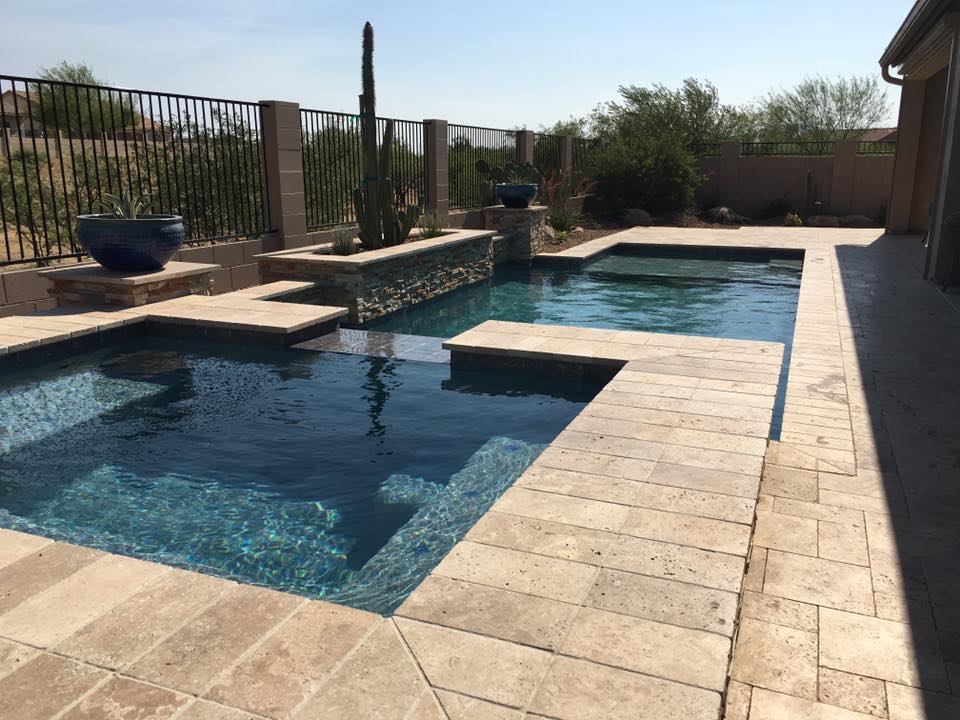 USE A POOL COVER
Pool covers bring numerous benefits. In the summer, having a pool cover on your swimming pool when you aren't using it reduces evaporation so your Automatic Water Leveler (AWL) won't have to work as much. It also can keep the pool cleaner by preventing dirt and debris from getting in. During the winter, a solar bubble cover can keep heat in your pool and reduce costs.
For more information on pool covers, see our Building FAQ page.
MAINTAIN IT YOURSELF
Some pool owners hire a pool professional to maintain their pool each week, but for those on a budget, consider taking it on yourself. While we understand pool maintenance may seem complicated at first, we have full confidence that you are capable.
To learn about how to preserve your pool, check out our Maintenance FAQ, Maintenance Blog Posts, and Pool Maintenance pages.
STAY ON TOP OF MAINTENANCE
The worst mistake new pool owners can make is ignoring essential pool maintenance practices. This behavior creates countless pool problems that are more costly in the long run.
For more information, check out our Pool Maintenance Tips, Pool School, Maintenance FAQ and Maintenance Blog Posts.
TURN OFF WATER FEATURES WHEN NOT IN USE
At Presidential Pools, we have endless custom feature options to enhance your pool design. Whether these are used for the ambient sound or entertainment, having additional features can significantly enrich your pool experience. But they don't need to be on all the time. Save energy by turning off the water features when you aren't home.