After you purchase a pool, spa, and patio set with Presidential, it will be time to decorate! Given that, Presidential Pools has partnered with Elaine Smith Pillows to bring you the most superior indoor/outdoor pillows you can find.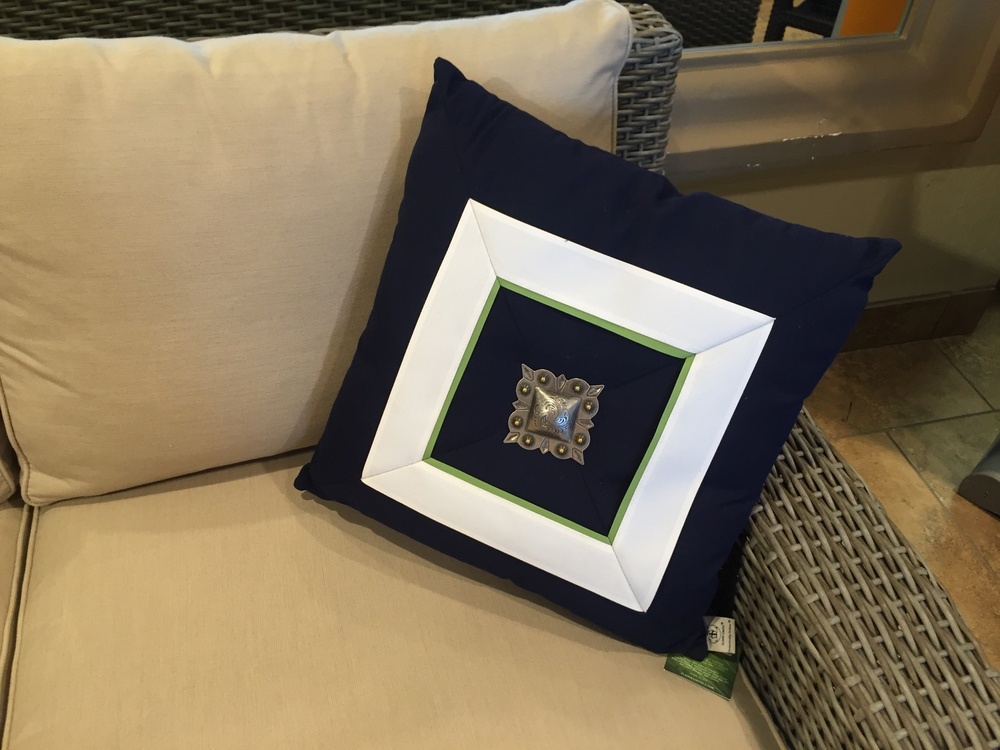 FIRST-CLASS DESIGN
While these pillows are elegant and stylish, they are built to withstand the harshest of outdoor environments. The designer, Elaine Smith, realized in 2003 that her interior pillows were just as tough as they were elegant. So she created the world's first outdoor luxury pillows line. Today, she bases her latest pillow designs from fashion runways and travel destinations.
UNRIVALED MATERIALS
The pillows have the luxurious look and feel of an indoor pillow, but the durability to stay outside all the time. Because they are made from the finest materials and in the USA, they are stain, fade, and water-resistant. Both the firm and down-like feel options are machine washable. Every pillow has a concealed zipper and 100% solution dyed acrylic to ensure the pillow will maintain its aesthetic throughout the duration of its lifetime.
INFINITE OPTIONS
The company has been releasing exclusive pillow lines for over a decade. Today, you can pick your pillow by color, style, pattern, or size. Elaine Smith pillows transition in size from 7" X 18" all the way up to a large, symmetrical 26" X 26" pillows. And with the pillow's style ranging from traditional to eclectic, finding the perfect pillow for you backyard is almost a certainty.
Below, we highlight just a few of the numerous pillows Elaine Smith offers.
NAVY CRUISE JEWEL
Elaine Smith first introduced the new concept of pillow jewelry in 2010. This standard navy coloring has an inventive splash of kiwi for an elegant combination.
RUBA FROG'S CLASP
The iconic Frog Clasp pillow design was presented to the public by Elaine Smith in 2010. The clasp adds an artistic accessory to this textured aruba pillow.
DRAGONFLY PERIDOT
Elaine Smith designed and released the Dragonfly in her second outdoor collection in 2007. The pillow is woven in cocoa and peridot, and has an exceptionally rich texture.
FLORAL SHADOW
This floral shadow pillow combines a creative coloring pallet with a contemporary design. You can pick from five different colors.
NUTMEG BASKETWEAVE
The Nutmeg Basketweave combines a refined texture with a tasteful appearance. The pillow is hand woven in shades of rich nutmeg for a stylistic finish.
GLADIATOR IVORY LUMBAR
The Gladiator design is a distinctive style inspired from Italy's couture collections. The hand-twisted ivory pillow will provide a unique appearance to any setting.