Backyard pools in Avondale and the rest of Arizona may not look finished without complimentary plants surrounding the water. Here are some of the most elegant, pool-friendly, plants that can survive in the dry Arizona heat.
RED YUCCA
The Red Yucca can have a variety of red and yellow colors. They take little time to be maintained and are generally 3-5 feet high.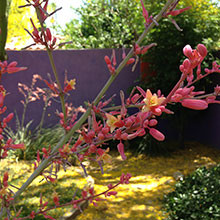 Photo Credit: City of Scottsdale
INDIAN FIG
If you are going to live in Arizona, you have to have at least one cactus in your backyard. With its low maintenance requirements and lack of thorns, the Indian Fig is ideal.
CANYON PENSTEMON
Canyon Penstemon leaves range between purple, pink, and red. They can also attract hummingbirds.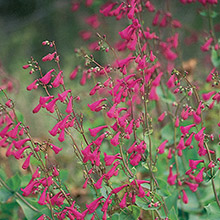 x
PINK TRUMPET VINE
This vibrant vine is great for hanging along a fence or wall in your backyard. Its best season is generally in the late summer and fall.
DESERT MARIGOLD
These plants begin to show in March and can continue to bloom all the way into November. They need almost no water and grow between 20 to 30 inches tall.
PARRY'S PENSTEMON
Another Arizona Penstemon plant is the Parry's Penstemon. Parry's Penstemon generally has a lighter red appearance, and is among the first plants to bloom in the spring.
DAWE'S ALOE
Dawe's Aloe can grow up to 2 feet tall and need repeated exposure to the sun to survive. They leave little debris behind and have soft thorns.
BUSH MORNING GLORY
Bush Morning Glory covers the ground with green foliage and white pedals. It needs almost no water to survive and comes out best in the spring.
To see more information on any of these plants check out AMWUA Plants