Today we want to highlight two past commercial pool projects we are particularly proud of. One was built for The Cottages, a student-housing complex for Arizona State students in Tempe. The other project was built at Heritage Swim Park in Buckeye. Here are some more details on these two projects that both won Awards of Distinction from the United Aqua Group.
THE COTTAGES OF TEMPE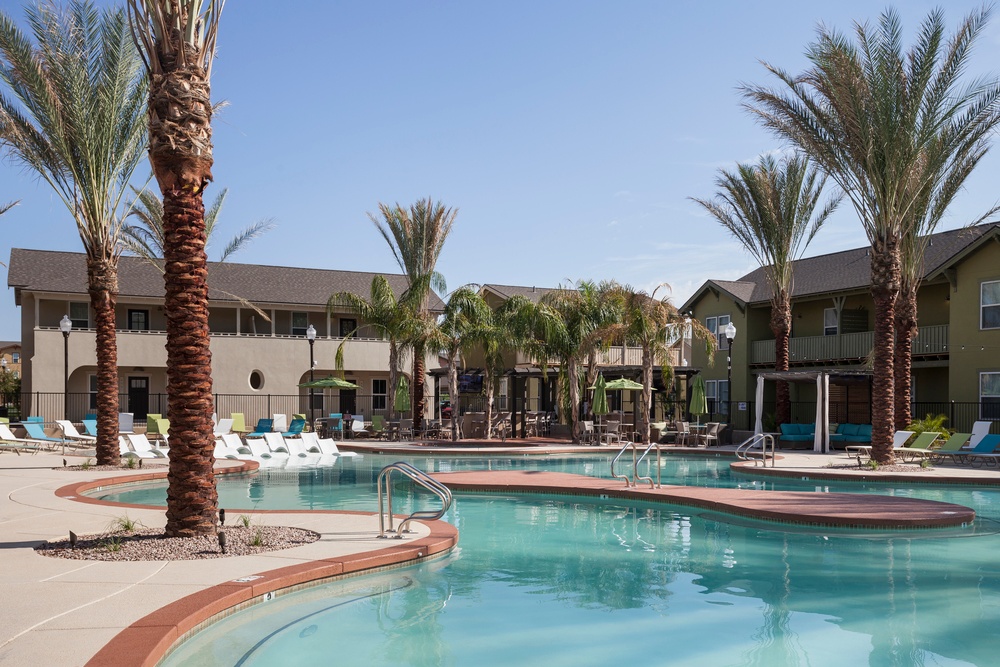 This lagoon-style pool is located right in the middle of the student-housing complex at Arizona State. Two sides of the pool have bubbling zero-entries so students can gradually walk down into paradise. Comfortable seating and cabanas surround the perimeter of the pool. In the middle of the water is an island for students to gather together or get a tan. If they are having enough of the pool for the day, we also built a hot tub so they can soak away their stressful classes. The entire interior finish was built with Noble White mini-pebble.
HERITAGE SWIM PARK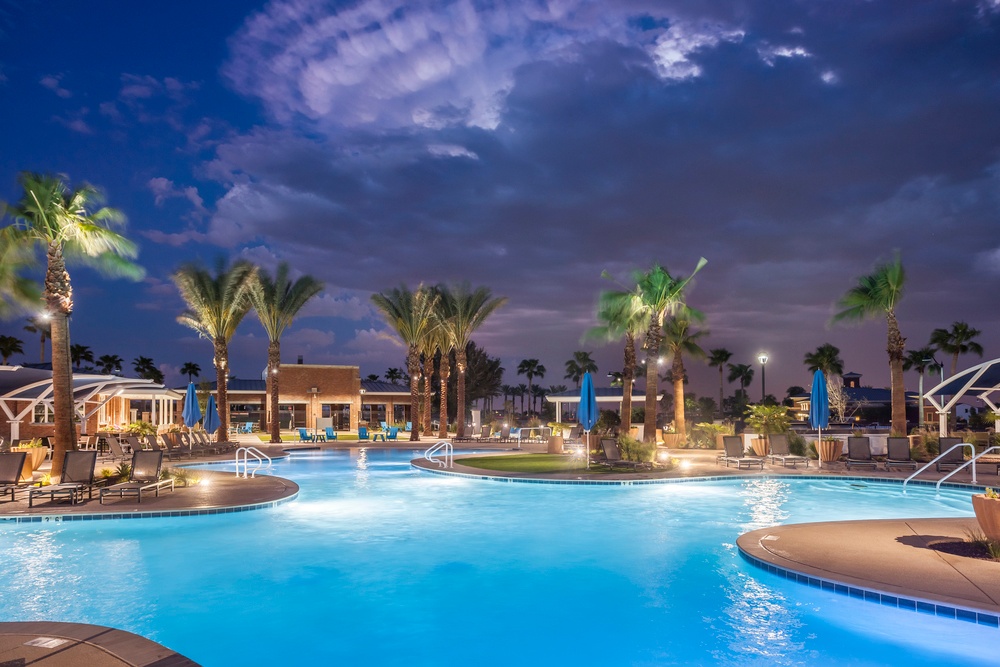 The Heritage Swim Park was designed uniquely for families. We built three different water structures targeted toward swimmers of all ages. The first is a zero-entry pool with shallow depth for the younger water fanatics. If that doesn't keep them amused all day, adjacent to that pool is a splash pad. The splash pad is equipped with LED lighting for some ultimate fun in the evening. For some of the older swimmers, there is a large zero-entry main pool. Chairs, cabanas, and BBQ picnic areas surround everything. If any of this sounds enticing enough to take a visit, head over to Heritage Swim Park's official page for more information.
To learn more about Commercial Pools, check out our Commercial Pools section.