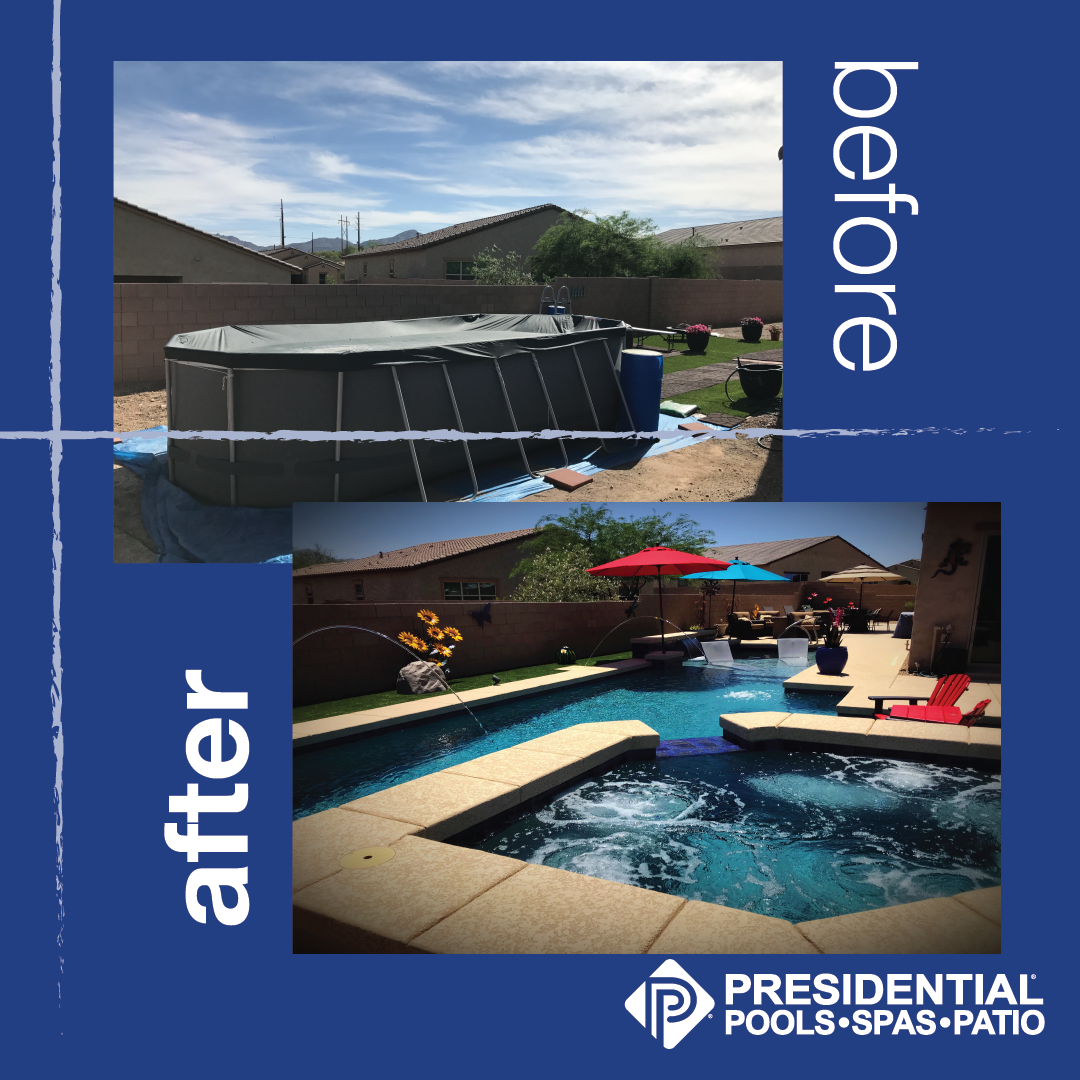 It's an incredible experience seeing a 3D model of your backyard on a computer screen or in virtual reality. It's even more amazing to see that 3D design take physical form in your backyard. The best pool builders will help you thoroughly visualize your dream backyard before you ever sign a contract.
When designing your swimming pool, it's helpful to see how your design will translate once it's physically in your backyard. Here we'll look at a swimming pool and backyard environment design that Jason Todd did for this Tucson, AZ family.
Jason worked with the family to create the beautiful design below. Notice how the swimming pool design works with the small backyard area and expands with available space. There are two baja decks, one that is huge and can fit four chairs!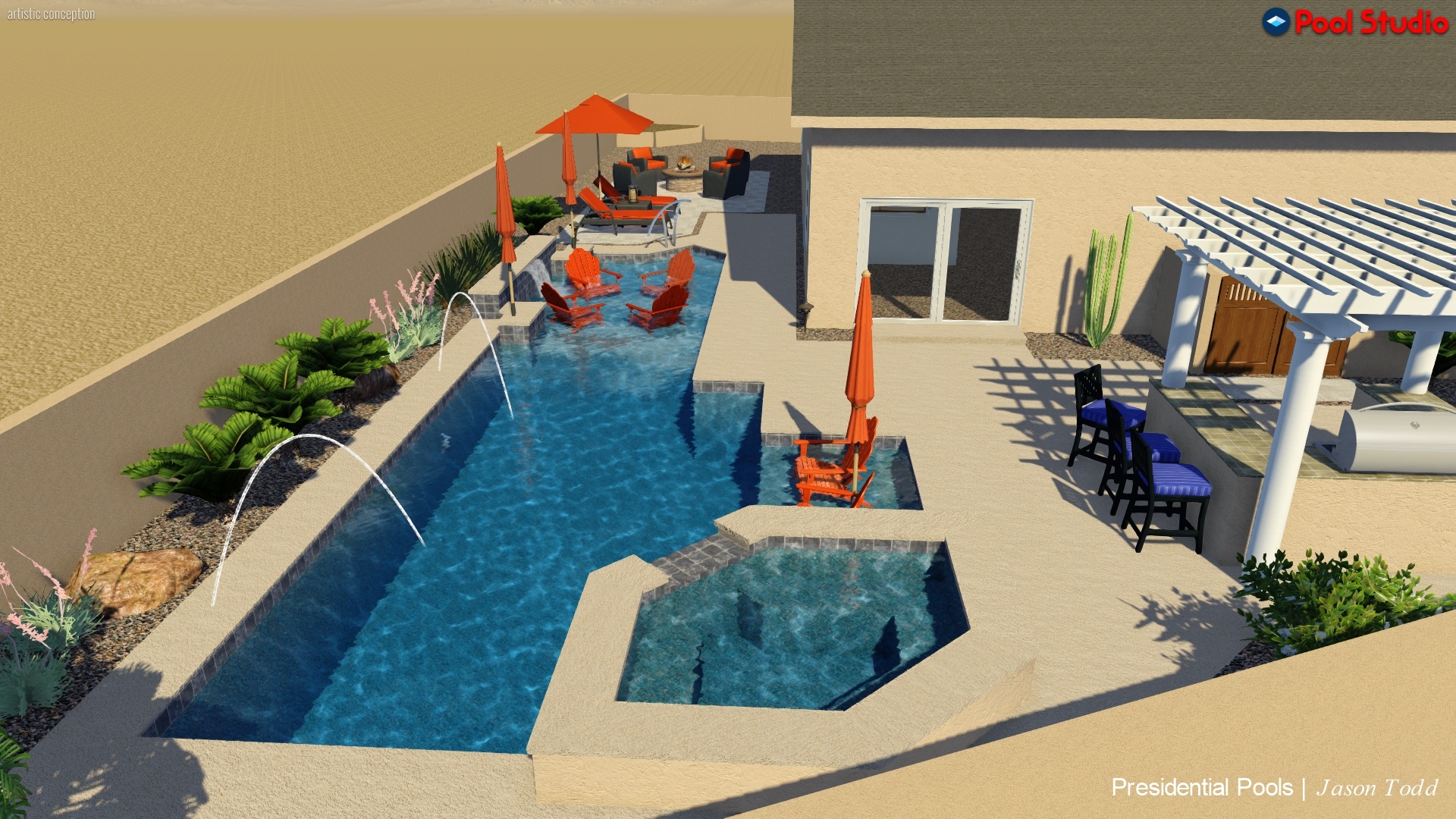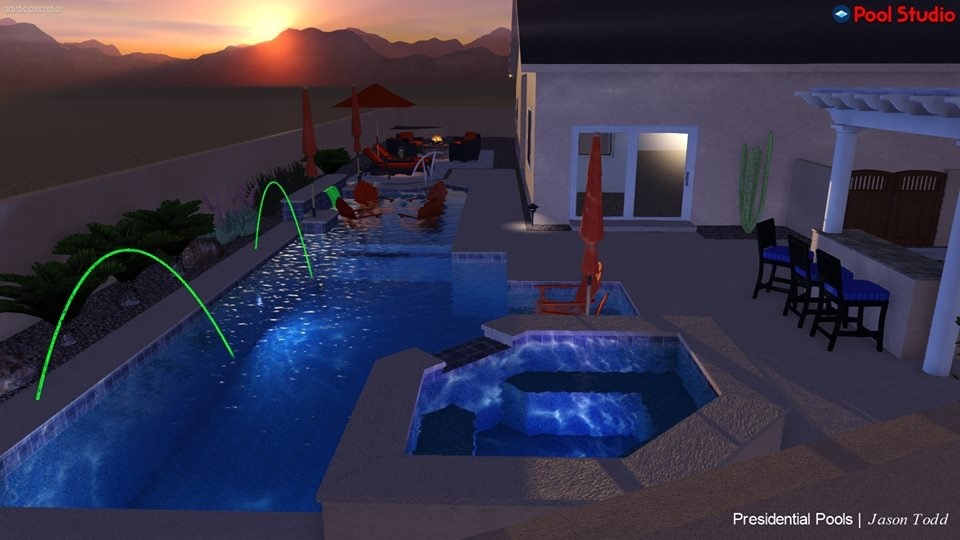 The design was an absolute dream, but the starting reality was a little less exciting: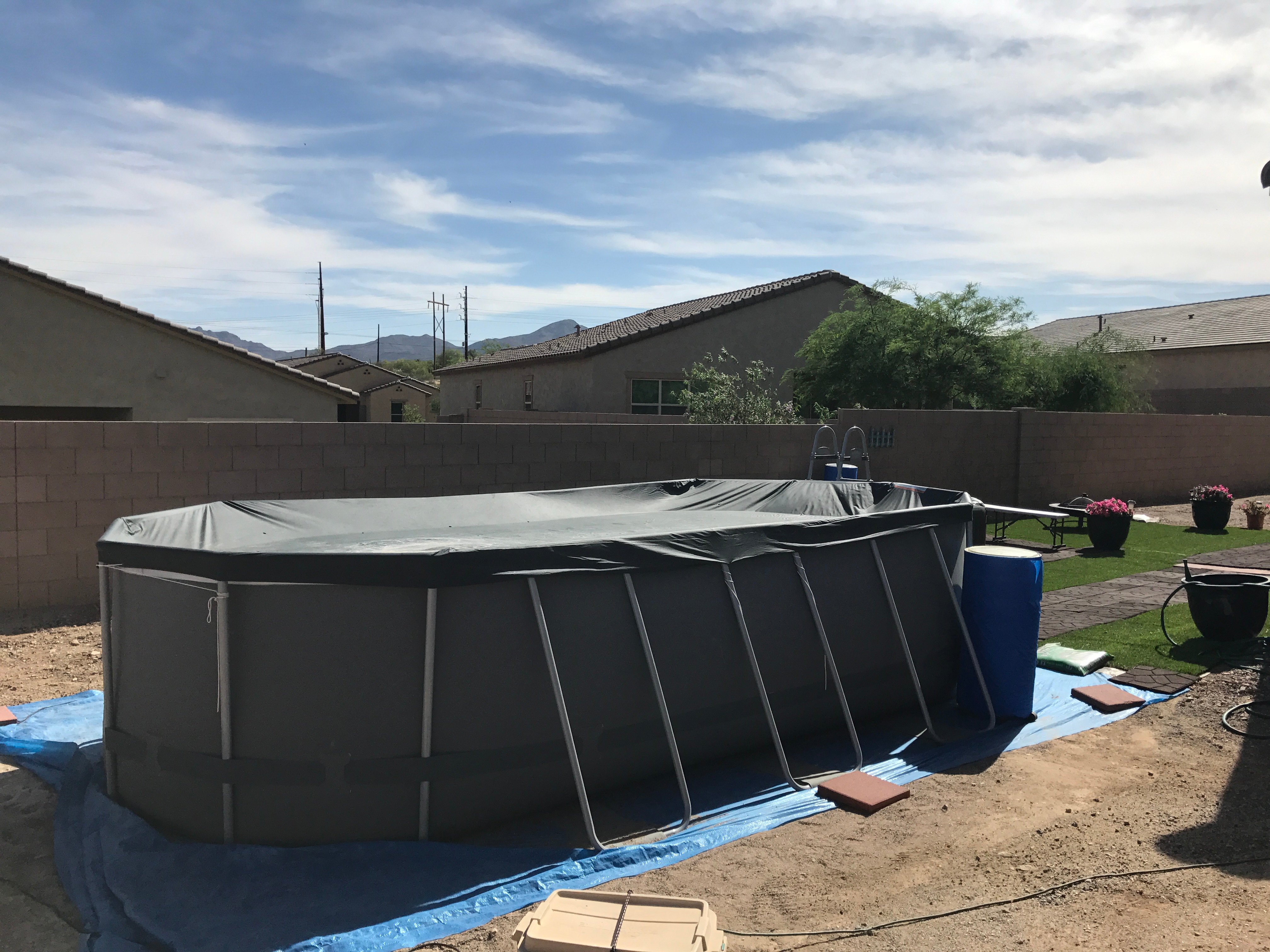 After our designers, engineers, and craftsmen were done, the result was even more amazing than the design! Here you can see the oversized baja deck with a sheer descent water feature, umbrellas for shade, and in-pool loungers.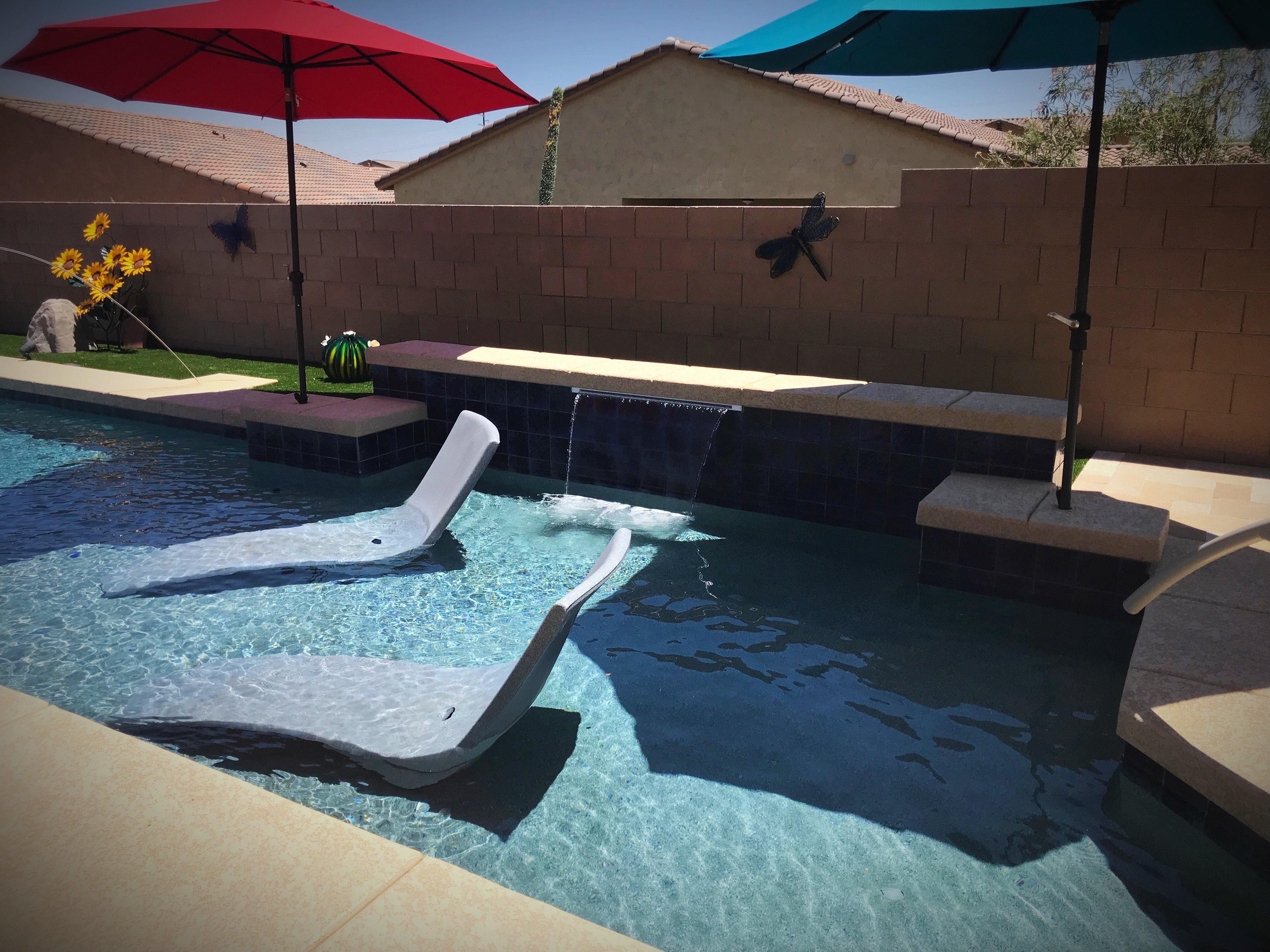 Here you can see much more of the backyard. It's a perfect setup for relaxation, family gatherings, or neighborhood pool parties!
INTERESTED IN TALKING WITH JASON OR ANOTHER INCREDIBLE POOL DESIGNER?
We offer complimentary design consultations and would love to help you design the swimming pool and backyard of your dreams! If you'd like to chat, you can fill out this form, give us a call at 480.967.9467, or visit any one of our Phoenix valley and Tucson Metro area showrooms!
LOOKING FOR MORE POOL DESIGNS? CHECK OUT OUR GALLERIES!