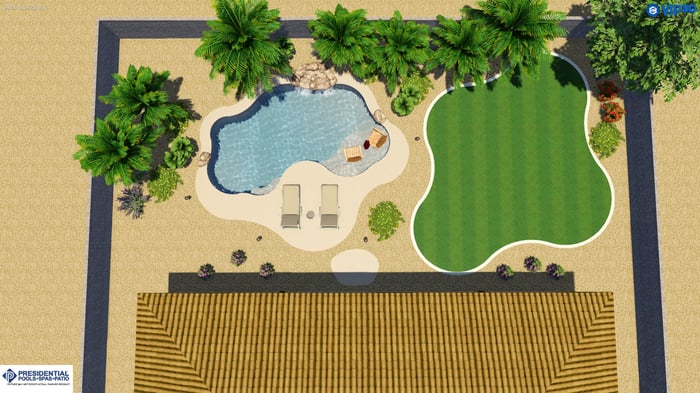 People ask us all the time: "How big should I build my pool?"
It's worth taking some time to determine the size of pool you want in your backyard. After all, you won't be able to change it once it's there! The questions in this post will help you start to think through these problems.
Of course, if you're in the Phoenix Valley or Tuscon metro areas in Arizona, we'd be happy to talk you through this as well. We offer free, no-strings-attached design consultations so that you don't have to answer these types of questions alone. After building more than 26,000 pools, we're pretty good at helping folks figure out the perfect sized pool for their lifestyle goals, backyard, and budget!
How Big Is The Area Where You Want The Pool?
First, you'll want to measure the size of the area where the pool will be installed. You can let professionals do it for you or go with the DIY approach. A professional not only measures the area size but can also suggest the right size of the pool after considering your specific requirements. For example, if you want to have poolside benches and loungers, they can tell you how much space must be left on the side of the pool to accommodate them.
Remember, you can often do a lot with a compact space! The following video can give you an idea of what you can do with a small-ish backyard:
Another good example of a beautiful swimming pool in a compact area: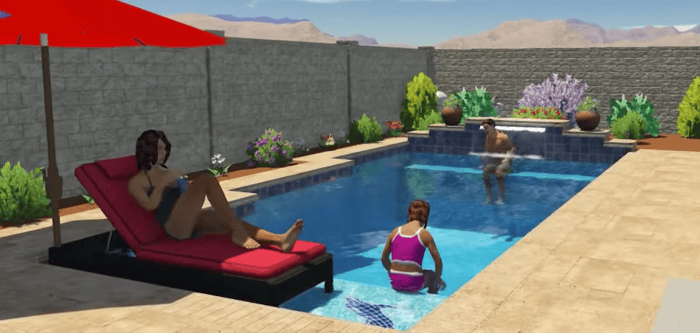 How Big Are Your Children?
You'll want your pool to remain fun and engaging for your kids as long as they're living at home. So even if they're younger now, they'll grow quick!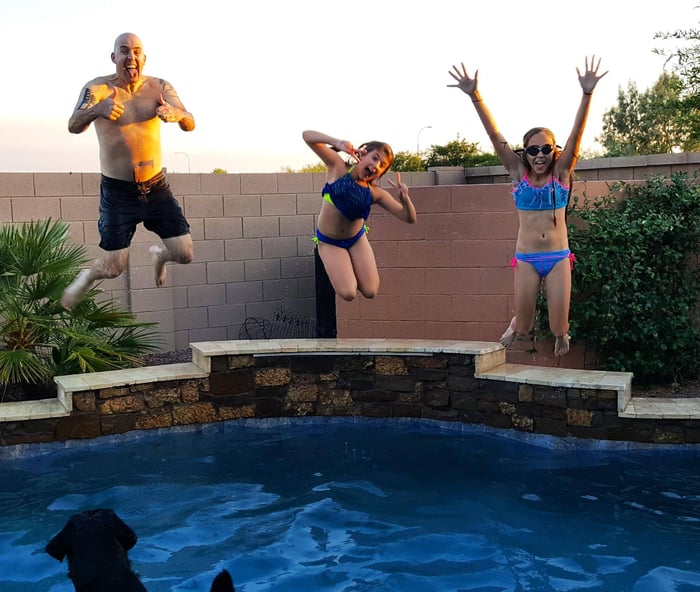 That being said, pool size doesn't change how much kids will enjoy your pool. They'll play in a 25 foot pool just as much as a 35 foot one. There are a lot of great reasons to get a bigger pool, but your kids' whims isn't necessarily one of them.
What else do you want in your backyard?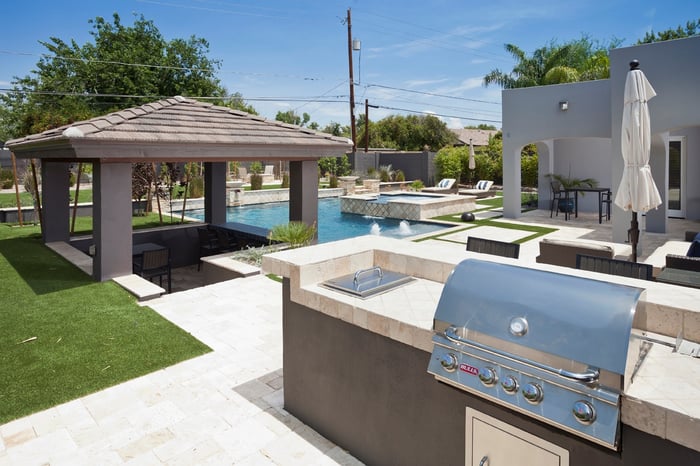 The area dedicated to the pool also depends on how you'll be using the rest of your backyard. If you have want to include a lounging area, you'll want to take that into account. If you need space for storage bins, that matters too. You might also be thinking of having a diving board installed, which will also take some space outside the pool.
Maybe you're going all-out and building an outdoor grilling and dining area or adding separate fire pit area. All these things will take up space and you'll want to take them into account before deciding on the size of your pool.
How Will You and your family use the pool?
If you are a family person and want the pool only to spend some quality time with your children, you don't need a huge pool. If you will be swimming laps and want to keep the swimmer in you alive, you'll probably want a pool at least 30ft long.
The ideal pool size depends greatly on how it will be used. Some people want a pool only for their families while others are looking for a centerpiece for their parties. If you are often the host at parties and want the pool for that purpose mainly, you would want to know the average number of people who attend your parties.
How Big Is Your Budget?
Generally, the bigger the pool, the bigger the budget. Here's an example of a big swimming pool we recently completed in the Phoenix Valley: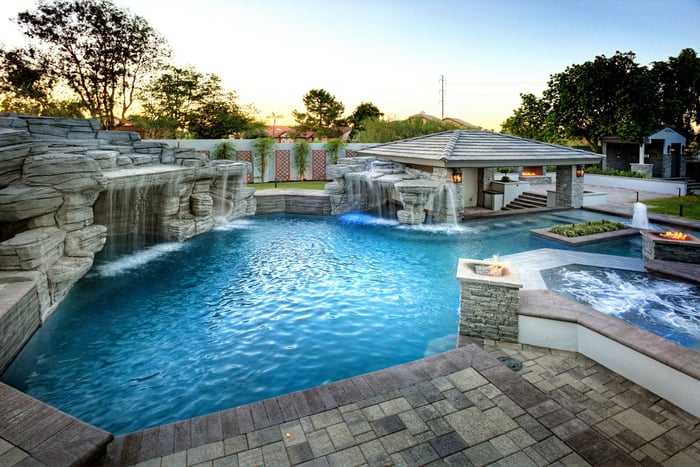 Like I mentioned at the beginning, these things are tough to think through on your own. If you're looking for an Arizona pool builder, we'd love to talk with you. You can stop by one of our three offices, visit our pool park for inspiration, call us at 480-967-9467, or click here to get started.
Remember, all of our design consultations are free and no-strings-attached!