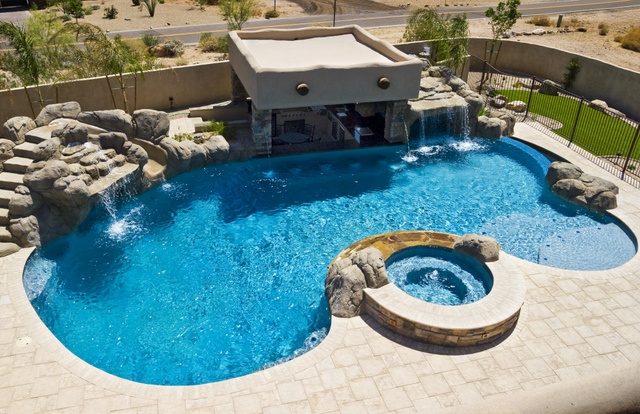 We love sharing ideas to help throw terrific and creative pool parties. But no matter what the theme of your pool party is, there are some basics to make every one of them great. We shared 10 ideas to help you throw memorable pool parties all year long.
1.

INVITATIONS
Even though creating a Facebook event for parties is getting more and more popular, there is nothing like receiving a hand crafted invitation to make an event extra special.
If you still prefer to go digital, try recording the kids in the pool in a video invitation!
2.

BEVERAGES AND COOLERS
Pool parties means being outside a long time. Have a wide selection of refreshing drinks available for everyone!
3.

SNACKS
Even though most parties revolve around a meal, it is still nice to leave some food outside for guests to enjoy throughout the party.
4.

EXTRA SUNSCREEN
It is almost a guarantee that at least a few people will need sunscreen at some point.
5.

PREP THE POOL
Make sure that the water chemical levels are ideal and your pool accessories are running before the guests get there!
6.

SEATING AND SHADE
Guests are going to want to have places to relax outside of the water. Have chairs available under the sun and shade!
7.

POOL TOYS
Get some fun pool floats and toys to make sure everyone will want to stay in the water for hours!
8.

FIRST AID KIT
You should always have a first aid kit near your pool.
9.

MUSIC
The best option here is outdoor speakers with an auxiliary chord. This way anyone can be the DJ!
10.

TOWELS
It's always nice to have few extra dry towels available just in case towels get wet or someone forgets one.