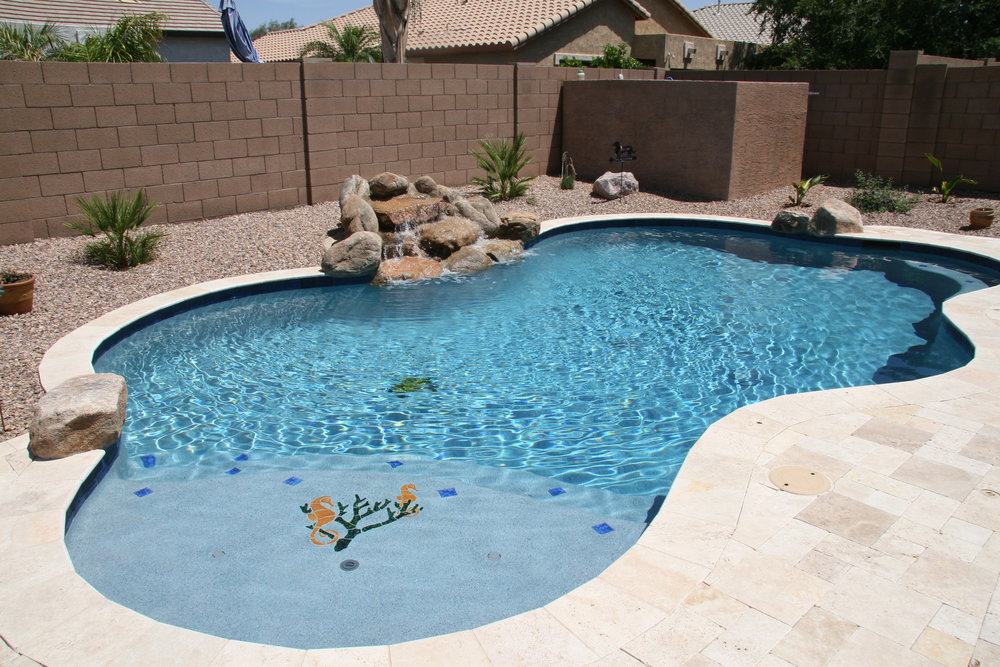 The process of finding your perfect pool builder should start before you even meet with anyone. There are a number of metrics you can research to find the best builder for your own needs. Here are five things to look into before speaking with a company.
EVALUATE YOUR POOL BUILDING GOALS
Pool companies, like any industry, vary in their skill set. Some have an emphasis on building pools cheaply, while others go for quality. Some companies prefer a specific design template; others make their pools customizable. It is important to clarify what you want in a backyard pool before moving forward with a company.
This personal evaluation can include questions like: How much money are we willing to spend? Do we already know what pool we want, or are we open to different options? Are we going to add a spa and patio as well?
LOOK AT ONLINE REVIEWS… WITH A GRAIN OF SALT
Reading what past customers had to say about a pool builder can be a helpful and informative process. Websites like Yelp and Facebook are a great resource for this type of information. But remember, reviews are going to vary and be a reflection of a specific experience. We recommend taking online reviews as just one aspect of the entire research process.
USE THIRD PARTY REVIEW SERVICES
Another option for reviews are places like the Better Business Bureau and industry experts. These services often have a more complete, objective view of a pool company. Plus, since the review process is the same for each business, you can directly compare pool builders with each other.
LOOK AT THE QUALITY OF THEIR WEBSITE
During your research process, you are undoubtedly going to be browsing the websites of different pool companies. Take note of what you think of each builder's website. It can tell a lot about the company itself. If they don't put a lot of effort into updating their website and making it look good for potential customers, what do you think it says about their pools?
EXPERIENCE A POOL FIRSTHAND
Chances are someone you know already owns a pool built by one or more of the builders you are considering. The next time you are at a pool party, ask a friend who built their pool and what they thought of the experience. Even if the friend isn't hosting a party, give them a call and get a firsthand account from someone who has already gone through the pool build process.