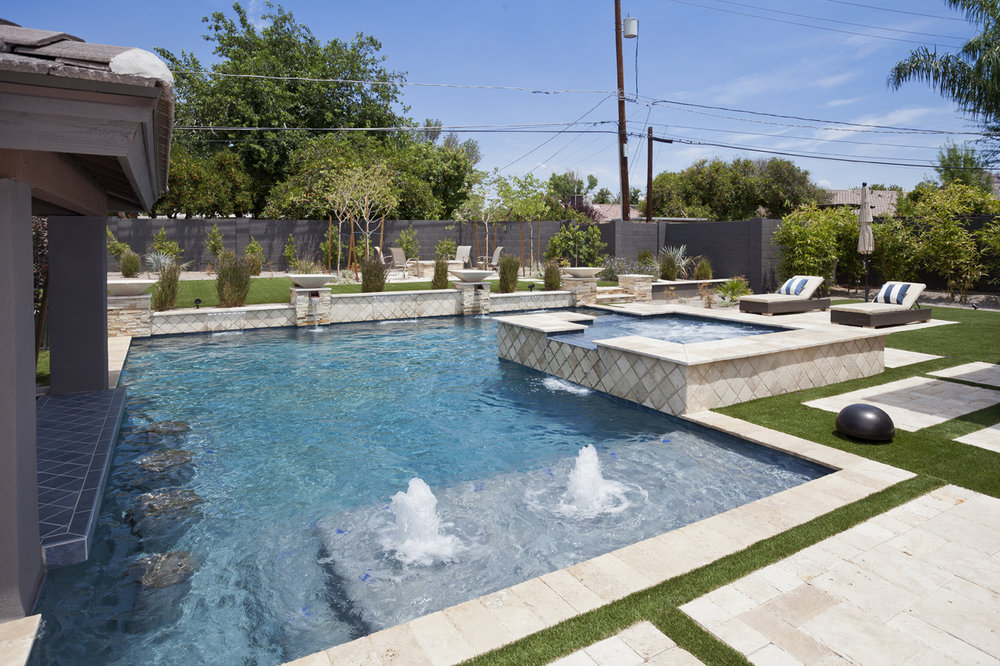 Everyone wants to go all-out and create the most memorable pool possible. But sometimes our grand pool dreams and financial budget can conflict. While any pool you create with Presidential Pools, Spas & Patio is going to be gorgeous and last a lifetime, sometimes simple, inexpensive pool features are the best finishing touches. We highlight five our favorites here.
1. PENTAIR SCREENLOGIC
Screenlogic allows you to control any aspect of your pool or spa remotely via the Internet. This means all you have to do is open your smartphone, tablet, or laptop. This is especially useful if you have a spa. Long day at work? Turn on the spa and have it heated by the time you get home. Do the kids want to use the spa? Control it from your phone so all they have to do is enjoy it! Finally, Screenlogic is perfect for this time of year—monsoon season. Be ready for an oncoming storm by prepping with your cleaning system before the weather hits!
2. MULTI-COLOR LED LIGHTS
Go beyond the white, incandescent lights that come standard in most pools! The multi-color LED lights we sell are fully customizable. Choose from one color, a series of colors, or even create a color program!
3. BAJA STEP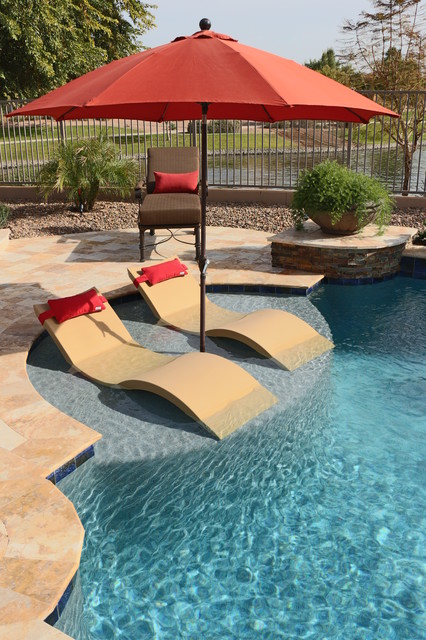 Many people find they get enjoyment by simply sitting in a chair, reading a book, and having the water go up to their ankles. The Baja Step is great for sitting in lounge chairs or allowing young children to play in the water! They also are an easy way to show off the tile at the bottom of you pool.
4. BUBBLERS
Baja steps are great by themselves, but they can be even better with bubblers! Bubblers shoot water straight into the air to create an interactive pool experience. You can also put them on normal pool step as well. Pick the LED bubblers for a source of entertainment in the evenings!
5. DECK JETS
Where bubblers push water straight up, deck jets shoot a gentle arc of water from the outside into the pool. They can be installed into concrete decks and gunite pool walls, or blended into the surrounding landscapes.