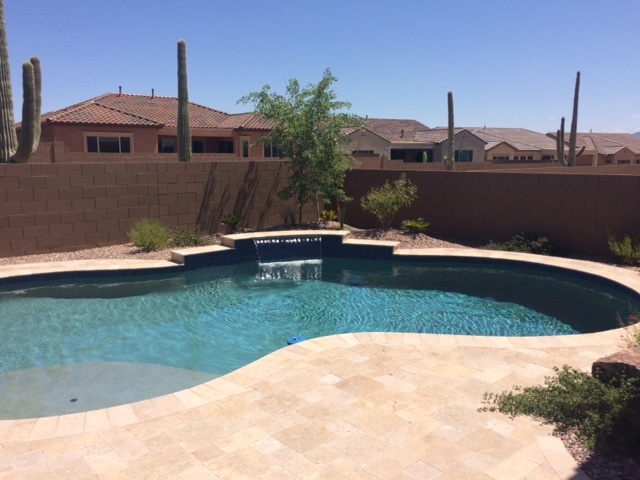 THE ANDERSON FAMILY OF MARANA, ARIZONA PARTNERED WITH PRESIDENTIAL TO BUILD THEIR DREAM BACKYARD, AND WERE NICE ENOUGH TO SHARE PICTURES AND DETAILS ABOUT THEIR PROJECT, ALONG WITH ADVICE FOR THOSE OF YOU WHO MAY BE LOOKING TO BUILD A SWIMMING POOL.
To convince his wife and kids to move from Atlanta to Arizona, Bill Anderson had to promise them a pool for when the weather got really hot! They built with Presidential and now have a beautiful backyard pool.
Here are some insights they had following the completion of their project:
WHAT FEATURES WERE MOST IMPORTANT TO YOU IN DESIGNING YOUR POOL?
Waterfall, lining, and pavers around the pool.
WHY DID YOU CHOOSE PRESIDENTIAL POOLS, SPAS & PATIO AS YOUR POOL BUILDER?
Two reasons: Looked at others, Presidential had better features, nicer designs. Pulte [home builder] also recommended you.
WHAT DO YOU LIKE MOST ABOUT YOUR POOL NOW?
Cool off in the heat, easy maintenance!!!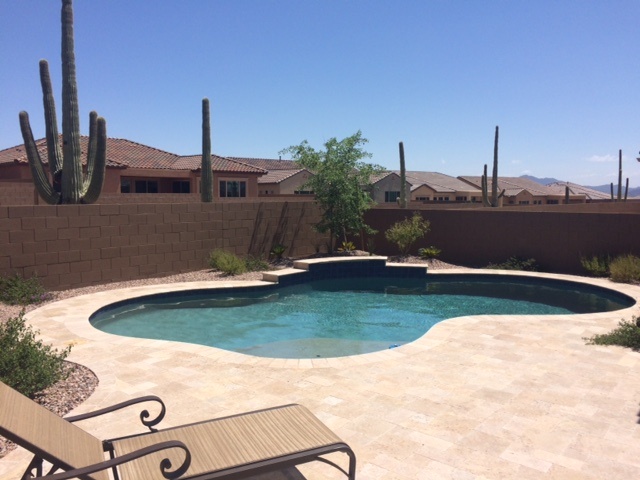 WHAT ADVICE WOULD YOU OFFER TO THOSE JUST STARTING THE POOL BUILDING PROCESS?
Invest in a heater for cold months!