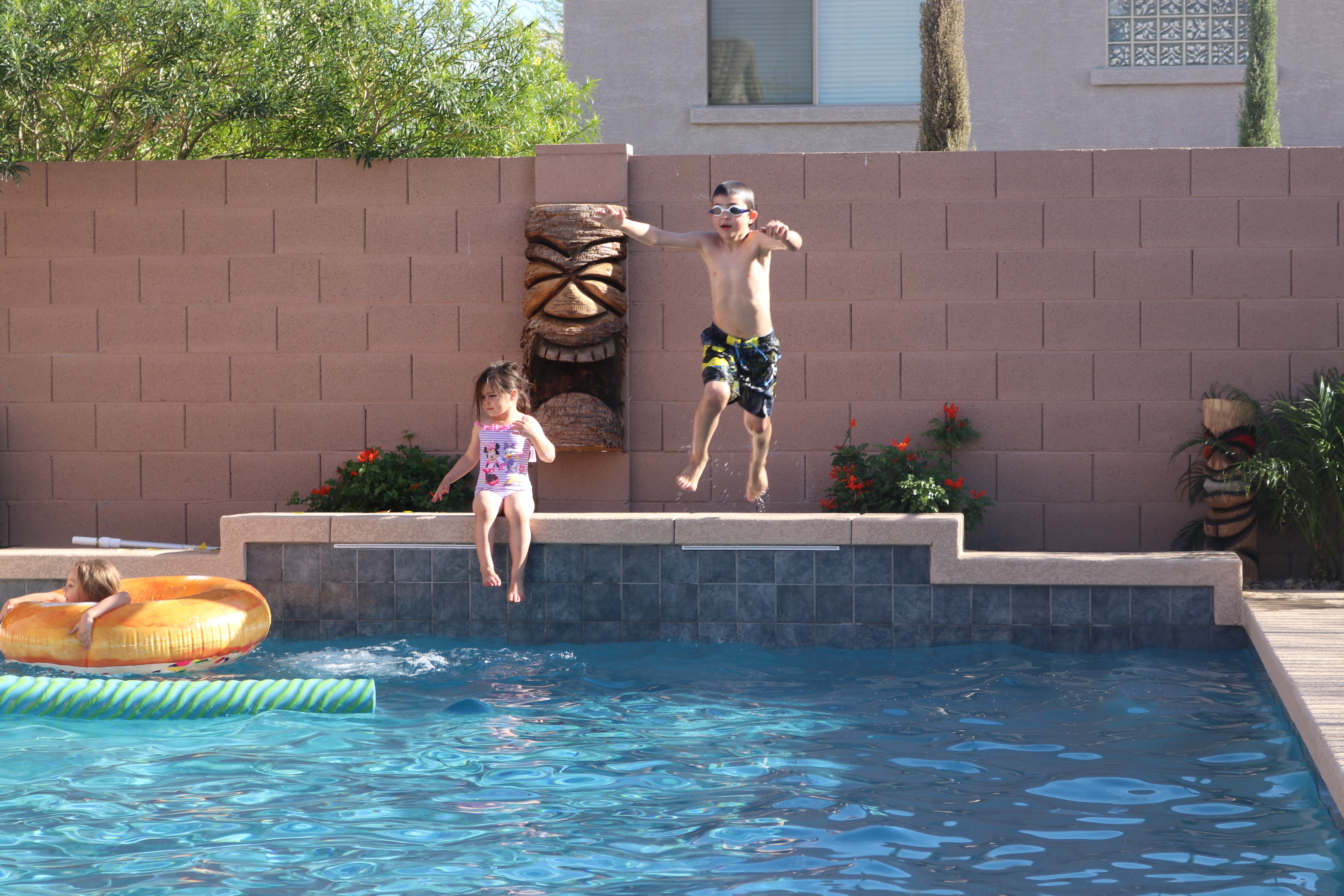 The Deignan family of Phoenix, AZ partnered with Presidential Pools, Spas & Patio to builde their new backyard swimming pool. Below is a short interview about their experience.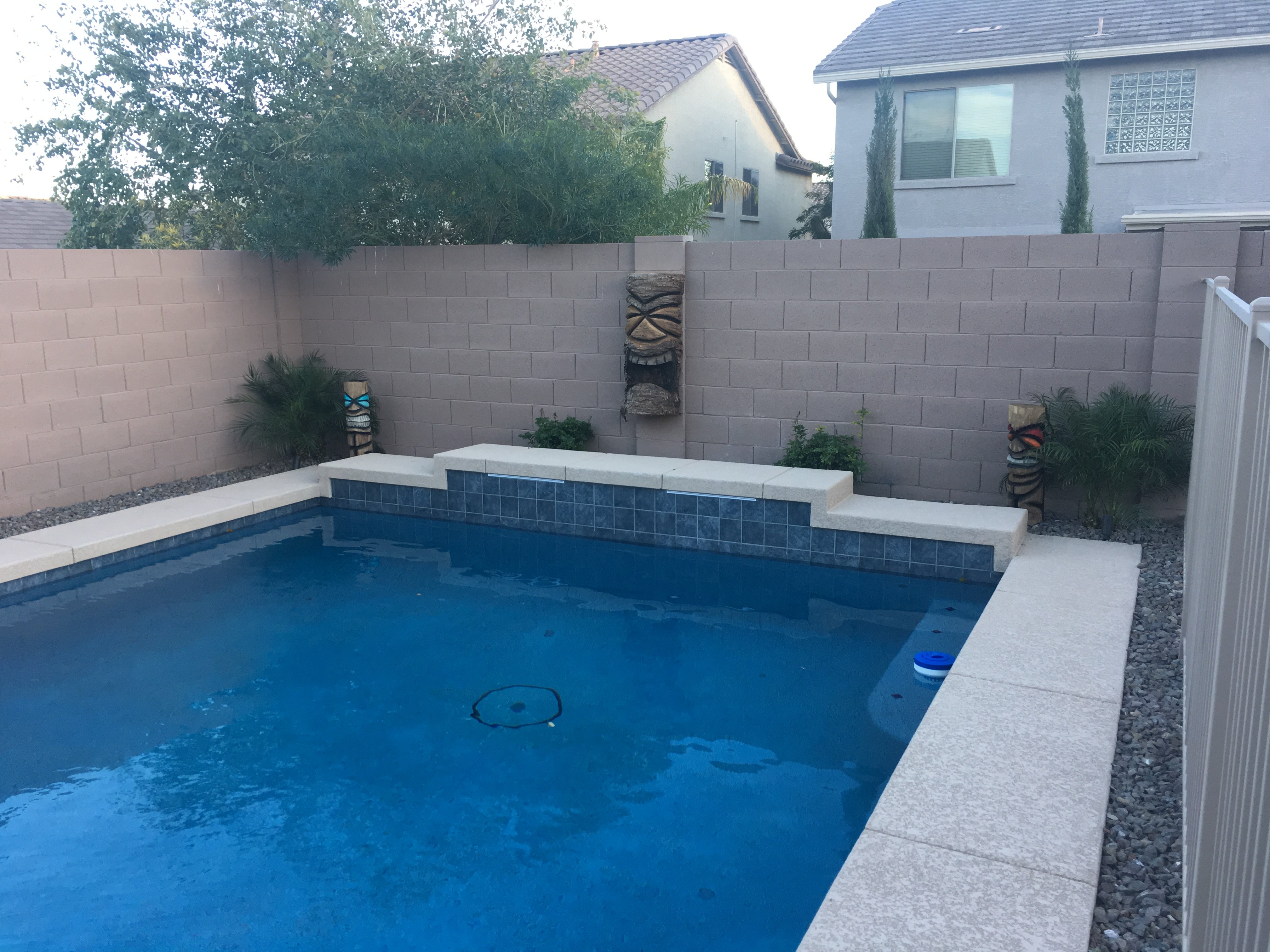 Why is having a pool important to you and your family?
Arizona summers are so hot, we wanted to have something for our family to do together in those hot summer months. With four kids, we knew this would be the perfect thing for our family!
Which features were most important to you in designing your pool?
We don't have a huge backyard, so we wanted our design to make the most of the space that is available. That's why we went with a geometric design.
Lots of space for our big family to play, relax and cool off. We also wanted it to be "functional". With four young kids we opted for the cool decking. We absolutely love how it turned out.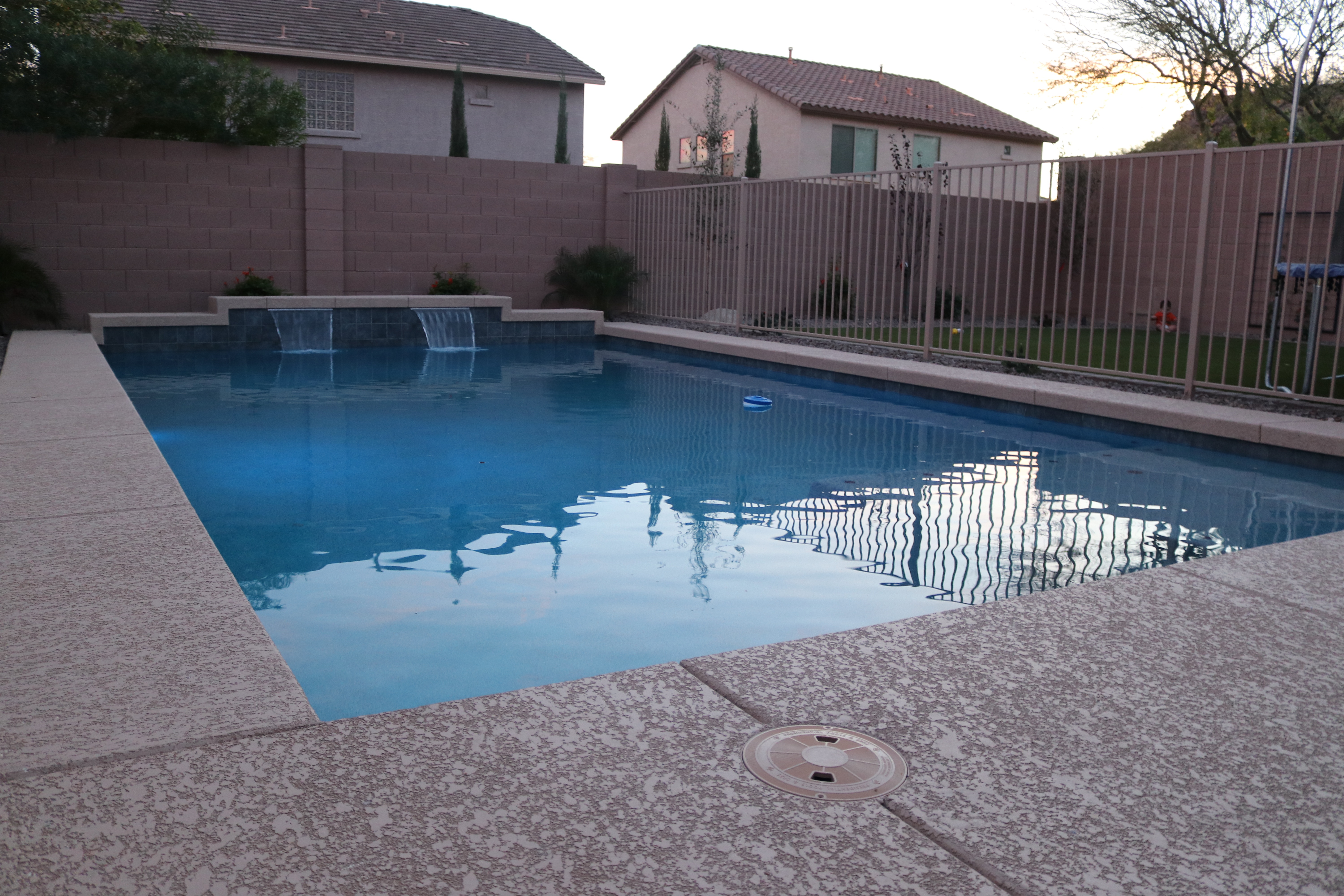 What advice would you offer to those just starting the pool building process?
Do your research, ask friends and family that owns pools, and ask lots of questions to your pool builders!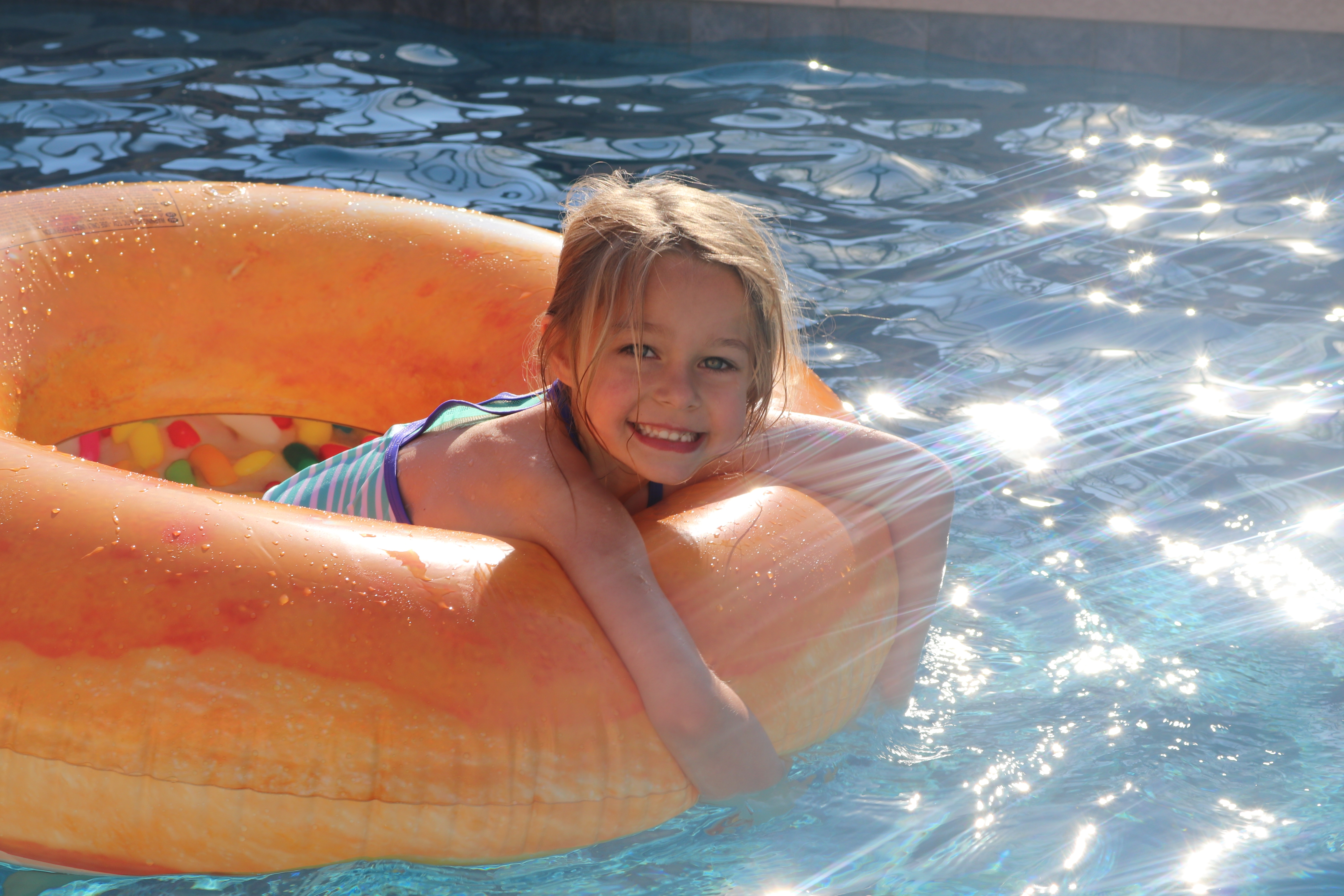 Why did you choose Presidential Pools, Spas & Patio as your pool builder?
We interviewed three companies before selecting Presidential Pools.
We left our initial appointment with Presidential Pools feeling listened to, respected, and valued. We didn't feel any type of pressure and we loved our sales rep. He brought in his own pool building experience and didn't try to sell us anything we didn't need. We knew after that first appointment we were going with Presidential Pools.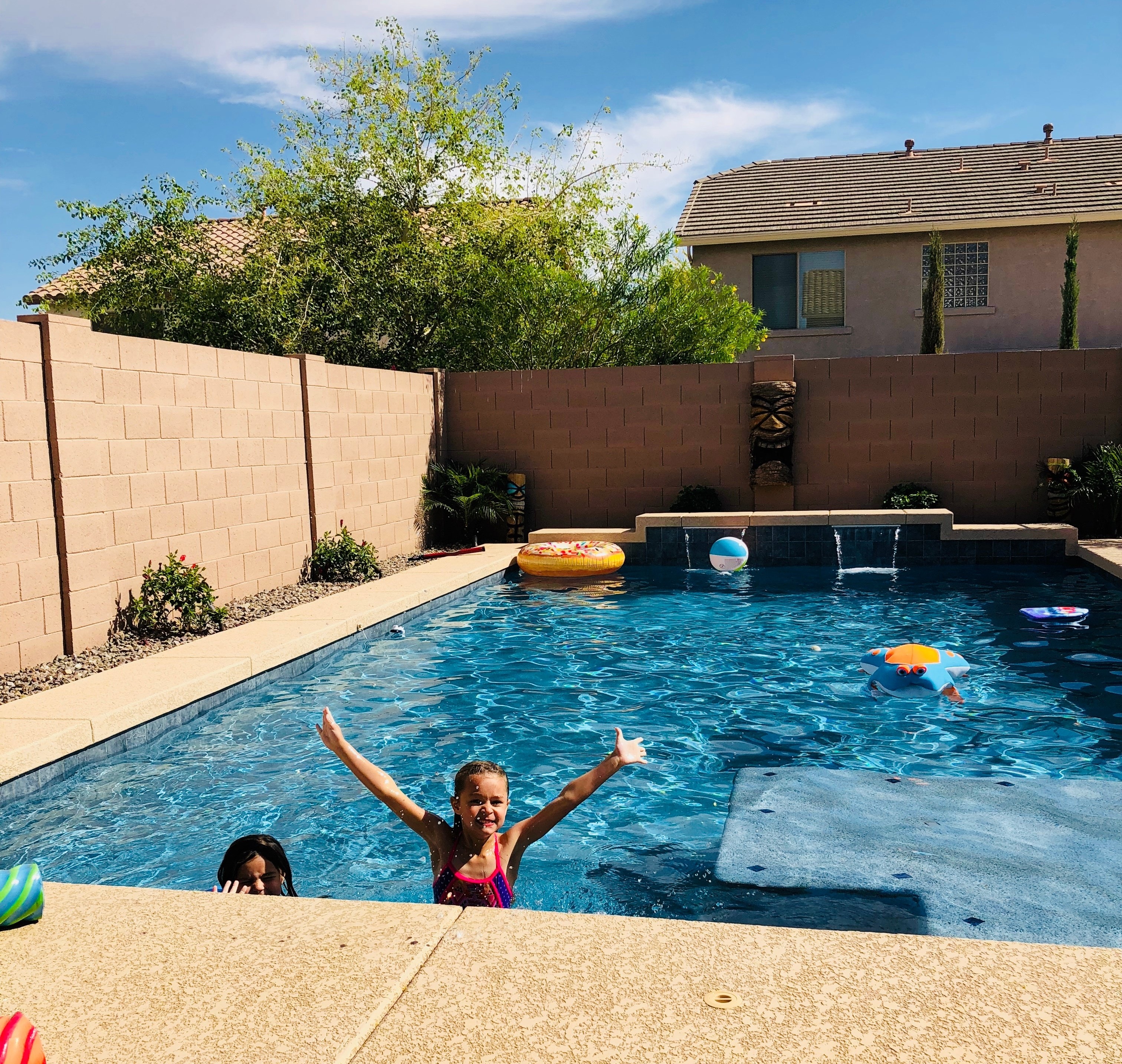 What do you like most about your pool now?
We went for functional when building our pool, but between the tile, water feature, and LED light it still has an elegant feel!
We love that we can just walk outside and feel like we can easily relax in our own backyard.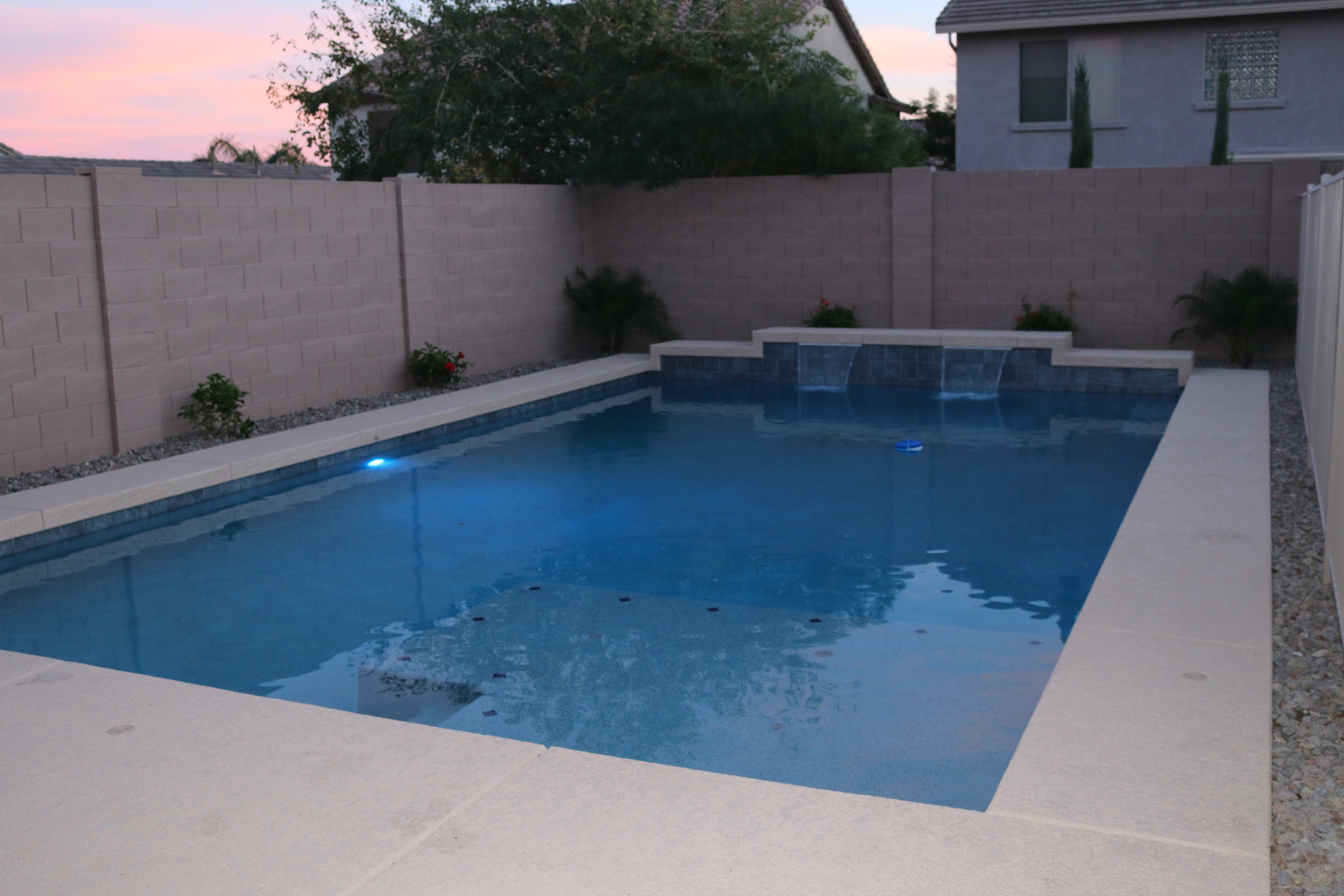 Want to see more stories like this?