THE HEDMAN FAMILY OF PHOENIX, ARIZONA PARTNERED WITH PRESIDENTIAL TO BUILD THEIR DREAM BACKYARD, AND WERE NICE ENOUGH TO SHARE PICTURES AND DETAILS ABOUT THEIR PROJECT, ALONG WITH ADVICE FOR THOSE OF YOU WHO MAY BE LOOKING TO BUILD A SWIMMING POOL.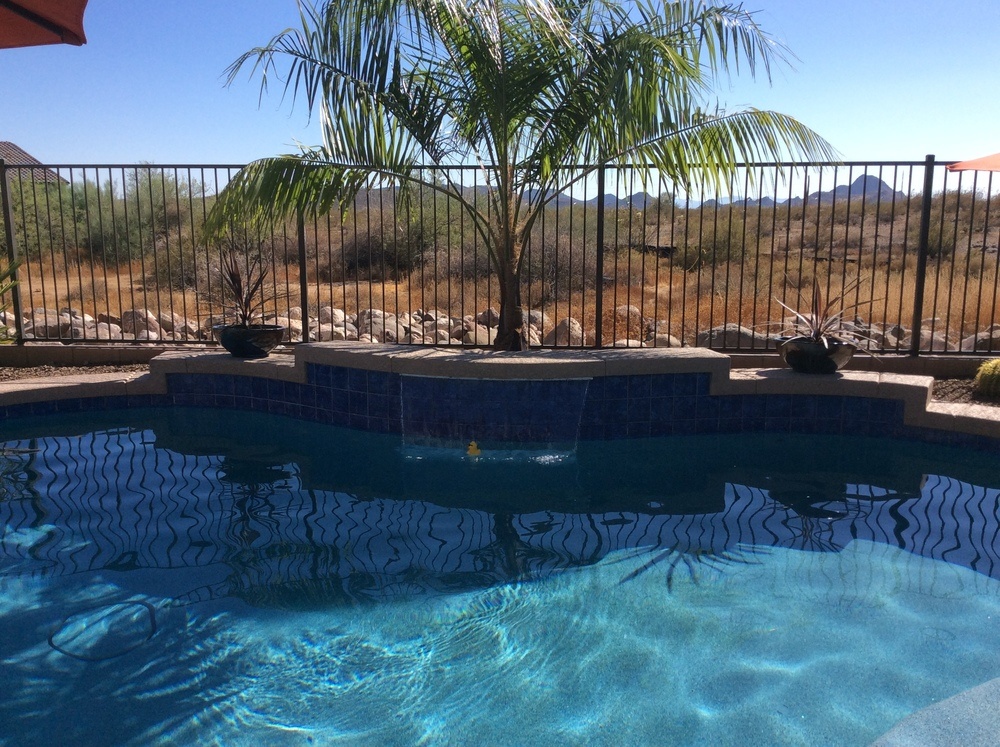 In deciding to build a new house, the Hedman family realized it only made sense to build a pool at the same time. The ability to work with the home builder and Presidential Pools made it easy to schedule and finalize the terms without having to finance multiple times.
Here is more of what the Hedmans had to say about their pool project:
WHAT FEATURES WERE MOST IMPORTANT TO YOU IN DESIGNING YOUR POOL?
The design and cleaning system. The ability to have a pool that is not only fun but beautiful and easy to maintain was an easy decision to make.

WHY DID YOU CHOOSE PRESIDENTIAL POOLS, SPAS & PATIO AS YOUR POOL BUILDER?
We chose Presidential Pools because Steven designed a pool based on listening to what we wanted and delivered a design that was a winner. His expertise and timeliness far surpassed two other pool companies.
WHAT DO YOU LIKE MOST ABOUT YOUR POOL NOW?
The pool is beautiful, always clean, and extremely inviting during the heat of the summer.
WHAT ADVICE WOULD YOU OFFER TO THOSE JUST STARTING THE POOL BUILDING PROCESS?
Do your homework. Not all pools are alike nor are pool companies, apparently. It was also helpful to talk to other pool owners and learn from their experiences.