THE Nevius FAMILY OF Maricopa, ARIZONA PARTNERED WITH PRESIDENTIAL Pools TO BUILD THEIR DREAM BACKYARD. They WERE nice ENOUGH TO share before and after pictures of their backyard, as well as advice to those looking to build a pool.
The Nevius family had used Presidential Pools, Spas & Patio as their pool builder before, so they knew where to go when they were ready to build again! As a bonus, and for the first time ever on this blog, we're sharing before and after pictures of their backyard:
Before:

After: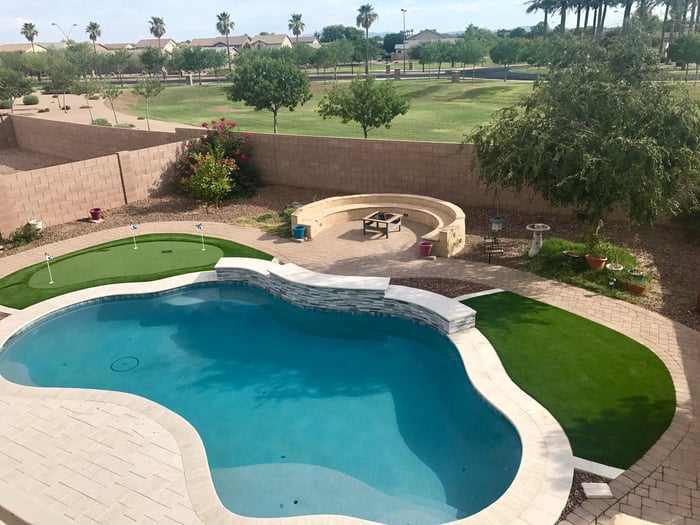 This isn't your first pool, why is having a pool so important to you and your family?
It's much easier to tolerate the summer heat with a pool to cool off in. We also like spending time with family and friends and having a pool is a great place to enjoy everyone.
What features were most important to you in designing your pool?
We have had a pool before, so we knew that we wanted certain features. We had the in-floor cleaning system, and definitely wanted that again. We also knew that we wanted some sort of water feature, but didnt want to spend a lot of money. We just wanted the pool to have some personality, but be affordable as well.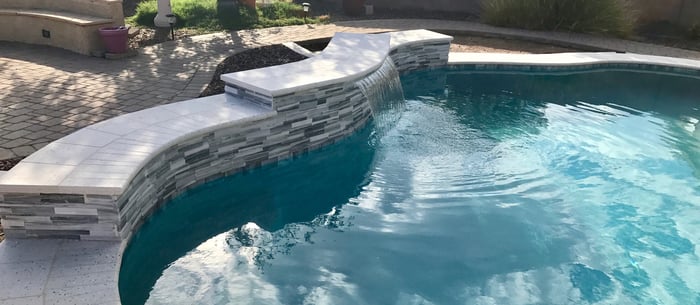 WHAT ADVICE WOULD YOU OFFER TO THOSE JUST STARTING THE POOL BUILDING PROCESS?
We would recommend looking at different pictures and designs for inspiration and don't settle, especially with the
virtual technology
, you should be able to get the pool you're dreaming of.
We visited the
Gilbert location
, which has the
pool park
. This is very helpful to see colors, features and designs, rather than relying on brochures to try to pick out options. Other builders that we visited were not able to showcase their products like this.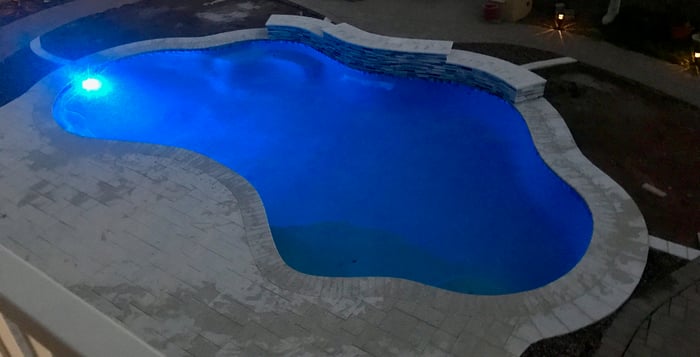 Why did you choose Presidential Pool, Spas & Patio as your pool builder?
We've built with Presidential Pools in the past and it was a smooth process from beginning to end, any concerns are addressed quickly and remedied, we knew Presidential Pools would stand behind their pool 100%, and the price was hard to beat.
What do you like most about your pool now?
Everything, really. We love the look of the pavers and coping around the pool, the stones on the water eature really add a stylish look to the overall appearance of the pool and fit well with the water feature we picked out. The larger second step is great to just relax on and also for our grandson to play on, and the putting green and Astroturf just bring the whole backyard together.