THE SHARRETT FAMILY OF LITCHFIELD PARK, ARIZONA PARTNERED WITH PRESIDENTIAL TO BUILD THEIR DREAM BACKYARD, AND WERE NICE ENOUGH TO SHARE PICTURES AND DETAILS ABOUT THEIR PROJECT, ALONG WITH ADVICE FOR THOSE OF YOU WHO MAY BE LOOKING TO BUILD A SWIMMING POOL.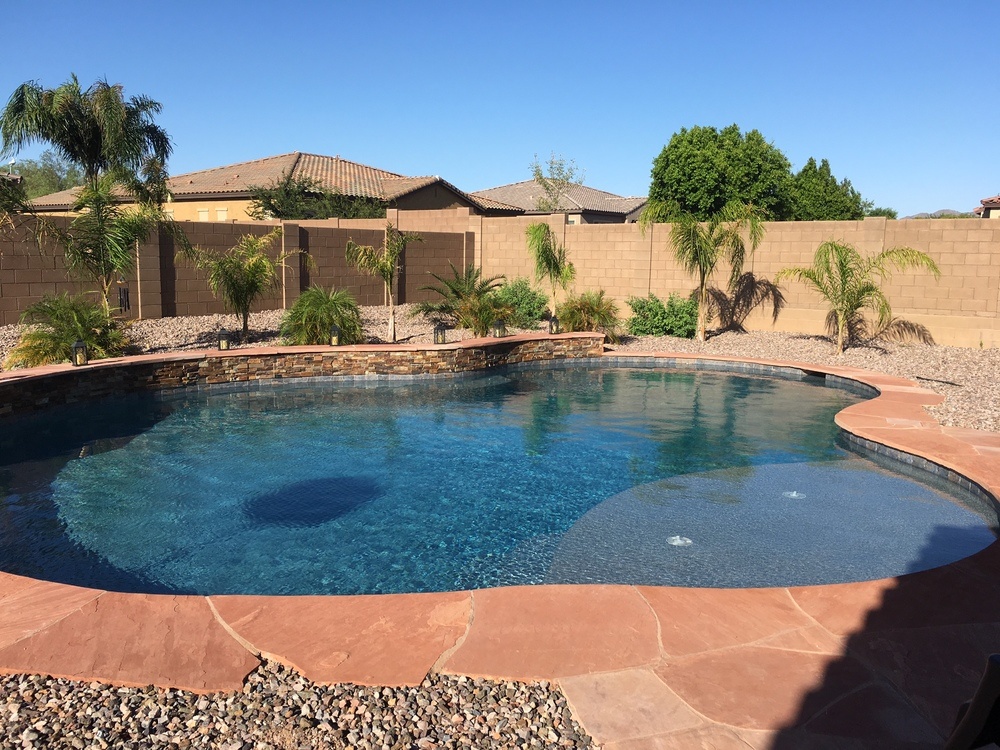 The Sharrett family realized summers in Arizona were nearly unbearable without a pool. Now, owning a pool gives them more time to spend together as a family. It also helps serve as therapy for their autistic son who loves the water!
Below are some the Sharrett's own words about their project:
WHAT FEATURES WERE MOST IMPORTANT TO YOU IN DESIGNING YOUR POOL?
Pebble surface, natural stone on the deck, natural stone on the bond beam, in-floor cleaning system, variable speed pump, diving pool, and the sun step.
WHY DID YOU CHOOSE PRESIDENTIAL POOLS, SPAS & PATIO AS YOUR POOL BUILDER?
Presidential Pools was recommended by a friend and coach we know. We are a baseball family and many people at PP are also, including the owner. You also gave us a great price for the awesome pool we built.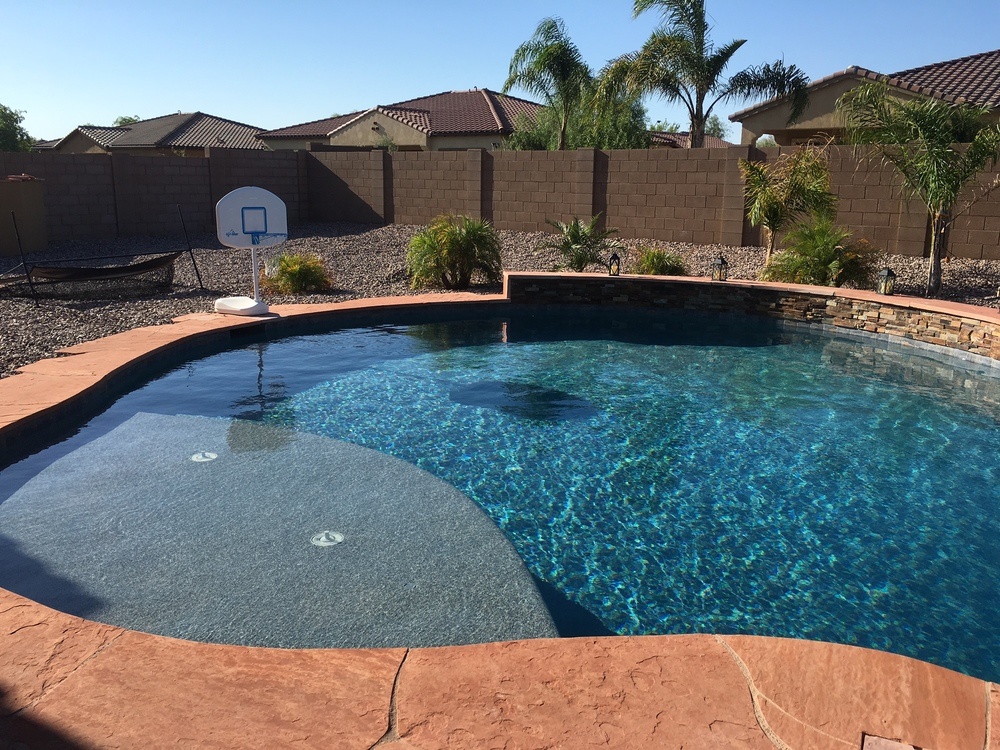 WHAT DO YOU LIKE MOST ABOUT YOUR POOL NOW?
The extra depth in the diving end keeps the temperature down in the pool. We considered going with a play pool and I'm glad that we didn't. The in-floor cleaning system reduces my maintenance time. It looks great and we smile each time we look out our sliding glass door!
WHAT ADVICE WOULD YOU OFFER TO THOSE JUST STARTING THE POOL BUILDING PROCESS?
Go on the Internet and look at pictures of finished pool projects. Settle on a type of shape and then make a prioritized list of features that you want. Very few of us have an unlimited budget so prioritizing your upgrades is important. Buy as big of a pool as you can afford because you can't expand it later. We saved money by going with a simple in-deck chlorination system and that allowed us to purchase another upgrade we really wanted. Most importantly, ask your designer/salesperson how to do your project in a way that capitalizes on offered incentives.