THE BOVA FAMILY OF CHANDLER HEIGHTS, ARIZONA, PARTNERED WITH PRESIDENTIAL TO BUILD THEIR DREAM BACKYARD. THEY WERE NICE ENOUGH TO SHARE PICTURES AND DETAILS ABOUT THEIR PROJECT, ALONG WITH ADVICE FOR THOSE OF YOU WHO MAY BE LOOKING TO BUILD A SWIMMING POOL.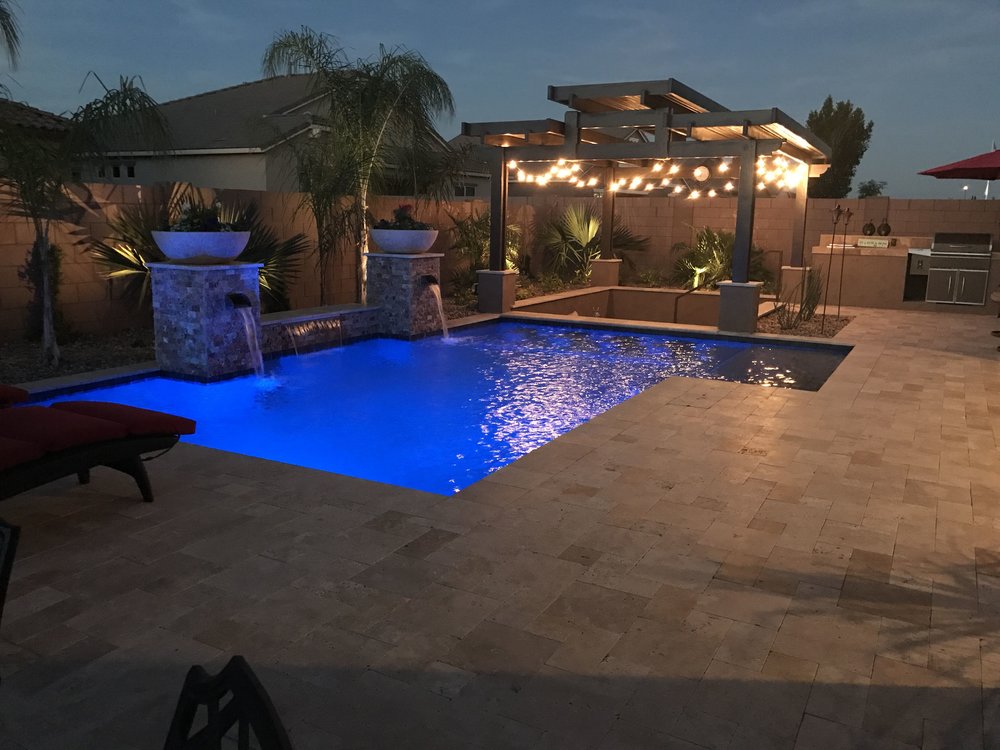 WHAT PROMPTED YOU TO BUILD A POOL?
We moved to Arizona where it gets HOT! Coming from California, we needed an outdoor escape to cool off.
WHAT FEATURES WERE MOST IMPORTANT TO YOU IN DESIGNING YOUR POOL?
The water feature, swim up bar, and baja step were important us.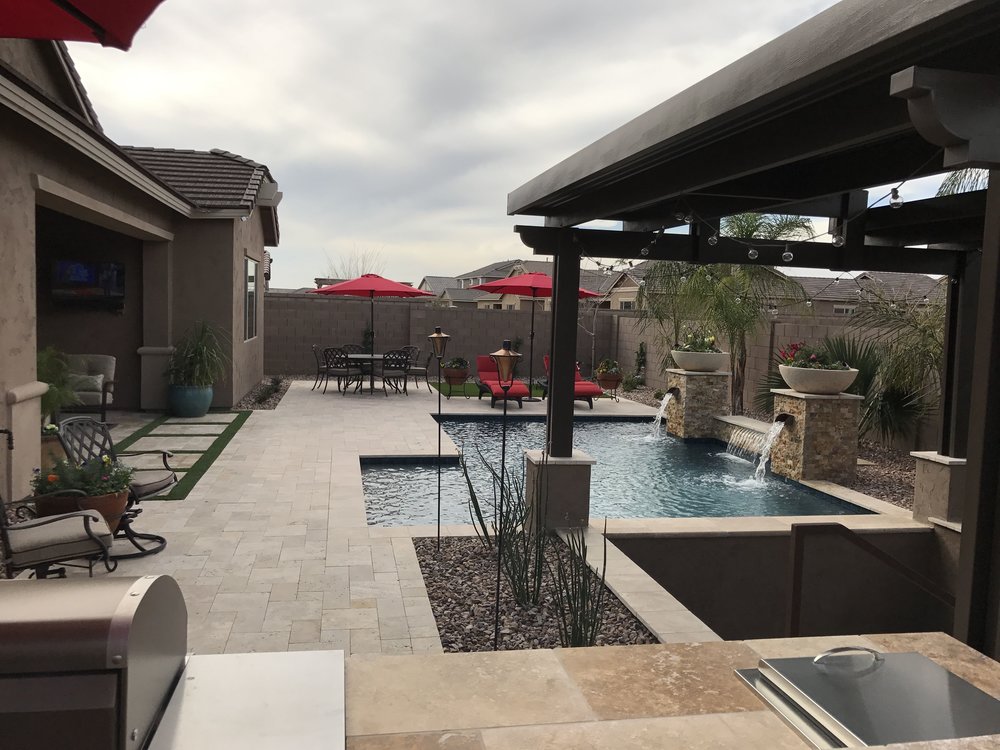 WHY DID YOU CHOOSE PRESIDENTIAL POOLS, SPAS & PATIO AS YOUR POOL BUILDER?
Presidential was the preferred builder in our development.
WHAT DO YOU LIKE MOST ABOUT YOUR POOL NOW?
Everything
WHAT ADVICE WOULD YOU OFFER TO THOSE JUST STARTING THE POOL BUILDING PROCESS?
Take a look on Pinterest or other sites and figure out what features you really want in a pool. Go big! You can always downsize.