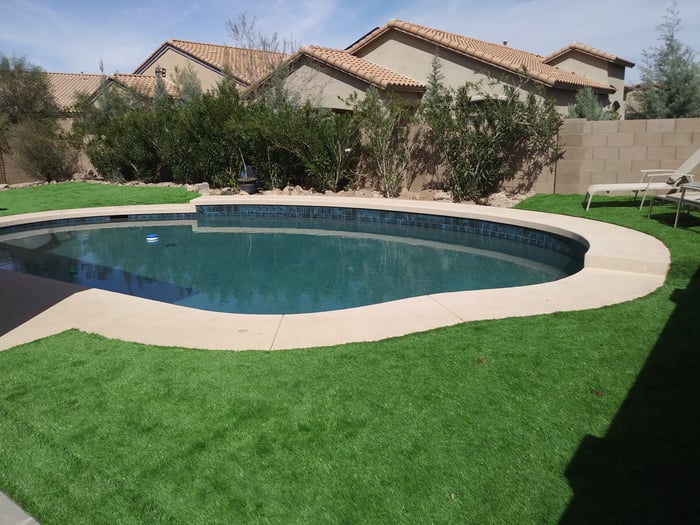 The Cross family of Marana, AZ partnered with Presidential Pools, Spas & Patio to build their new backyard swimming pool. Below is a short interview about their experience.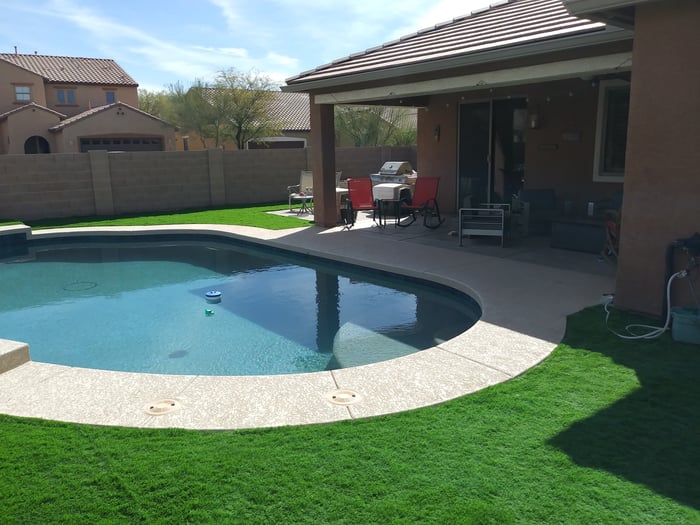 Why is having a pool important to you and your family?
It was important because we moved from a place where we had much more land and wanted to enjoy relaxing in the heat.
Which features were most important to you in designing your pool?
Self cleaning and salt. We didn't want to work too hard on our pool and we didn't want to have chemicals!
What advice would you offer to those just starting the pool building process?
Know what you want and don't settle. You only get one shot at it!
Also, have landscaping ready to go after construction, as it can get messy.
Why did you choose Presidential Pools, Spas & Patio as your pool builder?
We had you do a pool for us before outside of Phoenix and were happy with it--and still are!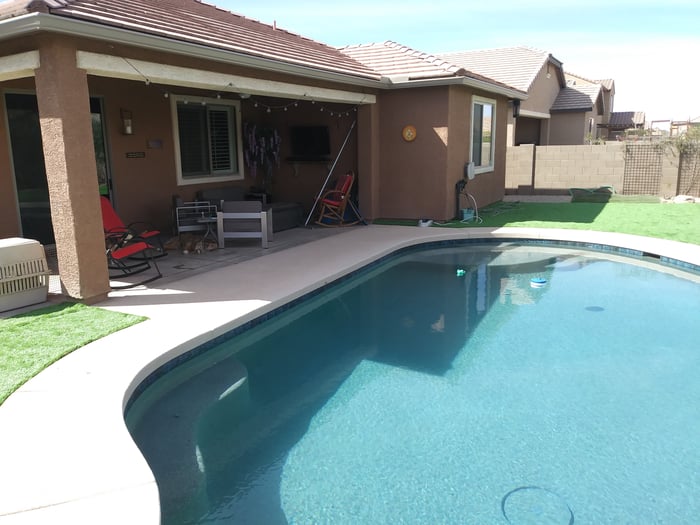 Want to see more stories like this?
Ready to start designing your new backyard? Call us at 480-967-9467, visit any of our locations, or click here.