The Dellinger family of Queen Creek, AZ partnered with Presidential Pools, Spas & Patio to build their new backyard swimming pool. BElow is a short interview about their experience.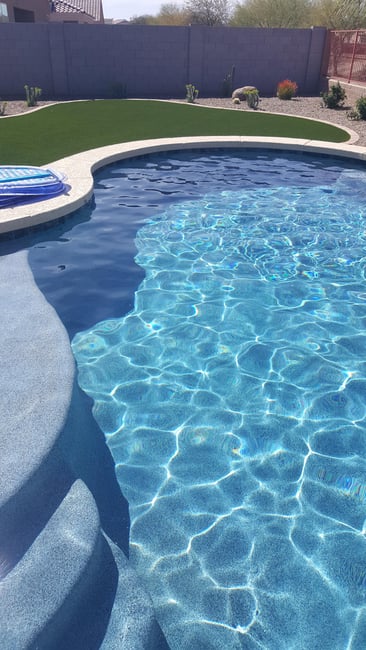 Why is having a pool important to you and your family?
We wouldn't be able to enjoy backyard in Arizona summer heat without a pool!
Which features were most important to you in designing your pool?
The heater/cooler was important so that we could swim for even more months during the year. The size and color of the pool were also very important.
What advice would you offer to those just starting the pool building process?
Use Presidential Pools. Straight forward, hassle free experience at competitive price.
Why did you choose Presidential Pools, Spas & Patio as your pool builder?
With such a large purchase I had to really be confident in the company I went with. And frankly,
Jordan Frabasilio, came across as the most trustworthy out of all the companies I spoke with. He didn't try to sell me something I couldn't afford. And the price was reasonable.
What do you like most about your pool now?
EVERYTHING. SERIOUSLY. Couldn't be happier with my pool.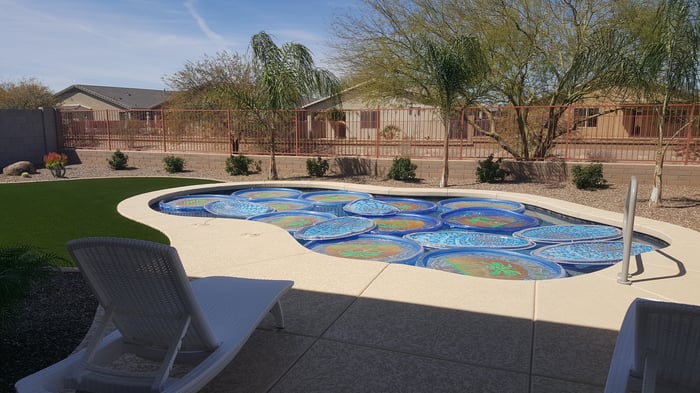 Want to see more stories like this?
Ready to start designing your new backyard? Call us at 480-967-9467, visit any of our locations, or

click here

.