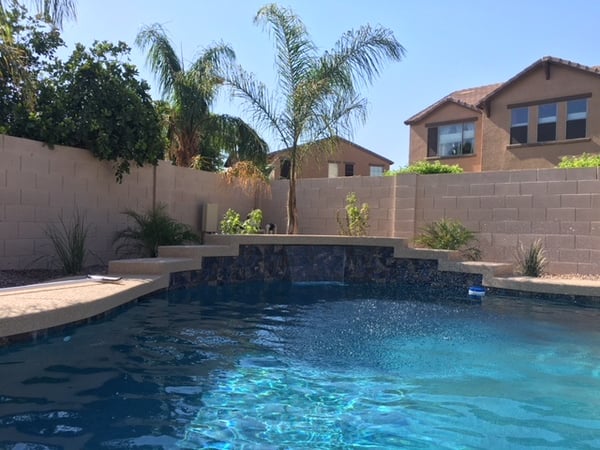 THE Deyoung FAMILY OF GILBERT, AZ PARTNERED WITH PRESIDENTIAL POOLS, SPAS & PATIO TO BUILD THEIR NEW BACKYARD SWIMMING POOL. BELOW IS A SHORT INTERVIEW ABOUT THEIR EXPERIENCE WORKING WITH ARIZONA'S #1 RATED POOL BUILDER.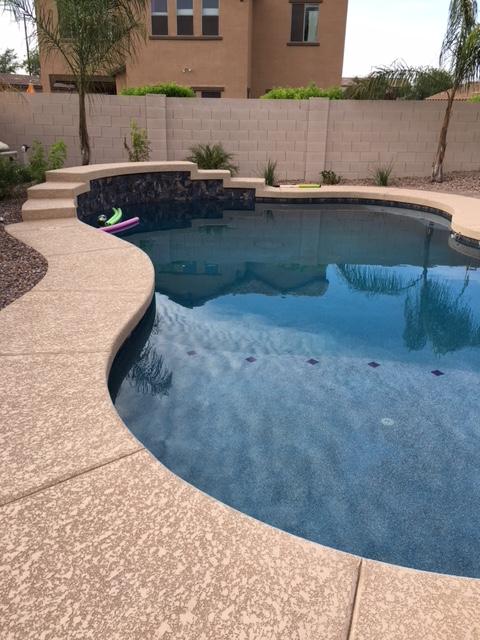 Why is having a pool important to you and your family?
Having a pool was important to our family because we love spending time together and enjoy having friends over.
During the summer it was always hard to find things to do because it was so hot out. Now with our pool, we have a great space to entertain and cool off.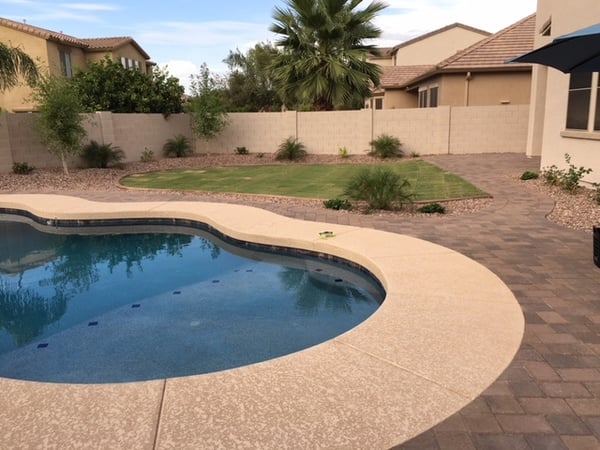 Which features were most important to you in designing your pool?
The most important features to me were having a large
Baja step
, a water feature, and a swimming pool design that maximized the space in our backyard.
We loved the
sheer descent
because it felt very elegant yet simple. We wanted a pool design that didn't take up our entire backyard.
What advice would you offer to those just starting the pool building process?
The advice I would give is to talk to friends who already have pools and see what they love about their pool and what they would do differently. We really used a lot of these different opinions to help decide what we really wanted with our pool design.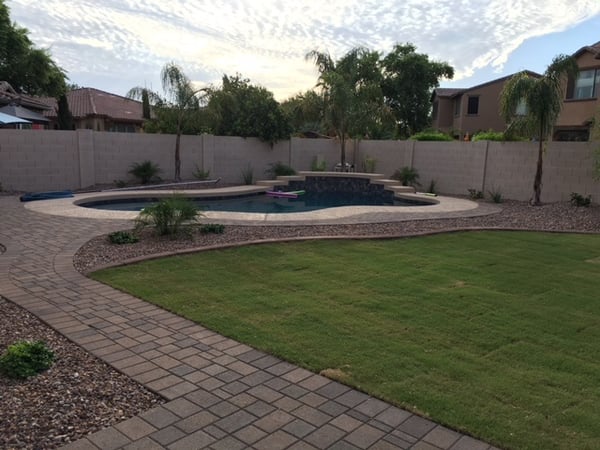 Why did you choose Presidential Pools, Spas & Patio as your pool builder?
We chose Presidential because they have a long, good history in the area. They are a reputable company who stands behind their product.
What do you like most about your pool now?
I love being able to swim whenever we want to. I love looking out my kitchen window and seeing my water feature and the beautiful blue water. It just completes our house and has really helped my house become a home.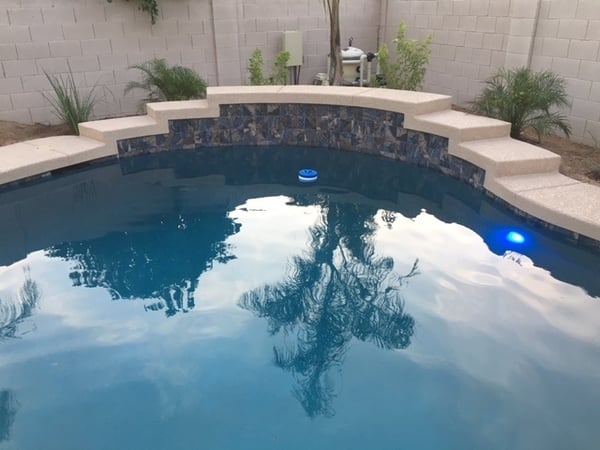 Want to see more stories like this?

Ready to start designing your new backyard? Call us at 480-967-9467, visit any of our locations, or click here.