THE FRADENBURGH FAMILY OF CHANDLER, ARIZONA, PARTNERED WITH PRESIDENTIAL TO BUILD THEIR DREAM BACKYARD. THEY WERE NICE ENOUGH TO SHARE PICTURES AND DETAILS ABOUT THEIR PROJECT, ALONG WITH ADVICE FOR THOSE OF YOU WHO MAY BE LOOKING TO BUILD A SWIMMING POOL.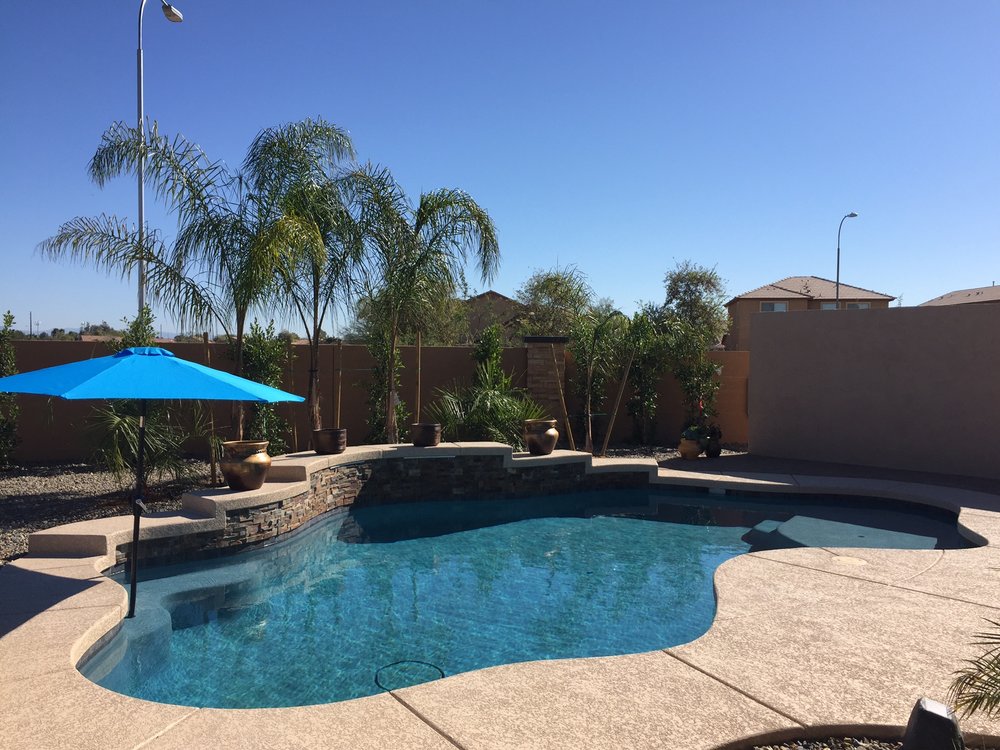 WHAT PROMPTED YOU TO BUILD A POOL?
Being from Montana, the summer heat here is unbearable so we wanted a pool to cool down and have something for the grand kids to do when they visit.
WHAT FEATURES WERE MOST IMPORTANT TO YOU IN DESIGNING YOUR POOL?
Heater/Chiller, water feature and ease of operation. Cool design.
WHY DID YOU CHOOSE PRESIDENTIAL POOLS, SPAS & PATIO AS YOUR POOL BUILDER?
Size of company, reputation, price.
WHAT DO YOU LIKE MOST ABOUT YOUR POOL NOW?
Made our backyard a paradise!
WHAT ADVICE WOULD YOU OFFER TO THOSE JUST STARTING THE POOL BUILDING PROCESS?
Take your time in the design phase. There are so many options and variations. Study the plans, look at other pool designs and let your imagination run wild.