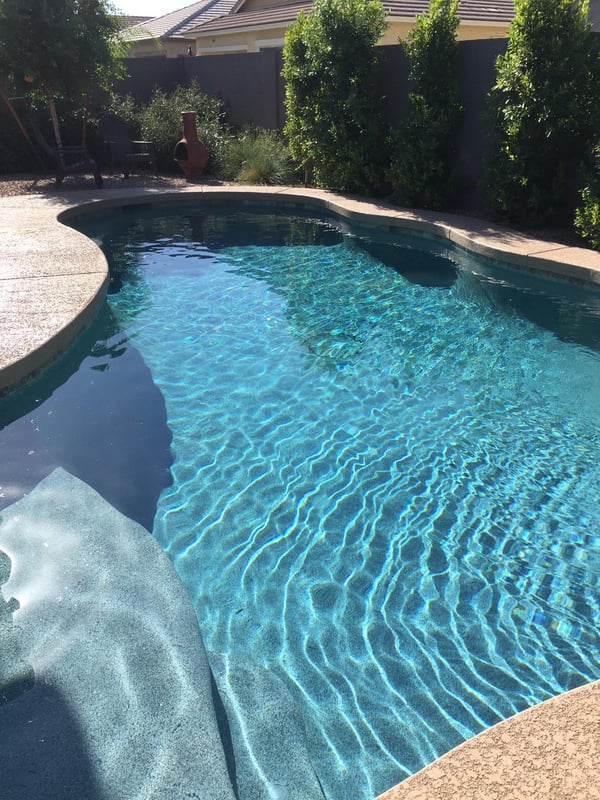 "Our yard is very small but the pool looks great in it. Our landscaping is doing great and it will soon be our private oasis once all our trees fill in. Thank you!"
THE Gafa FAMILY OF GILBERT, AZ PARTNERED WITH PRESIDENTIAL POOLS, SPAS & PATIO TO BUILD THEIR NEW BACKYARD SWIMMING POOL. BELOW IS A SHORT INTERVIEW ABOUT THEIR EXPERIENCE WORKING WITH ARIZONA'S #1 RATED POOL BUILDER.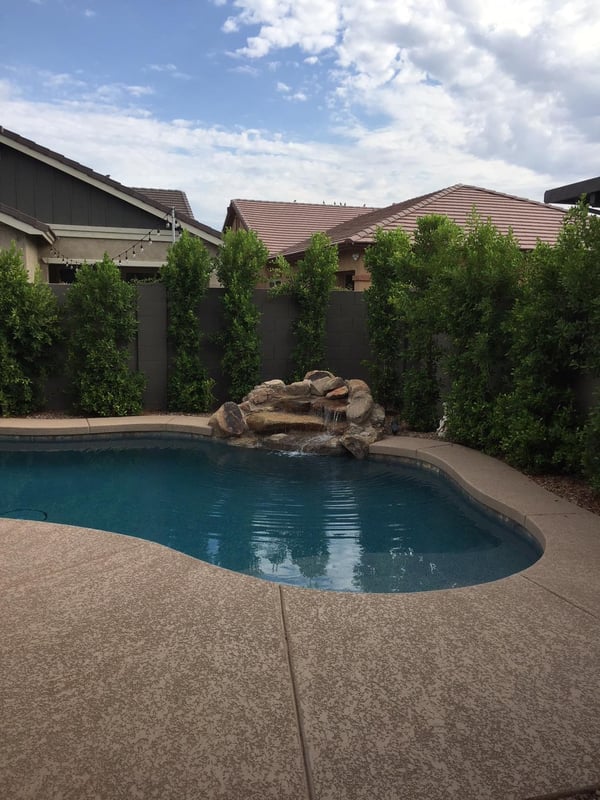 Why is having a pool important to you and your family?
Moving to Arizona from Long Island was a big change. Back there, having a pool wasn't really worth it because of the short summers. We realized after starting to look for a home in Arizona having a pool is kind of a must if you like to be outside in the summer.
Which features were most important to you in designing your pool?
The bottom cleaners, free form design, and Pebble Radiance finish were very important to us.
What advice would you offer to those just starting the pool building process?
My advice for someone starting a new project would be to definitely get the in-floor cleaning system, it works amazing. Put in everything you can afford, because once it's done it's hard to add things.
The Pebble Radiance finish looks amazing. We added a heavier electric line so if we wanted to add a heater in the future it wouldn't be a big deal to do. I would also have put pavers in instead of the concrete deck.
Why did you choose Presidential Pools, Spas & Patio as your pool builder?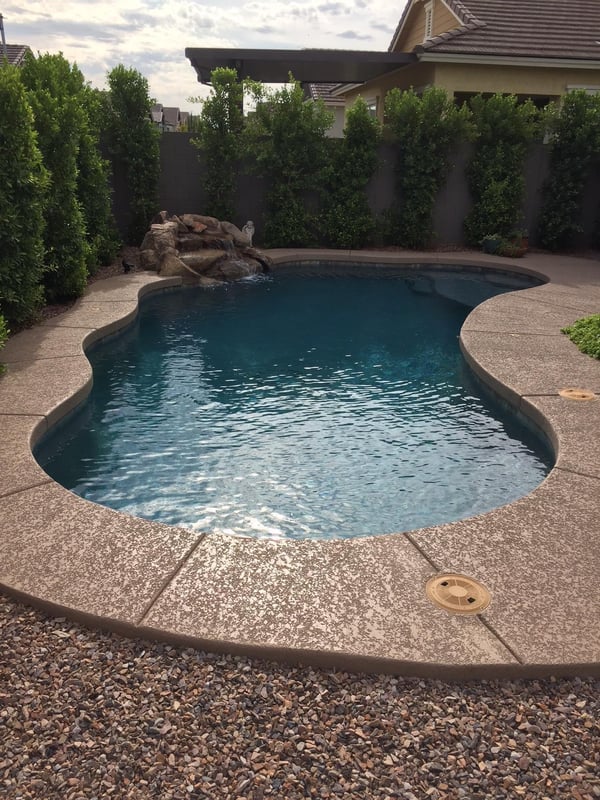 Want to see more stories like this?
Ready to start designing your new backyard? Call us at at 480-967-9467, visit any of our locations, or click here.