The Herber family of Queen Creek, AZ partnered with Presidential Pools, Spas & Patio to build their new backyard pool. They were nice enough to share their experience and pictures of their pool here.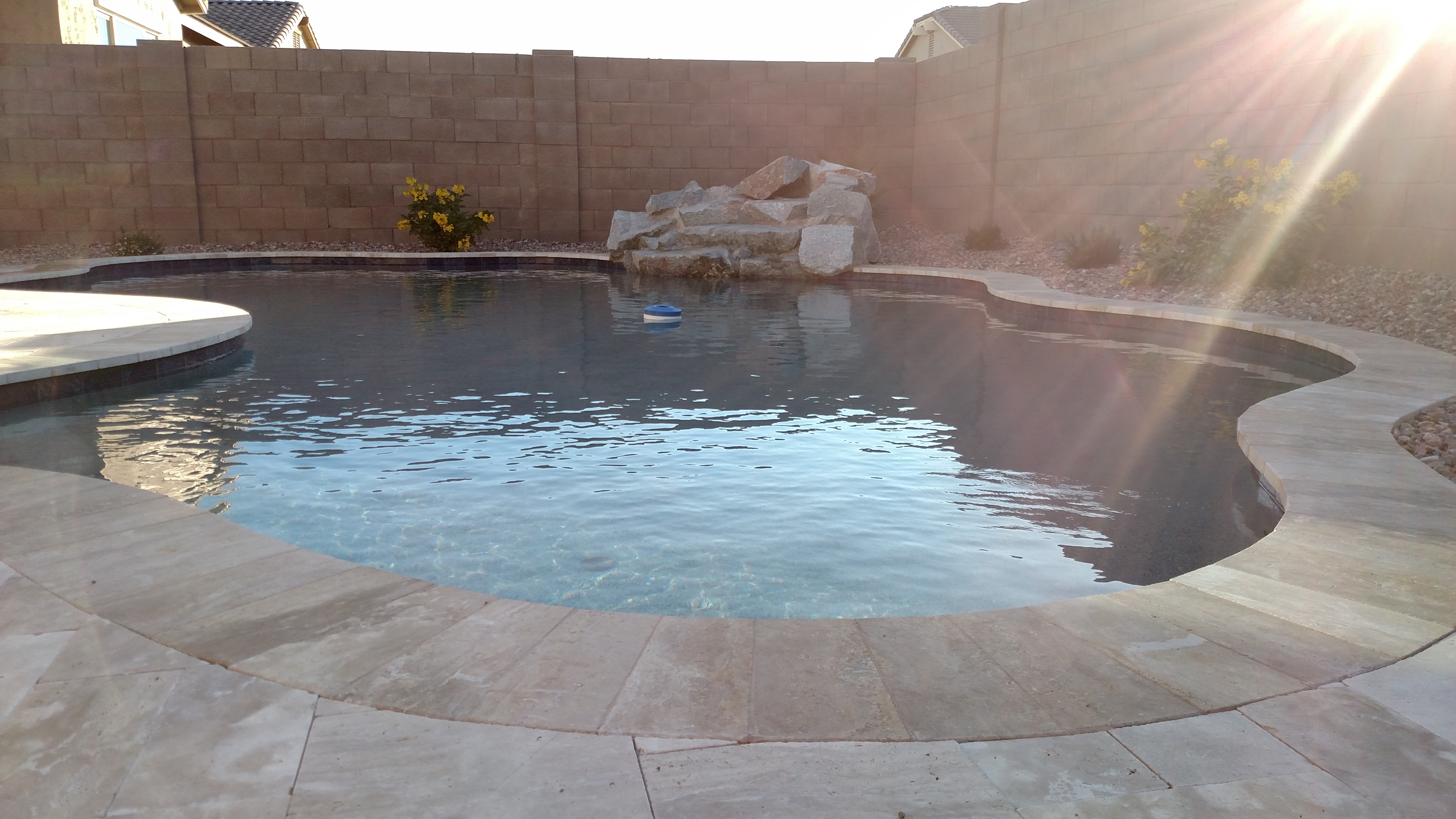 Why is having a pool important to you and your family?
We love to be able to just walk out to the backyard and get in. The convenience of it being right there is so nice. The grand kids enjoy as well, so it's a great way to entice them to come to our place!

Which features were most important to you in designing your pool?
The size of the pool was really important to us. We wanted something big enough to kind of spread out in. Having the baja step was important as well. It's a great spot to cool off while relaxing.
The waterfall feature looks amazing!

What advice would you offer to those just starting the pool building process?
My advice would be talk to someone at Presidential Pools. Their staff is amazing to work with.

Why did you choose Presidential Pools, Spas & Patio as your pool builder?
I chose Presidential due to reputation of being a good honest builder and they did not disappoint.

What do you like most about your pool now?
I like everything about this pool, although I probably like the looks of the waterfall feature most. My wife would say the baja step, she loves that thing!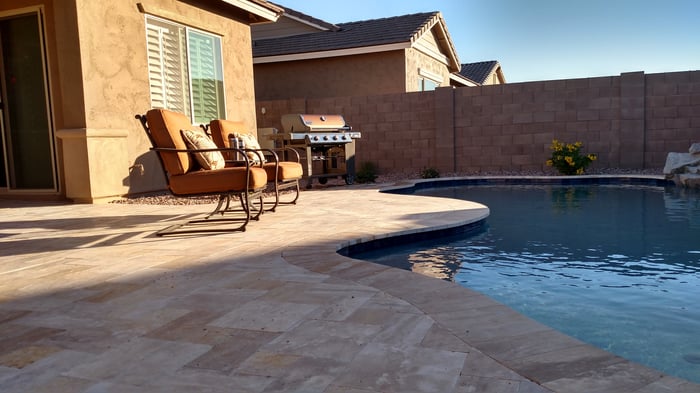 Want to see more stories like this?

Ready to start designing your new backyard?