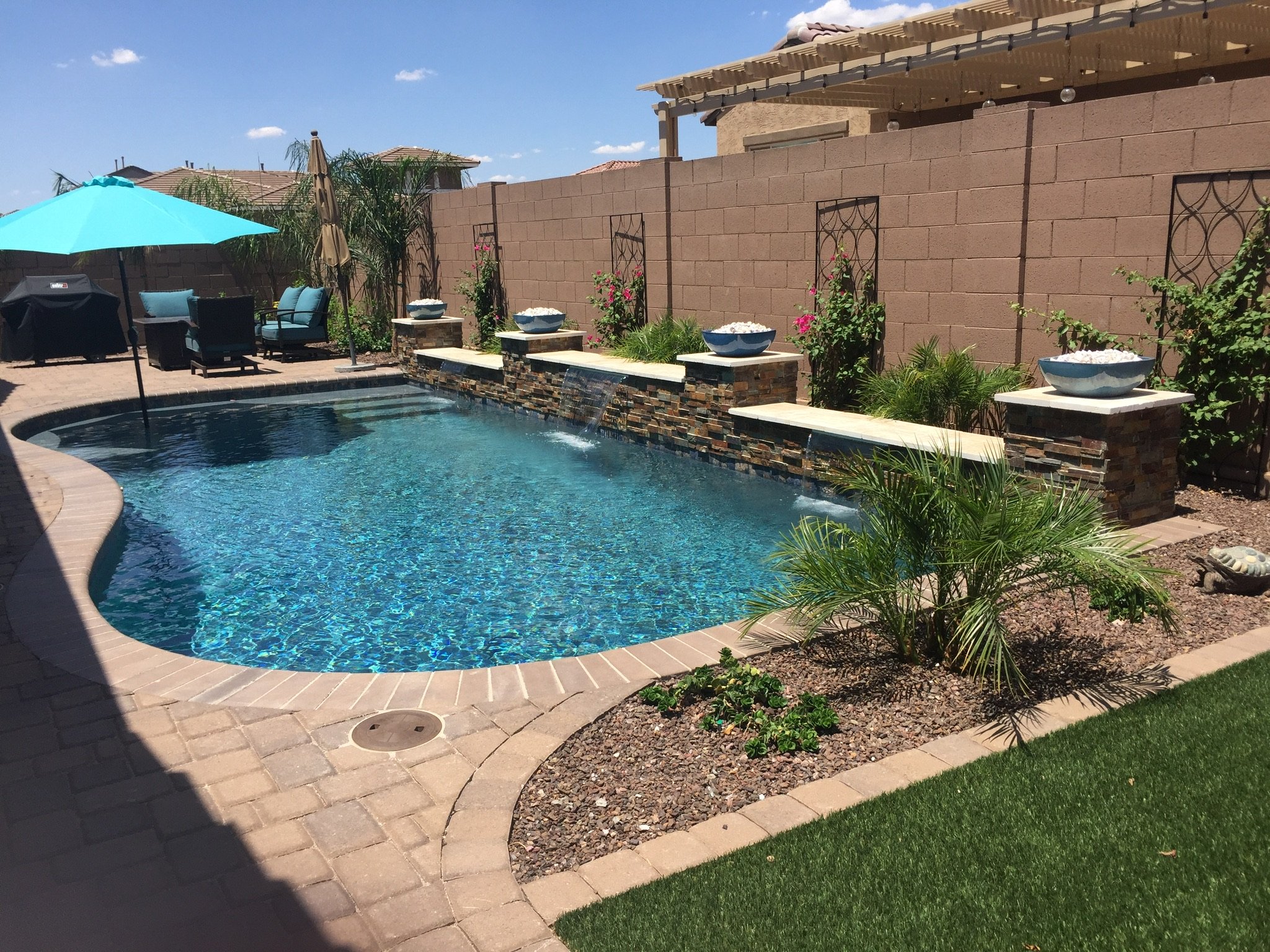 THe Lickar family of Mesa, AZ partnered with Presidential Pools, Spas & Patio to build their new backyard swimming pool. Below is a short interview about their experience.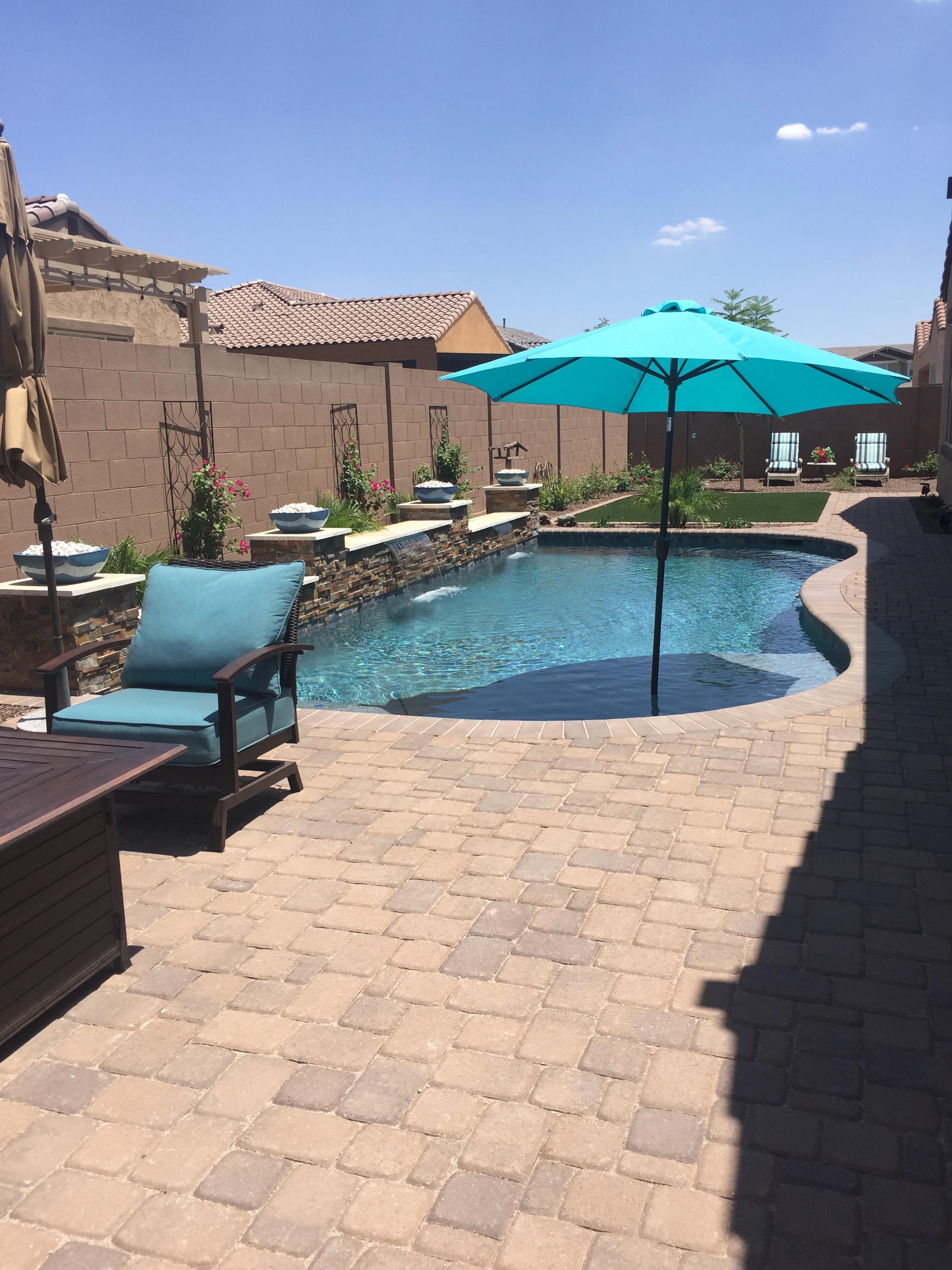 Why is having a pool important to you and your family?
Besides being a great way to relax, it allows us fun family times with children and grand children.
Which features were most important to you in designing your pool?
Color, water feature and the landings or seating areas.
What advice would you offer to those just starting the pool building process?
It is worth the wait. Take your time and think through your design and placement.
Why did you choose Presidential Pools, Spas & Patio as your pool builder?
They had a great reputation and it was one of three mentioned by a friend who builds homes.
What do you like most about your pool now?
We were a bit worried as we did not have a lot of space to work with. But we love how it turned out. It turned out great.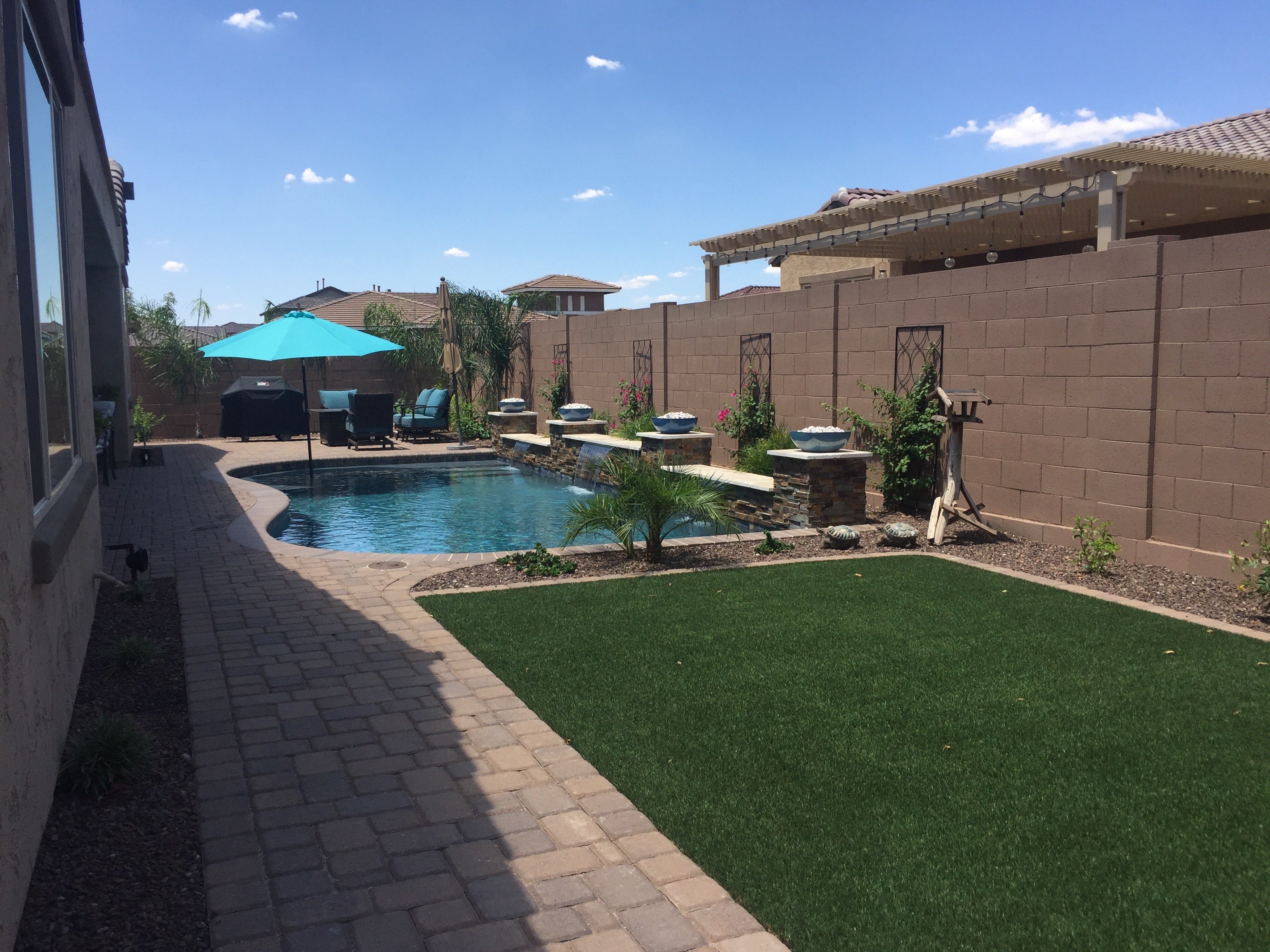 Want to see more stories like this?
Ready to start designing your new backyard? Call us at at 480-967-9467, visit any of our locations, or click here.