THE MALIS FAMILY OF CAVE CREEK, ARIZONA, PARTNERED WITH PRESIDENTIAL TO BUILD THEIR DREAM BACKYARD. THEY WERE NICE ENOUGH TO SHARE PICTURES AND DETAILS ABOUT THEIR PROJECT, ALONG WITH ADVICE FOR THOSE OF YOU WHO MAY BE LOOKING TO BUILD A SWIMMING POOL.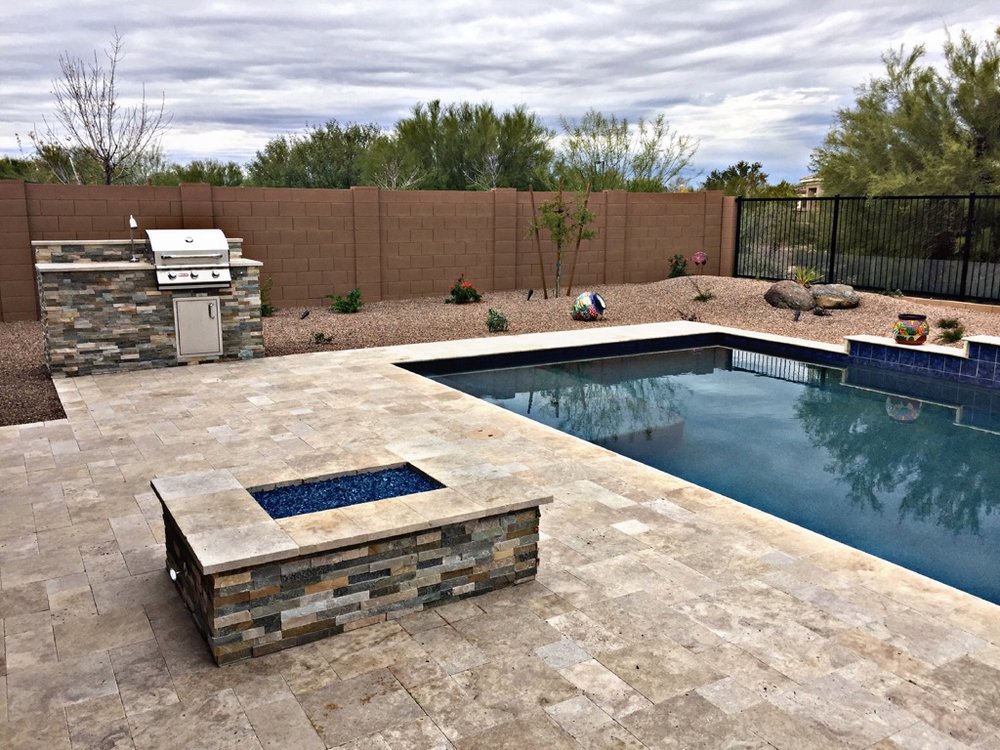 WHAT PROMPTED YOU TO BUILD A POOL?
New construction in Arizona. Moved from the Chicago area. Had to have a pool! It's Arizona!
WHAT FEATURES WERE MOST IMPORTANT TO YOU IN DESIGNING YOUR POOL?
The three and half foot to five foot depth, Baja Shelf, and Waterfall Shear.
WHY DID YOU CHOOSE PRESIDENTIAL POOLS, SPAS & PATIO AS YOUR POOL BUILDER?
Presidential Pools builds the most pools in Arizona. That says a lot. They had the best price and best equipment too.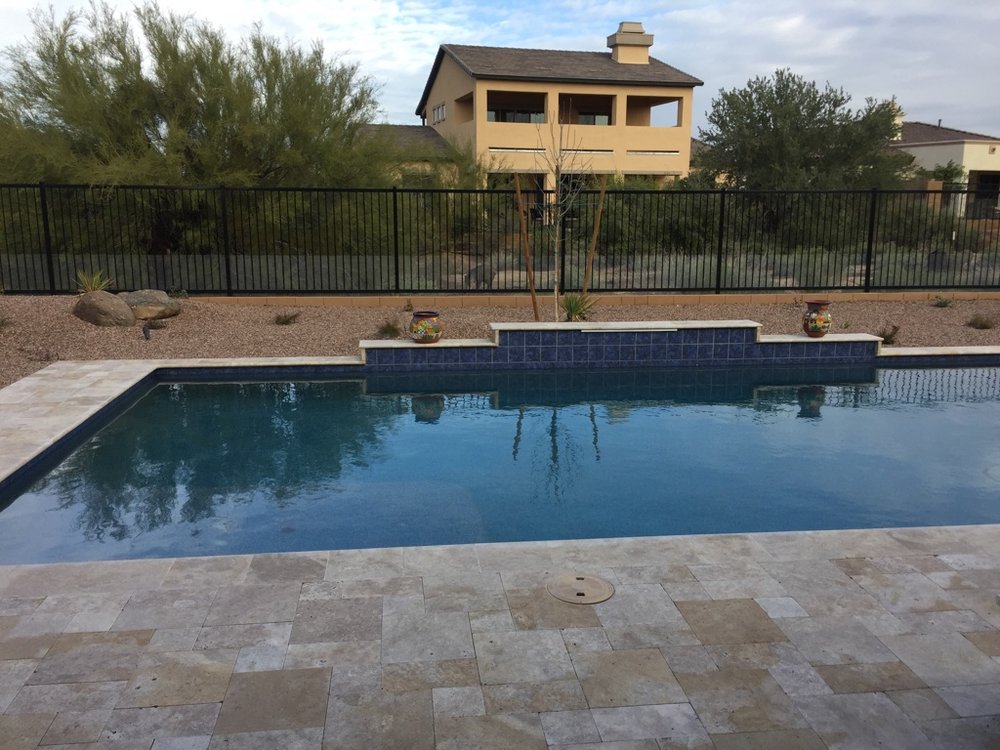 WHAT DO YOU LIKE MOST ABOUT YOUR POOL NOW?
Well, we've only been in a couple of times since it's early in the season, and I'm learning Pool 101 as I go regarding upkeep and chemical maintenance. But it looks great and will be wonderful when the weather heats up!
WHAT ADVICE WOULD YOU OFFER TO THOSE JUST STARTING THE POOL BUILDING PROCESS?
Get some estimates, compare equipment and features, call for referrals from completed projects.