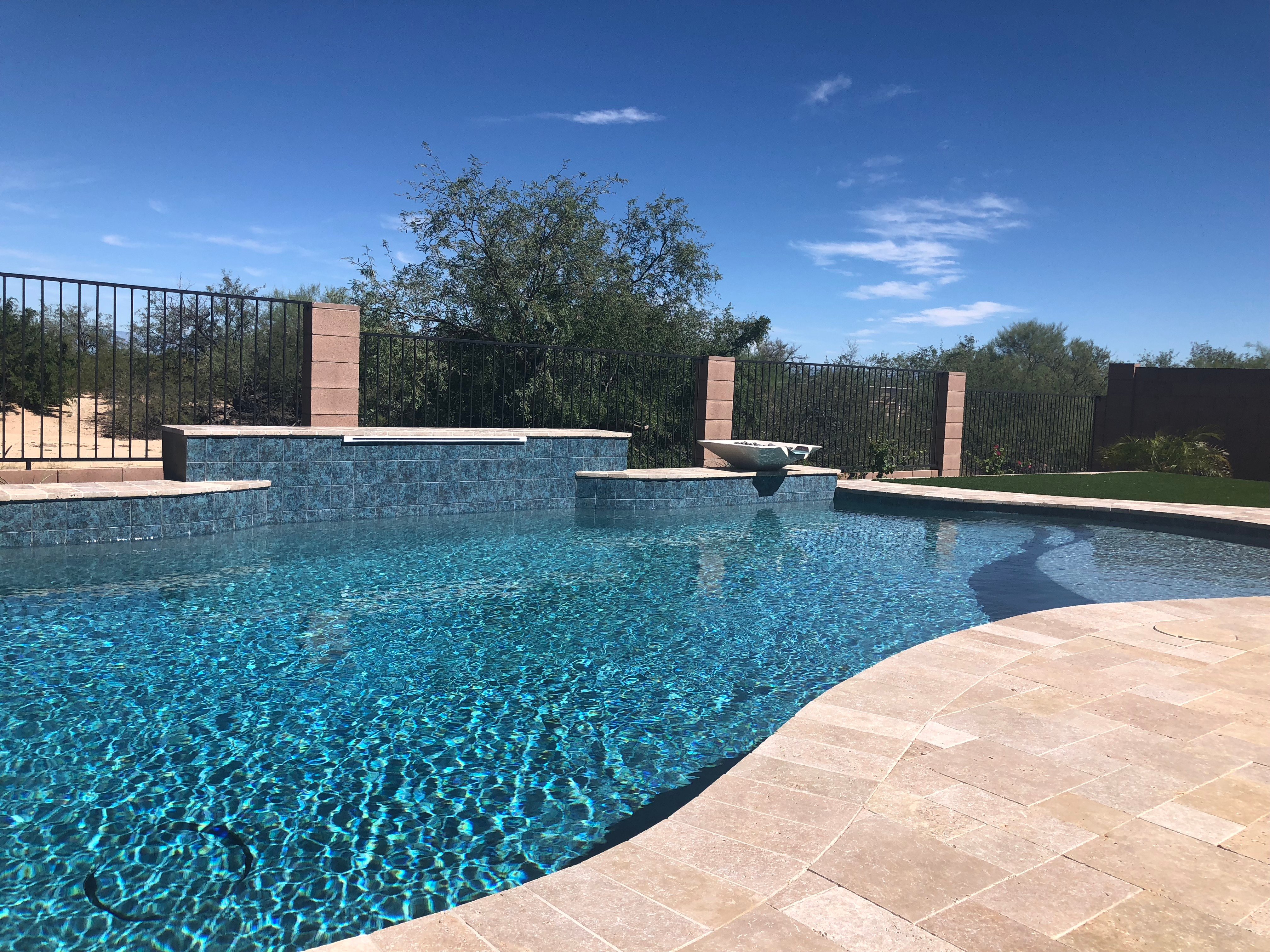 The Nash family of Sahuarita, AZ partnered with Presidential Pools, Spas & Patio to build their new backyard swimming pool. Below is a short interview about their experience with Arizona's most trusted pool builder.

Why is having a pool important to you and your family?
My husband and I love to entertain, so having a pool where all the neighbors can feel comfortable to just come over and relax and allow the kids to swim is awesome.
Which were you looking for in your pool design?
We wanted a pool that was functional for swimming laps but had a few water features for ambiance. We wanted a simple design.


What advice would you offer to those just starting the pool building process?
Be patient. It is not a race and if you want a quality pool you will need to allow the process to happen from start to finish. Presidential Pools are the experts, so let them do their job!


Why did you choose Presidential Pools, Spas & Patio as your pool builder?
We asked realtors, friends and went to home shows to get ideas and then we did a lot of research on equipment, textures and what works best in the desert environment.
Once we had that done, we researched what company could offer us the most for our money and then looked at current customer reviews. Presidential came out on top. They were not the cheapest and not the most expensive, but for value they offered the most. We have always felt you get what you pay for. Current customer reviews played a key impact on our decision and then, of course, the sales person is key because if you do not have a connection or don't feel like you can trust his/her word then the company will not get our business.


What do you like most about your pool now?
I love having relaxing time around the pool with friends and family. I love looking at my backyard from my living room of kitchen, it's so peaceful and tranquil. I love being able to walk out and take a dip anytime in these hot desert summers to cool off and then go about my day.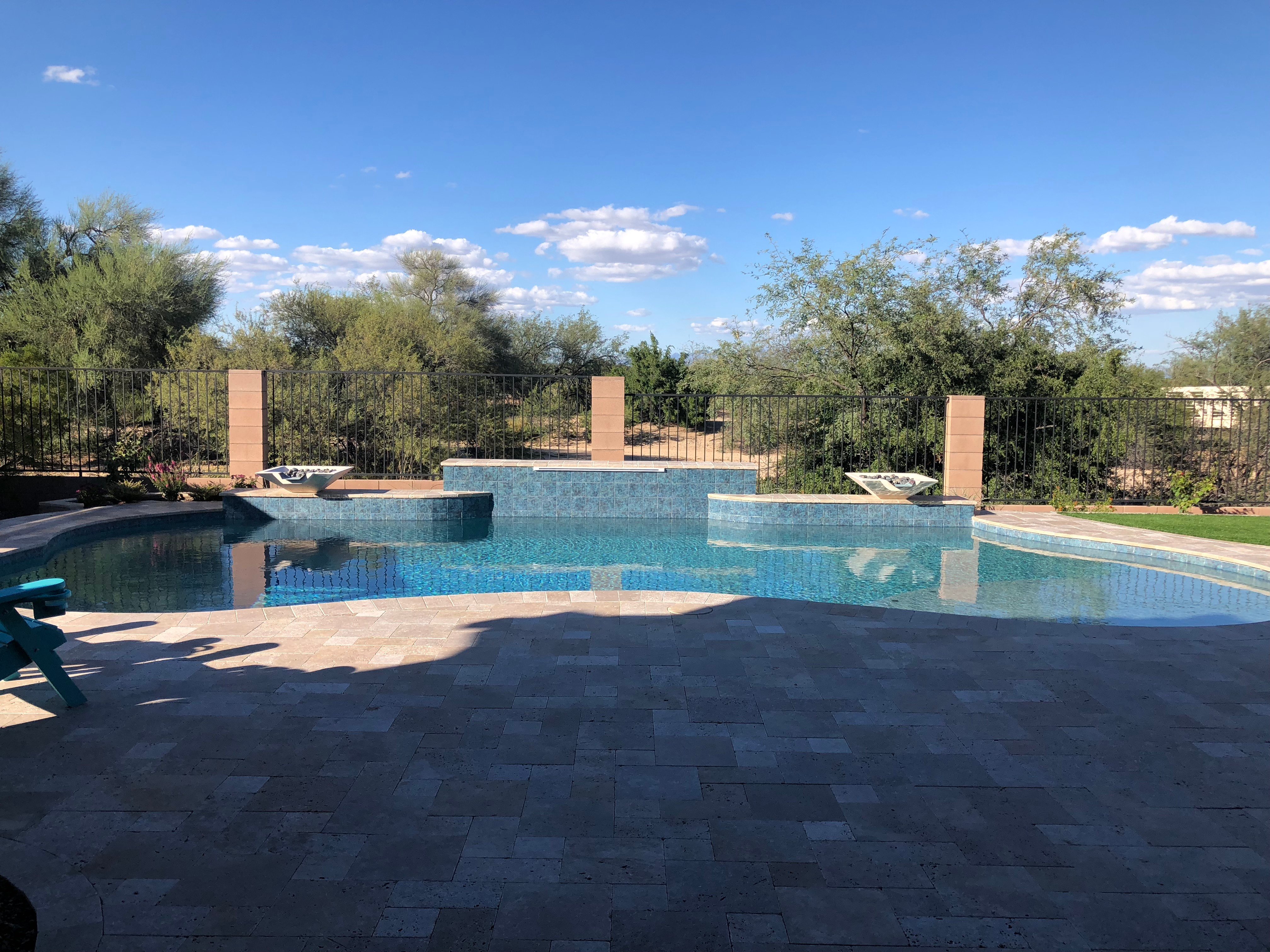 Want to see more stories like this?
Ready to start designing your new backyard? Call us at 520-572-5617, visit any of our locations, or click here.