The Nicholls family of Phoenix, AZ partnered with Presidential Pools, Spas & Patio to build their new backyard swimming pool. Below is a short interview about their experience.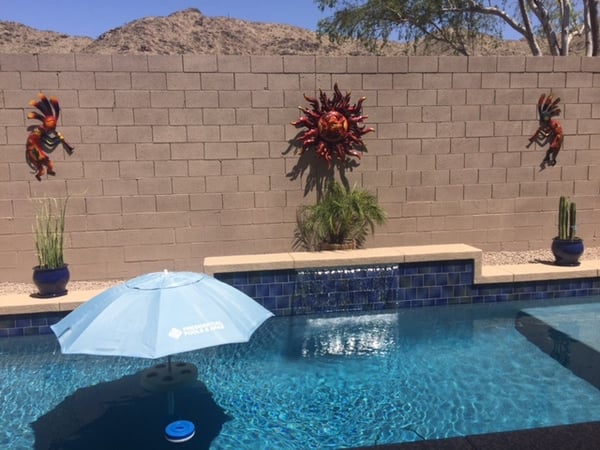 Why is having a pool important to you and your family?
Having a pool in our family is an opportunity to be together with our family and friends--and have a great time!
Which features were most important to you in designing your pool?
I like to have the baja step and the heated pool as well. We have been able to use the pool more when the temps drop at night.
What advice would you offer to those just starting the pool building process?
Order tiles way in advance and any other pool tile decor. Review the different options of how the tiles can be installed. Example: staggered, checkered, or diamond effect.


Why did you choose Presidential Pools, Spas & Patio as your pool builder?
Our designer, Mark Saba, really sealed the deal. He made us feel that we were getting more than what we were paying for, took the time and stayed late so we could meet with him. And what was especially nice was he had the designs DONE before we got there. He knew the software and was able to make changes while we were there.
Also, during the pool construction, Mark would always answer his phone no matter what time I called! : )
I'd also like to mention that the project manager was EXCEPTIONAL! He kept us in the loop on any and all contractors that would be coming.
What do you like most about your pool now?
I love the fact that we have been able to use our pool since March. Having it heated was well worth the money!